More than 10,000 baby boomers turn 65 each day and will continue to do so until the early 2030s. While they're looking to stay as active and healthy as they can – and possibly even continue to work in their later years – they're also starting to look ahead and research their housing options for the days of their retirement.
What's more, many younger boomers are looking for a senior living community for their own parents (ages 75 and older) while the older members of Generation X (now entering their early 50s and squarely in their 40s), may be starting to look for senior community for their own older boomer parents (now starting to hit 70).
You Already Know that Generation X Is Online, But So Are the Boomers: You Need to Be There, Too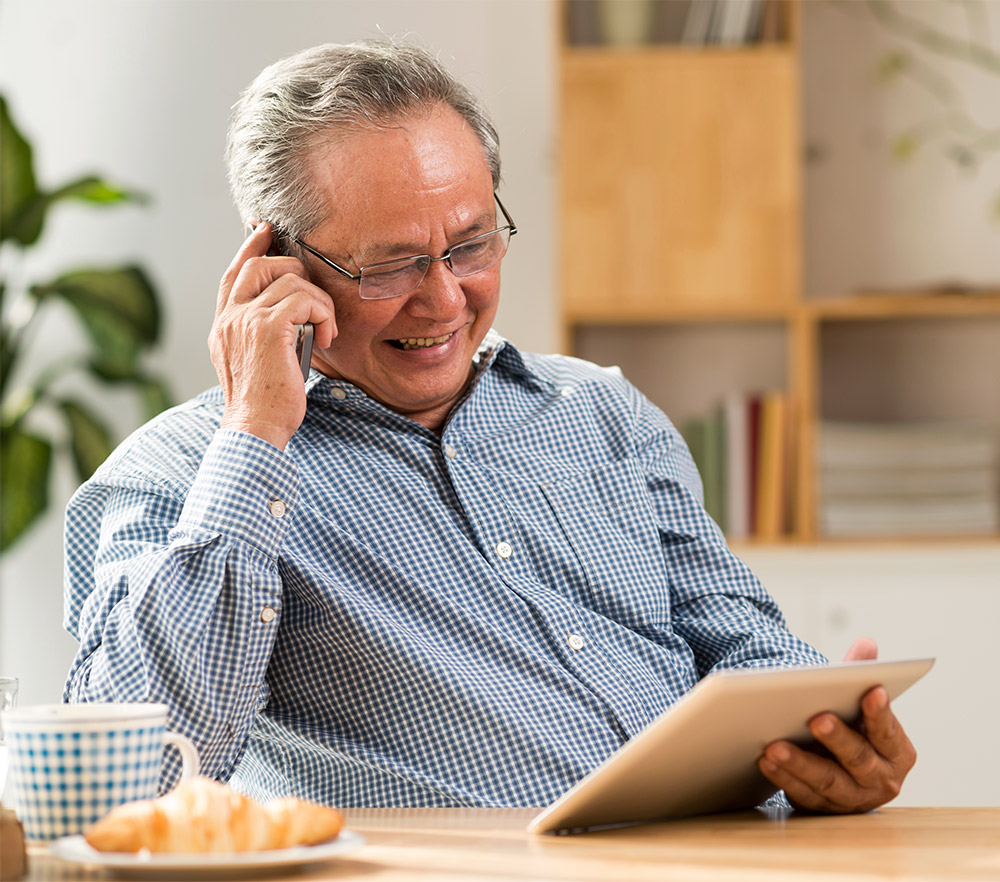 Yes, you probably have a website. It may even be a great one. But being online means more than just a website: you need to actively market your senior community online.
At least 77 percent of Baby Boomers go online each month and almost half of them do so via smartphones or tablets.
Boomers today are connected. They are on social media: 70 percent were on Facebook in 2014; 31 percent were on Twitter and, because so many are still working, 35 percent are on LinkedIn. They also use laptops, tablets and smartphones with ease in order to research purchases – and one of the biggest purchases they may make in their lives could be choosing to live in your senior living community.
In short, you need to market your community online, you need it to be easy for boomers and members of Generation X to find you when they search online and, once they reach your website, they need to:
Be able to find what they're looking for quickly and easily
Feel you are an expert at what you do
Trust that you'll take great care of themselves or their parents
Making it Easy for Prospects to Find You Online and Come to Trust You
In short, there basically are six parts of a great online marketing plan for your community:
This type of marketing allows you to niche down to the narrowest of demographic and geographic prospects. It can even help you market to the customers who have the attitudes, interests and values that make up what you have deemed to be your perfect customer.
What's more, senior living community inbound marketing strategies provide you with strong and measurable ROI – much more so than traditional advertising media such as television, radio and print. Companies that use inbound content/marketing platforms with well-defined buyer personas see a 45 percent increase in the volume of sales accepted leads (SALS).
The Six Inbound Marketing Steps In-Depth
So let's get down to the meat of the matter: how to truly market your senior living community online so that prospects will find you, decide your community is the community for their family, and either become a resident themselves or help their parents choose you for their later years.
---
1. Website: Your Senior living Community's Most Important Marketing Asset
Because digital media is so foundational to modern marketing, it only makes sense to ensure that your community's website is optimized so that your prospects will find all of the great information on it that you're going to provide.
What's more, because your website is one of the very first impressions almost of all your prospects will have of your community, you need to give them as great an experience on the site as you work to give them in person.
You therefore want to be sure your website:
Downloads quickly. Not only do visitors leave slow sites, Google increasingly is looking at your site's download speed when it comes to a search engine's results.

Has top-notch visual design.

Visitors to your site immediately begin forming an opinion of your community's quality, legitimacy, reliability, and trustworthiness. A high-quality user experience on your site,

is an enormous factor in shaping their opinion of you.

Has

a solid, well-coded back-end.

While invisible to your site users, and maybe even to you, the quality of the website's content management system, and the quality of the custom theme code written on top of it, is massively important to your website's long-term longevity. A great back-end is the difference between a site that can be maintained and expanded for years to come, and a site that needs to be completely rebuilt in a year or two.

Makes it easy for your visitors to find what they are looking for quickly. Your site's navigation should be simple, internally consistent, and intuitive.
Looks great on all types of devices, not just a laptop or desktop computer. Make sure your site is optimized for people using the internet via a smartphone or tablet.
Content is Emperor
Time was – just five years or so ago – that search engines showcased those sites that had keyword-rich content. But search engine algorithms have definitely changed and now they primarily want content that's useful for searchers. In other words, while Google, will still look at keyword density and word count, what's most important to the search engine crawlers is good, solid information.
Your primary step, therefore, is to regularly publish articles (this includes blogs), videos, podcasts, and info-graphics. Make sure they are well produced and written/shot for people – make them readable – not for the search engine. Keywords should be used but search engines tend to focus on trying to understand the searcher's intention. So make sure your content is logical and provides quality information
In fact, when it comes to written content, Google and other search engines want longer – much, much longer – content. Most article content has been 500 words or so in length, but Google loves long-form now, as in 1,500 to 2,000 words. It may not be possible to have web pages with that much content, but blog posts should be – at an absolute minimum – 1,200 words. A 2,000-word post is better because 2,000 words allow you to dive deeply into a topic. Google loves that.
Don't be shy about adding internal links. Internal links within your content help people navigate easily around your site and also can help Google crawl your site all the more. An internal link is a link from one page to another of your website. Internal links can link to and from your blog posts, website pages, videos, downloads, etc. – anything that's on a page on your site.
From Google Itself
If in doubt about what constitutes great content, Google has some advice. In a nutshell, Google says to ask these questions when it comes to your content:
If you were a site visitor, would you trust the information presented?
Is it written by an expert or someone who knows the topic really well?
Does the content have factual errors, or even spelling or grammatical errors?
Is the content offering original information, reporting or analysis?
Does the content provide "substantial value" as compared to other pages that appeared in the search results?
If you remember nothing else from this section on optimizing your website, remember this:
Tailor your content to your prospects' interests. Give them what they want: information. Every page, every piece of content on your site should address their questions and concerns while showcasing your expertise – your authority – on the subject.

---
---
2. Landing Pages: Capture Your Prospects' Attention and Convert Leads
Landing pages are the hub of every lead generation activity you undertake. (And, yes, we said "pages:" you're going to need several.)
Your blogging, advertising and social media strategies (more on these later) will lead to more visitors to your site. Spending all of this considerable effort to get more visitors to your site will do your senior living community's sales team no good if you can't collect visitor contact information. All of your work to get more people to come to your site will be wasted unless you can convert them into true leads!
A landing page consists of some written, visual/audio content, plus a form where a visitor can leave contact information. This form can be simple (name, email and/or phone number) or complex (name, email, phone number, address, company name, title, etc.).
Give to Get
You more than likely will have several people who have been following your blog, your social media sites, your YouTube channel, etc, for some time and are huge fans, but have never actually given you their contact information. A few of them will contact you (via phone or email) to get more information on your senior living community, but most never do. So you'll need to offer something for free in exchange for their contact information.
Even your best fans usually won't give you their contact information without "getting something for it." Yes, you've already been giving out great information in your blog and social media content, but to get that email or phone number, you almost always have to offer something a little more substantial: an e-book, case study, an infographic, the chance to watch a video – something which your visitor feels is valuable enough to exchange for his or her contact information.
Your landing page is the spot where the visitor must give you that information or he doesn't get the free information. Once he fills out your form, he can then download your free offer.
Your landing page could be a blog post (you'll place the information about getting the free information, plus the short form to fill out, at its end), but it's usually a page dedicated to "selling" and describing your free offer. (These pages are called "landing pages" because visitors often "land" there after they clicked on a call-to-action (CTA) link or button.)
Your landing page's content offer should be enticing. The design should be eye-catching. The form must be easy and quick to fill out.
The content you offer visitors in exchange for their information must be something they can't otherwise find on your website, social media sites, etc. It also must really speak to their wants and/or pain, as it provides information that will help them get what they want or alleviate a problem they're facing.
Download Offering Examples Suitable for Senior Living Communities
What type of content could a senior living community give away?
An e-book on how to know when it's time to move Mom and/or Dad.
An e-book on caring for Mom and Dad as they age.
A video that offers a seated exercise regime for older people who have difficulty with more active exercise.
A step-by-step guide on how to downsize your housing when you're an "empty-nester."
A tip-sheet on how to interact with a parent with dementia.
An e-book on how to set up financial power of attorney for a parent who can no longer handle his or her finances.
A workbook that will help retirees calculate how much money they could save by downsizing their housing.
Getting Traffic to Your Landing Page
You'll want to place calls-to-action (CTAs) that describe and tout your free offering on just about every relevant page of your website and social media sites.
You should place CTAs:
At the end of your blog posts.
On your social media sites (be careful about being too self-promotional, however). You may want to consider "boosting" a Facebook post that shares the offer, or purchase ads on Twitter or LinkedIn.
In your email marketing campaigns. Yes, you already have these folks' email addresses, but great marketing for senior living communities is all about building relationships and showing your expertise. The more information – either through a download or on your site itself – the more they'll come to trust you as well as believe in your expertise).
Your employees' email signatures.
In your printed brochures, literature and print ads.
If you provide great information for your prospects and capture their contact information via an attractive and compelling landing page, your sales and marketing teams soon will have plenty of solid, interested leads – and you will look like a hero to your leadership team.
---
3. Blogging: Your Magic Marketing Tool
As mentioned above, Google wants content. Lots and lots of content. More importantly, your prospects want information. Lots and lots of information. Good, quality information.
A blog is a great place to put that information.
The More You Blog, the Better
From the search engine's point of view – to help you rise in search results so that prospects will find you within the very first few results – new web pages are wonderful. Google and other search engines love the new. The crawlers take note and come check you out. The more often they check you out, the higher your site will rank in search results.
Every blog article is a web page. Blog at least once a week and you're adding at least one new page to your website each week.
In addition, you have a better chance of being found by prospects for different keywords as you blog. Someone looking for information on how to start the conversation with their spouse or parents about moving to a senior community could find your post on it. Someone else wondering how to exercise while sitting down will read your post (if you write about it). Another person is looking for a place to come to learn more about Medicare Part D and could come to your facility, if you blog about Medicare Part D and that you're holding a seminar on it in two weeks.
Different topics, different keywords – but all of interest to your prospects.
Write About What You Know and You're Soon THE Expert
Expert status helps in two ways:
As mentioned in part 1 above, Google wants specific and expertly written information. The more you blog such information – and don't forget to write long posts so that you can delve into the substance of a matter – the more Google loves you.
Your readers will see your expertise via your blog posts and will come to trust that expertise. They soon will know you know your stuff, and that your senior living community is on top of issues regarding seniors and the things they care most about. When it's time to contact an active living or assisted living community, which one do you think your blog's readers will contact – the one they've never heard of before, or the one whose content they've been reading for months or years?
Also be careful about being too sales-y. Don't talk about just the benefits of living in your community – talk about the benefits of living in any senior community (and don't forget to mention some drawbacks). In other words, be fair and balanced in all your posts. Readers don't appreciate "advertorials."
Remember to Write for Real People: Focus on Buyer Personas
When writing your posts, it is best to write as if you're writing for one particular person and that person should be one of your buyer personas.
Personas are imaginary, yet in-depth descriptions of different key prospects. Creating personas helps you ensure that you're writing content and blog posts that speak to the goals, needs, pain points, and wants of your perfect prospect.
To create your personas, you first must know the answers to the following questions:
Where do your prospects live, how old are they, what sex are they, how much money do they have? Are they married (this probably is important for senior living communities), do they have children (if so, how old are they)?
What kind of personality do they have? Do they make decisions based on logic or emotion? Are they impulsive or methodical? Are they introverts or extroverts?
Are they retired? If so, how long have they been retired? If they are still working, when do they plan to retire?
How well acquainted are they about senior living communities? Is this the first time they're becoming aware of what they're like, or have they been researching assisted living/senior living communities for several months or years? Are they looking to move themselves, or are they looking for a home for their parents/grandparents?
What are their pain points? What challenges are they facing? What goals do they have? How can your specific community help them reach those goals or alleviate their pain/challenges?
Where do they get most of their information? Via websites? By reading newspapers/magazines or listening/watching radio and television? Do they only buy when friends speak highly of the product or service? Are they on social networks? If so, which ones?
What are their most frequent questions and concerns? What do they like and dislike about senior/assisted living communities in general?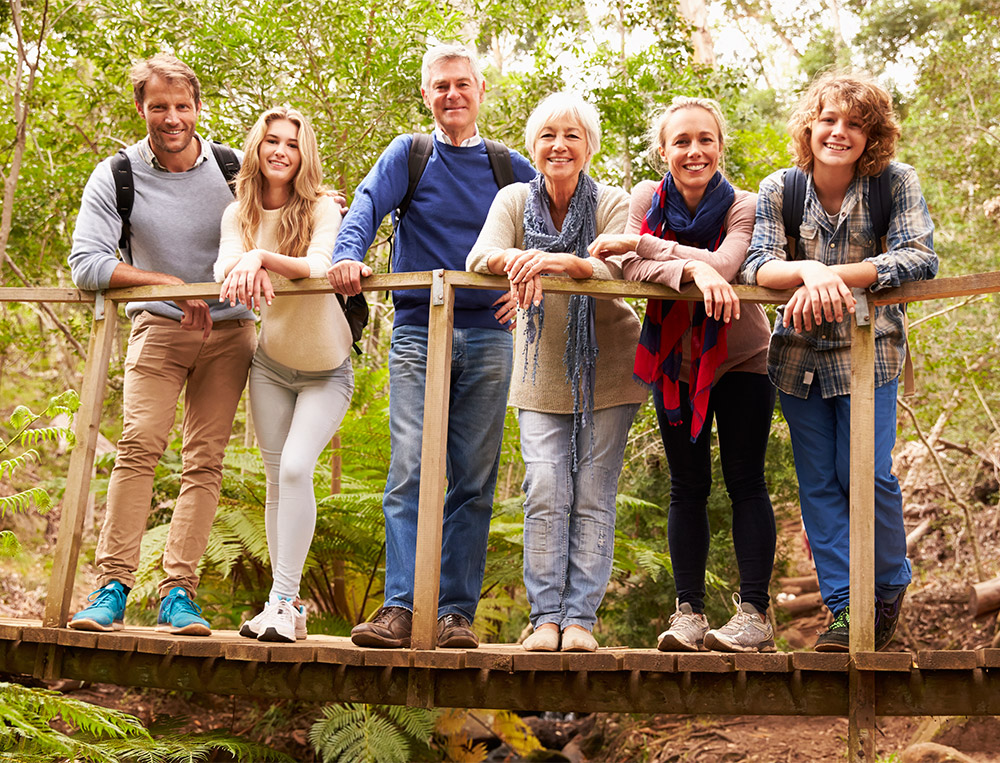 To find the answers to the above, talk to your current residents, former residents (if applicable), the children of and former residents, your current prospects, etc. Talk to your salespeople: what trends are they seeing in the people who move into your community? Ask your sales staff about the ones who came close but didn't move in: is there a pattern as to why they chose not to? Did they go to another facility? Why?
You also should look at your social media and website analytics for insights. Which content is getting the most traffic, and from where? Talk to employees – your people on the front lines – and so on.
Consider interviewing people who match your ideal persona/perfect customer and ask them these questions. If you don't want to do this yourself, you could engage a market research firm.
As you write your buyer personas (you should create at least three), give each a name. Find a stock photo and give the document a face to go with the name; doing so helps you "see" a real person behind the persona.
Finally, summarize how your community helps each persona reach his or her goals or alleviate his or her concerns.
Write every piece of content as if you're writing to these personas; as if they are real people with real concerns and questions. Your job is to make every post as informative and helpful as possible.
---
4. Email Marketing: Building Stronger Relationships
When done correctly, email marketing is one of the best ways to engage people with your senior community. Great inbound marketing focuses on building and then nurturing ongoing relationships and email marketing helps create that relationship right in your prospect's inbox.
But this isn't spam. Not at all! You only send email messages to those individuals who have given you permission to do so (they did so when they entered their email address on a form on your website), and they always have the option of asking you to stop. This is called "permission-based marketing."
Inboxes May Be Full, but Email Marketing Still Works!
With an ROI of 3,800 percent (or $38 in sales for every $1 spent), email marketing is pretty much impossible to beat. But, again, it needs to be done well from the beginning.
Here's how to do so.
1: Make sure you have permission.
You may have several hundred email addresses already, but you must make sure the owner of each address truly gave you permission to send email. Going to a Chamber of Commerce meeting and adding the email addresses of the people you meet there is not permission.
Permission is:
Someone entering his address on a form on your site in order to get specific information.
Someone signing up on your website for email newsletters.
Someone who is already a paying customer.
You set up a bowl at the Chamber of Commerce or convention, etc. so that people can subscribe to your newsletter by putting their business card in the bowl, and you make it clear that putting the card in the bowl means they will get the newsletter.
Permission is not:
Buying an email list.
Adding the email addresses of people you're connected with on LinkedIn.
You run a contest to win a free lunch and people enter their business cards in a bowl, without specifically making it clear that entering their business cards will add them to your email list.
Adding email addresses from member lists from Chamber of Commerce (even if you're a member), trade show and conference attendees.
In other words, permission means that someone gives you his email address knowing clearly that doing so means you will send him emails.
2: Manage expectations with your follow-up.
If you say you're going to send one email every two weeks and then send three in one week, you're just asking people to unsubscribe from your list. On the other hand, if you promise daily news or updates – and the individuals signed up for those updates – you're going to have some very disappointed subscribers if you don't deliver on the daily updates you promised.
This is why your "thank you" email should be sent immediately after someone signs up (it can include the download item you offered). Set expectations then: tell your list members right away how often you will be emailing them, and what sort of content they can expect in those emails.
3: If you plan to send newsletters, make sure they're great.
The best newsletters are those that provide a good mix of information, news and special offers. Information could be a short paragraph that introduces your latest blog post (with a link to the post). News could be information about public events at your community, links to items in the media of interest to your target audience, etc. Special offers are just that: move-in discounts, special rates, etc.
Your main focus should be using your emails to build your relationship with your prospect, so keep offers and sales pitches to a minimum and don't include them in every email.
4: Use an email marketing system to automate your emails.
HubSpot, Aweber and MailChimp, among others, are excellent email marketing systems. But they do you no good if you don't schedule regular emails to broadcast.
Consistency is critical, so you should set up an "evergreen" email sequence that you will send to every new subscriber to your list at least each month for six months or a year. You can offer free e-books, infographics, videos, etc.
Doing so helps build relationships with your subscribers because you're offering valuable information while asking for nothing in return. This helps gain your subscribers' trust so that when you do send offers or sales pitches, they won't be annoyed.
Schedule your emails to go out on the same day of the week, or at the same time of the month.
An email marketing system also makes it very easy for your subscribers to unsubscribe from your list (which is required by law). The system itself will add a link at the bottom of each email you send that allows a subscriber to quit your list.
Treat your email subscribers with the utmost of respect. Your email list is one of your most valuable of marketing assets, and when managed well will bring you an incredible return on your investment of time and money.
---
We've said it a few times before and we'll say it again and again: content is emperor when it comes to marketing your senior living community today.
Now that you've written great content, how do you get it into the hands of prospects? In addition to promoting it through email, you can and should share your content via your social media channels.
Of course, social media is much more than a broadcast tool: it's also the place where you can "meet" your prospects on a personal level and interact with them, helping you build that all-important relationship you need.
Social Media is Where People Spend Most of Their Time Online
When people go online, they spend a lot of time there: 6.15 hours each day in 2014. And when they're online, they spend a huge part of their time on social media: about 30 percent, or 1.72 hours per day.
What's more, the amount of time spend on social media is growing. That 1.72 hours in 2014 was 1.5 hours in 2012.
Bottom line: you'd be missing out on an enormous opportunity to engage and grow relationships with your prospects if you don't build a strong presence on social media.
Social Media Also Helps Your SEO
In addition to forging bonds with your social media followers and broadcasting your informative and problem-solving content to them, social media itself allows you to connect with influencers within the senior, aging, lifestyle, healthcare, and assisted living communities. Once you connect, you can promote their content via your blog, social media sites, etc., and they can do the same for you, thus growing your own network exponentially.
Social sharing from influencers has the ability to sometimes lead to inbound links to your site from other websites, which is one of the cornerstones of increasing your domain authority in the eyes of Google and gaining higher search visibility.
This higher ranking also provides a terrific feedback loop: the higher you rank, the more people will come to your page, thus attracting ever more influencers to your content.
Social Media Provides Tons of Data, Allowing You to Learn Ever More About Your Audience
Facebook, Twitter, LinkedIn, Instagram, et al provide their members with a significant amount of data regarding their followers. Social media analytics tools provide exceptionally granular insight into what type of content your followers love, allowing you to create content that's a) laser-focused on what they want and b) beloved by the search engines. (Google, Bing, etc. reward content that closely answers search queries by placing it higher in search results.)
Your social media plan should be one that includes posting on your community's social media channels, paying for social media ads and – as mentioned above – fostering relationships with other social media channels.
Building relationships with your senior community's prospects through social media is absolutely critical due to the highly personal nature of your services. Broadcasting your content as well as engaging with your target audience on social channels is a terrific way to get those relationships started and nurtured.
---
---
6. Online Advertising: Find Those Who Are Searching Right Now
Just about every topic discussed above has dealt to some extent with what is known as "organic search results" on search engine results. That is, you populate your website with great content in order to appear higher in search results, and you promote your content via social media and email to grow the number of followers and visitors to your site. You didn't pay for advertising on Google or other search engines for your high rankings on search results pages – you did it "organically."
While exceptionally effective and providing a fantastic return on your ROI, organic marketing efforts can take months or years to gain traction.
Advertising on search engines and social media sites, on the other hand, can bring highly targeted visitors to your site immediately.
Before we go on, a note: while online advertising can be very effective, a holistic inbound marketing approach is much more so because you've taken the time to provide information that showcases you as an expert as you provide solutions to your prospects' needs and wants while building a relationship of trust. Advertising should be used more as a means of accelerating this inbound marketing process, and not just as a standalone solution on which to pin your entire marketing strategy. Advertising sometimes does not scale well, and it also can become very expensive very quickly – without providing much in the way of results – if not done correctly.
Think of advertising online as an additional tool on your inbound marketing tool belt.
Find Prospects Looking for You NOW
The real beauty of online advertising comes in two forms:
You'll find people who are looking for a senior living community right now, and
Advertising online allows you to target your ads so that you find highly qualified leads
PPC Advertising
When most marketers talk about online advertising, they're more than likely referring to pay-per-click (PPC) advertising on search engines such as Google and Bing, etc. An advertiser creates a small text ad, selects keywords he believes his prospects will use on the search engines, and then the ad appears when someone uses those keywords (it may appear more or less often depending on how much the advertiser is willing to pay "per click"). The advertiser pays for the ad only if someone actually clicks on the ad. The ad then takes people to a specific landing page.
PPC ads are those that appear at the top of any search engine page (above the organic results) or on the top right of the page.
Test Keywords and Content with PPC
Engaging in PPC advertising allows you to quickly find which offers, headlines, keywords, assumptions, and even which landing pages work best. Finding this via PPC can help you then know where to prioritize and how to sharpen your inbound efforts.
Social Media Advertising
As for advertising on social media sites, many – especially Facebook – are making it tougher to reach your audience organically but also are making it easier and easier to reach them if you're willing to pay a little bit for it.
Laser-Focused Targeting Capabilities
You're going to need to test your ads and keywords to see which provide you with the best results. Search engine and social media programs have incredibly detailed analytics that allow you to see who (gender, age, demographics) is clicking on which of your ads and when. Your own website analytic tools then allow you to see which of those people who came to your site via an ad actually engaged with your site (downloaded an offer, filled out a form, emailed you, or bought the advertised service/product).
You can then take this information and, for example, target your ad only to married women between the ages of 45 and 62 who are interested in dementia care, who own homes valued at more than $300,000, who live in Centennial, Colorado, and who are online between 6-8:30 a.m. on Tuesdays.
In other words, you can target your ads only to those people who fit your exact buyer persona!
As mentioned above, you can use online paid advertising as a way to find people who are looking for your services now – there's just no other channel that gives you the control, scale, reach, and consistent results – so that you can then use your engaging and useful content to turn them into raving fans – and future residents! Pairing advertising campaigns with a strong organic inbound marketing component as discussed in previous sections will give you a holistic strategy that will bring results both in the immediate near-term future, and in the long-term future.