CRM migrations can be overwhelming. To put it gently. The more you've dug into your current systems, the more challenging it is to get everything working smoothly in a new environment. Even if your team has the skills to do it themselves, a CRM migration is a huge ordeal that takes a massive chunk of time out of your team's everyday activities.
It's not just a matter of plugging one CRM into another and making them switch over your data. More often than not, you have to get them to "speak the same language" and know what each platform looks for to prevent sync issues, system downtime, and piles of data errors. If the data in your existing CRM is not already squeaky clean (no judgment), then the issues become more challenging to resolve.
Does this sound like you?
Our current CRM isn't doing what we want, but we can't handle a switch
Our data is messy and we've got tons of duplicate information. We want to clean it up before migrating, but it's a gargantuan task.
We want to migrate to a new platform, but we don't even know
We need to migrate to another platform. We just can't afford to have downtime.
Our license is about to expire and now seems like the perfect time to switch
Your CRM is your company's backbone. Treat it right.
Let's Talk.
Book a meeting with us.
Prefer Email?
Your CRM deserves expert-level care
Maybe you're a HubSpot expert who needs about eight more of you to complete your migration. Maybe you're less familiar with the software and want to know that someone's looking out for your data. Either way, you don't have to go at it alone.
At ClearPivot, we've been working with HubSpot for over 10 years, helping companies like yours manage large, technical projects. For some, we're the guides that show you how to get what you want out of your HubSpot migration. For others, we are the extra hands you need to get the project done. What's important is that we want to know what you need and develop an approach together.
Migrating to HubSpot is so much more than making it look like your old system. Our team works with HubSpot every day, so we know all the features that can help you accomplish your goals easier. We're always looking for a better way to do things, and we want to help you make the best decisions possible. Why? Because we know the value. We run on HubSpot ourselves.
Being a HubSpot platinum tier agency partner means that we go above and beyond for our clients. We don't just go in and do everything ourselves. We want you to understand as much as you can about your software so it can work better for you.
Types of migrations
Our clients aren't always moving to HubSpot from a different CRM. Some are migrating data from one existing HubSpot portal to another. Others are combining or splitting their portals. Here are some examples of the kinds of CRM migrations we do:
Salesforce → HubSpot
Zoho → HubSpot
Freshsales → HubSpot
Marketo → HubSpot
monday → HubSpot
Zendesk → HubSpot
Pipedrive → HubSpot
Combining HubSpot portals
Splitting a HubSpot portal
What's it like working with us?
No two migrations are the same. We don't want to bend your data to fit into a narrow set of parameters. You tell us about your business and your priorities and we'll configure HubSpot around them.
One of HubSpot's biggest perks is that it balances customizability with user-friendliness. Not only can we set it up, but we can give you the training you need not just to use HubSpot, but to be able to configure it for yourself. We've got your back during all our work together.
For over ten years, ClearPivot has been working with HubSpot. We're in it every day, learning and becoming early adopters of its new features. Rather than just transplanting your current data to HubSpot, we help businesses find new ways to grow on the platform. We want to know about you, your priorities, and what's most important to you. That's how we get stories like this: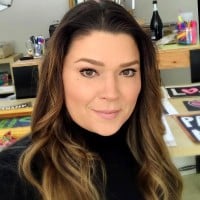 Working with ClearPivot has been a great experience, one worthy of 5-stars. Our consultant helped us customize the CRM tool to fit a very complex, messy and even "abnormal" sales process. The result of the customization has our Marketing and Sales team adopting the tool with ease and even more importantly...with enthusiasm. We could not have imagined it all flowing this well. I highly recommend hiring CP to guide you and your organization through the transition of adopting HubSpot. We will continue to work with them to ensure we are maximizing the return on the investment of HubSpot within our firm.
Kiva Connor
Director
Harrison Design
Tell Us About Your Project
Migrating to HubSpot is not just about overcoming the limitations of your old system. HubSpot opens up a world of new possibilities for your business operations. Rather than looking only at where you are now, let's look at where you want to be and help your new HubSpot portal get you there.
Want to tell us about your project? Set up a 30-minute call with Ryan to talk about your ideas for your HubSpot migration project.
Time to Simplify the HubSpot Migration Process
Migrating to HubSpot doesn't have to be a nightmare. ClearPivot has helped teams implement HubSpot for over a decade. Book a free 30-minute call with our teammate Ryan Wright, and get actionable insights that could change your marketing CRM forever, even if we never work together.