How Well Does Your Website Perform?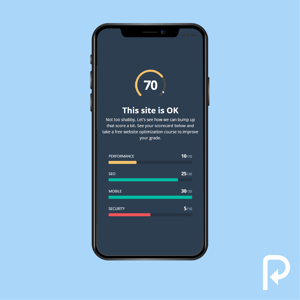 Bring more customers to your site by improving its speed, SEO, security, and mobile accessibility. When you think about improving your site, it's hard to see where to begin. Our site grader analyzes and finds multiple improvements you can make to improve ranking, user experience, and accessibility in 4 different key areas.
Enter your site into the grader to see where your site needs work, and for a quick list of recommended items to start with prioritized by how much it will improve your site, from most important to least important. Then if you have any questions about what to do with these scores, get in touch with us here.