A company promoting itself is a good thing — until thinly-veiled ads infiltrate the company's blogs. On the heels of shovelware content, the third deadly sin of blog content marketing, are advertorials. These are thinly-veiled ads that purport to be articles but are really just advertising the company's products or services. These blog posts are the online equivalent of the "amazing" weight loss success stories found in the back of print magazines.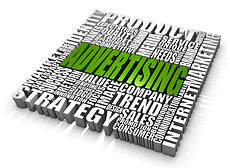 The biggest problem with advertorials is that they hurt credibility. A cosmetic surgery center, for example, might write an advertorial blog post entitled, "What You Need to Know Before Rhinoplasty." But the article itself actually only talks about why that surgery center is the best at the procedure and does not cover what a prospective patient would actually need to consider before undergoing the operation. Instead of being an informative piece that would inform the patient about the benefits and risks of such a procedure, the blog post is purely promotional, and the prospective patient is left searching for actual information elsewhere.
Blog content marketing needs to be informative, not promotional. Prospective customers and clients are searching for information that will help them make a decision, and if they click on a link that purports to be about "What You Need to Know" but is instead a thinly-veiled advertisement, they will feel cheated and angry. Any content that is overly promotional will lead to high bounce rates, not conversions. And that is not effective content marketing.
Instead, companies need to pack their blogs with information. It may not be a sales pitch, and it may not seem very direct, but it will build credibility and thought leadership, which is the cornerstone of content marketing. A blog post titled "What You Need to Know Before Rhinoplasty" needs to contain information on choosing a surgeon, possible side effects, recovery time, and and balanced discussion of the benefits and risks of the procedure. It could be a customer testimonial or information about a new way of doing the procedure that speeds recovery. What it needs to avoid is having the answer to "What You Need to Know" is that the surgery center writing the blog is the best -- (even if it is!).
"We're the best" content is best suited for an about page or one of the featured services pages on a website. When it comes to the website blog, companies need to remember that the content exists primarily to inform prospective and existing customers, and to build a layer of trust that standalone web pages and advertisements don't. Blogs are meant to help companies develop a reputation for expertise, and the best experts never tout their expertise directly on their blogs.