Digital Marketing Packages
CREATE FANS. NURTURE RELATIONSHIPS.
Create Fans. Nurture Relationships.
At ClearPivot, digital marketing is the core of our discipline.
Why?
Because it allows you to build a digital relationship with your ideal prospects no matter what medium they interact with you on. Simply put, it unifies channels, such as content marketing, SEO and conversion rate optimization — and everything in between — to pull in your audience and provide in-depth nurturing for your leads.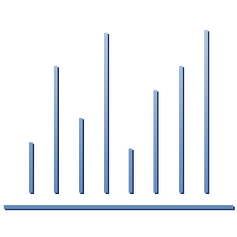 These days, you can't just declare that your company is "awesome." Today's customer is more educated and skeptical than ever before, and they roll their eyes at these statements. If you want to land more of your dream clients, you must get into their minds and provide them with high-value content, such as e-books, blog posts, videos, etc., that they'll want to use, talk about and share with others.
So, how does this work?
If you've ever given your name, email address and/or physical address in exchange for free online content, then you've experienced the first stage of this process. You receive the content, and the other party gets your permission to continue communicating with you.
Your prospects are bombarded with information from your competitors left and right. If you hope to keep your prospects' interest, your content must stand in a class by itself.
That's where we come in.
We produce content that's more than just "high-quality;" it jolts your prospect's way of thinking by teaching them a thing (or two) that they didn't previously know. Our type of content is actionable, clear, presents information from an original point-of-view, and remains relevant at every point of the sales cycle, so when your prospects contact you, they're mostly pre-sold on the value of working with you.
"Level Up" to Get the Jump on Your Competitors
One of the many perks of designing your digital marketing campaign sooner than later is that you'll get to leapfrog over your competition to prevent them from catching up to you. A great analogy for this concept is a role-playing game (RPG).
Role-playing games allow a character to increase his/her power through multiple levels over time. Each character starts out at level one and must acquire enough experience points to reach the next level ("levelling up"). Each subsequent level increases the character's strength and special abilities.
Digital marketing campaigns work in the same way to give you cumulative power over time. The more time and energy you invest to create more content, the more visitors you bring in, the bigger your contact list grows, the more resources your salespeople have, and ultimately, the more powerful your company becomes. Each time your success reaches a new milestone, and you "level up" as a result, the bar is set even higher with a new target goal.
If your competitors start their marketing campaign a year or two after you, you'll be so many levels ahead of them, it'll be virtually impossible for them to catch up!
Below are some of the impressive results our clients have received from our digital marketing campaigns:
750% sustained increase in online lead generation for an IT consulting & managed services provider
400% increase in traffic for a radiological imaging provider
10-spot average search rank increase for a marketing agency
680% increase in inbound leads from website for a business/government consulting company
What does working with ClearPivot entail?
Many of our ClearPivot clients choose to work with us on a monthly retainer basis. This is an ongoing program of work focused primarily on attracting, converting, and nurturing prospects, so they can become customers. Our goal is to help clients develop profitable digital relationships with their most ideal audience. We do that by:
Producing content – website pages, blog articles, landing pages, and premium content such as ebooks or infographics.
Promoting content

–

via social media, by organic search, and, sometimes, incorporating paid distribution. Where appropriate, we build in budget for PPC (pay-per-click) advertising.
Lead nurturing – batch emails, single-use emails, and automated campaign workflows.
Tracking analytics

–

because you can't reach your destination if you don't know where you are.
Here's what a typical digital marketing retainer might entail:
Marketing analysis, strategy and planning.
Publishing calendar production and implementation.
2x/month website content pieces (blog articles, web pages or landing pages).
Ongoing Google ad campaign production and management.
3x/week social media publishing.
Ongoing social media ad campaign production.
2x/month email campaign production.
Produce and publish one pillar content piece per quarter.
Sales & marketing alignment consulting.
Monthly reporting on key digital marketing performance metrics and hold regularly-scheduled meetings with client to review and discuss.
Dedicated Project Manager.
Monthly sponsored social media budget.
But here's the thing: with us, there is no standard retainer.
Custom-tailored details are essential for success because every company is different. The scope of work that will perform best to meet your goals has to reflect that.
For instance, if you're an established business (possibly a past or current ClearPivot client) with a substantial contact list, we may recommend heavy email marketing. If you're a younger business or a newer client still building your contact list, we may recommend doing fewer email campaigns and instead focusing on social media sponsorship to get the word out, and possibly PPC.
Some clients need less production assistance and some clients need more, but every business needs ongoing new content to fuel other aspects of your marketing, especially email and lead nurturing. Our IMRs focus on content that is original, clear, relevant and actionable at every point of the sales cycle. Content that puts your company in a class by itself.
So what does it cost?
Naturally you want to know what you could get from working with ClearPivot and what it will cost, but one-size-fits-all actually fits no one. Not well, anyway.
Many of our client engagements oftentimes range between $6K to $10K per month (including paid media budgets), but because our IMRs are tailored individually for each client, we don't have stock pricing packages to show prospective clients. Instead, we use an initial discovery process to learn about each prospect's goals, capabilities, current status, etc. and then devise a recommended scope of work that directly addresses that company's needs.
Premium content is by far the biggest driver in determining an IMR budget. But this is also the most important success factor, because premium content converts visitors into leads. It also separates you from your competition by enhancing your credibility and reputation as a valuable resource. Producing high-quality content is labor- and budget-intensive, but quality speaks for itself when it comes to results.
As a marketing manager looking for a potential outside agency, you should be wary of pre-set packages and price lists. Marketing firms that tell you what they can do without knowing exactly what you need are primarily focused on themselves and selling you something rather than focusing on you, the client.
Because we believe you deserve better than preconceived notions of scope or cost, ClearPivot recommendations for you are 100% yours, not someone else's marketing plan. That can't be done without taking the time for discovery, but we know you're worth it.
We Care About You
On your quest for the ideal agency, we're willing to bet you've seen and heard every company promise under the sun — so we understand if you're a bit leery about us — especially if you've been burned in the past. That's why when our clients partner with us, we proactively meet with them every month to gauge their satisfaction, because we're not just about getting you measurable results that grow over time. We're about improving your client experience when you work with us. A happy client is a loyal client.
Are you ready to advance to the next level?
Schedule a Consultation
Let's Talk.