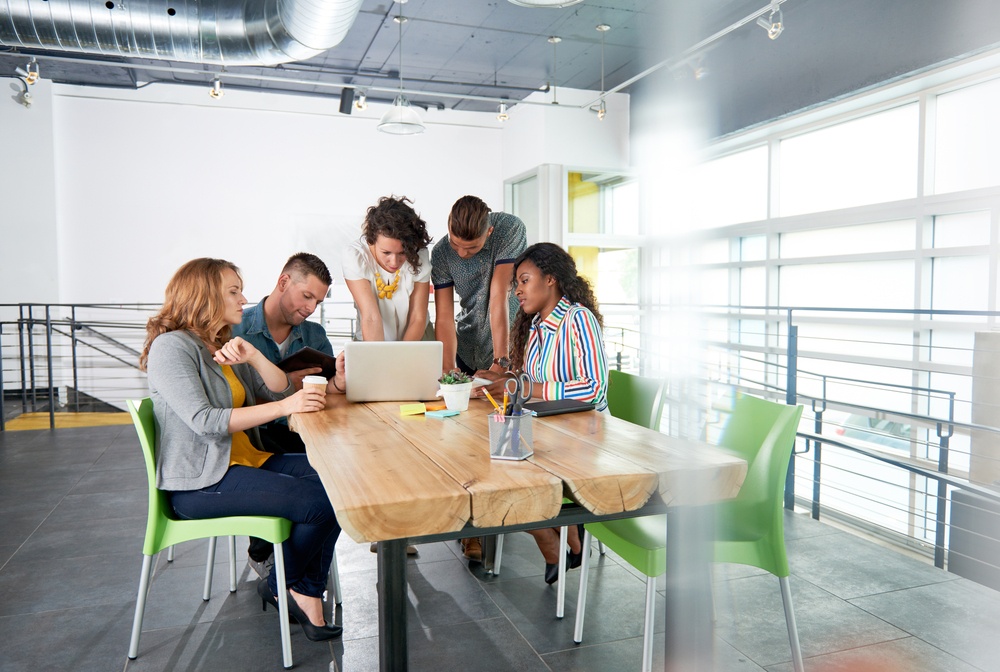 Choosing a marketing agency for your retirement community can feel daunting. It is essential to find a team that inspires trust and confidence in their ability to achieve strong results with strong ROI. But it is equally essential to find a team of people you like – people who make you feel comfortable as well as inspired – because successful marketing is a partnership.
No business is more people-oriented than senior living communities. Whether yours is primarily focused on active retirement, assisted living, or nursing care, it is important to choose a marketing team that meshes well with your community as a business and with your community's unique culture.
You want an agency that has solid, broad-based experience and a proven track record. But how do you find them when there are so many choices out there? We've pulled together a short list of candidates that are highly qualified. Perhaps one of these candidates is the right choice for you:
Love & Company
Love & Company is a very large agency with offices in Frederick, MD and Allen, TX. They have worked with senior-oriented organizations to fill vacancies and help keep them filled. They focus on current market analysis and each client's prospective future capabilities, and address those via planning, lead generation, sales systems, and coaching of community staff.
President Rob Love leads from experience, with 35 years of broad expertise in research, branding and business development, strategic marketing analysis, and organizational management. He is well-known as a speaker on senior care subjects. He says his agency's strength lies in its numbers and its humanity.
You can learn more about Love & Company here.
GlynnDevins
This is another large agency, with offices in Kansas City, MO, Richmond, VA, and Winston-Salem, NC.
GlynnDevins' goal is "to continue to find ways to better serve the entire senior living market, from smaller stand-alone communities to larger, more complex systems, and to grow our team with passionate senior living experts." They do that by focusing their 30+ years of industry experience on creating products and services that assist communities with attractive new residents.
They assist clients with research-based branding, creation of targeted digital advertising, and strategic marketing analysis. They also offer a proprietary communications software that communities can use to integrate marketing and CRM activities and tracking.
You can learn more about GlynnDevins on their website: https://www.glynndevins.com/.
SeniorMarketing.com
This smaller agency is located in Baltimore. It was born out of President Kevin Williams' own experience watching his mother try to cope with her role as caregiver to Kevin's ailing grandmother. Having worked at a marketing agency that worked with a wide variety of senior living and senior care clients, Kevin says he developed his own system to help communities "connect with seniors and caregivers who truly need their services and increase the company's bottom-line profits with a lot more ease."
Kevin is passionate about seniors and has written articles for several leading industry publications.
You can find out more at http://seniormarketing.com.
ClearPivot
Headquartered in Denver, CO, ClearPivot understands that senior communities operate in a highly competitive space, and one in which buyer decisions are highly personal and highly emotional for prospective residents and their families. Principal Chris Strom and his team focus their broad-based skills and experience on helping each retirement community client attract attention, clearly differentiate themselves, and build relationships that transform prospects into residents.
As a HubSpot-certified agency partner, ClearPivot helps clients take advantage of fully-integrated inbound marketing, working in partnership to monitor marketing progress in detail, in real time, with impressive results. You can read some of their success stories at www.clearpivot.com/case-studies.
Learn more about ClearPivot here.