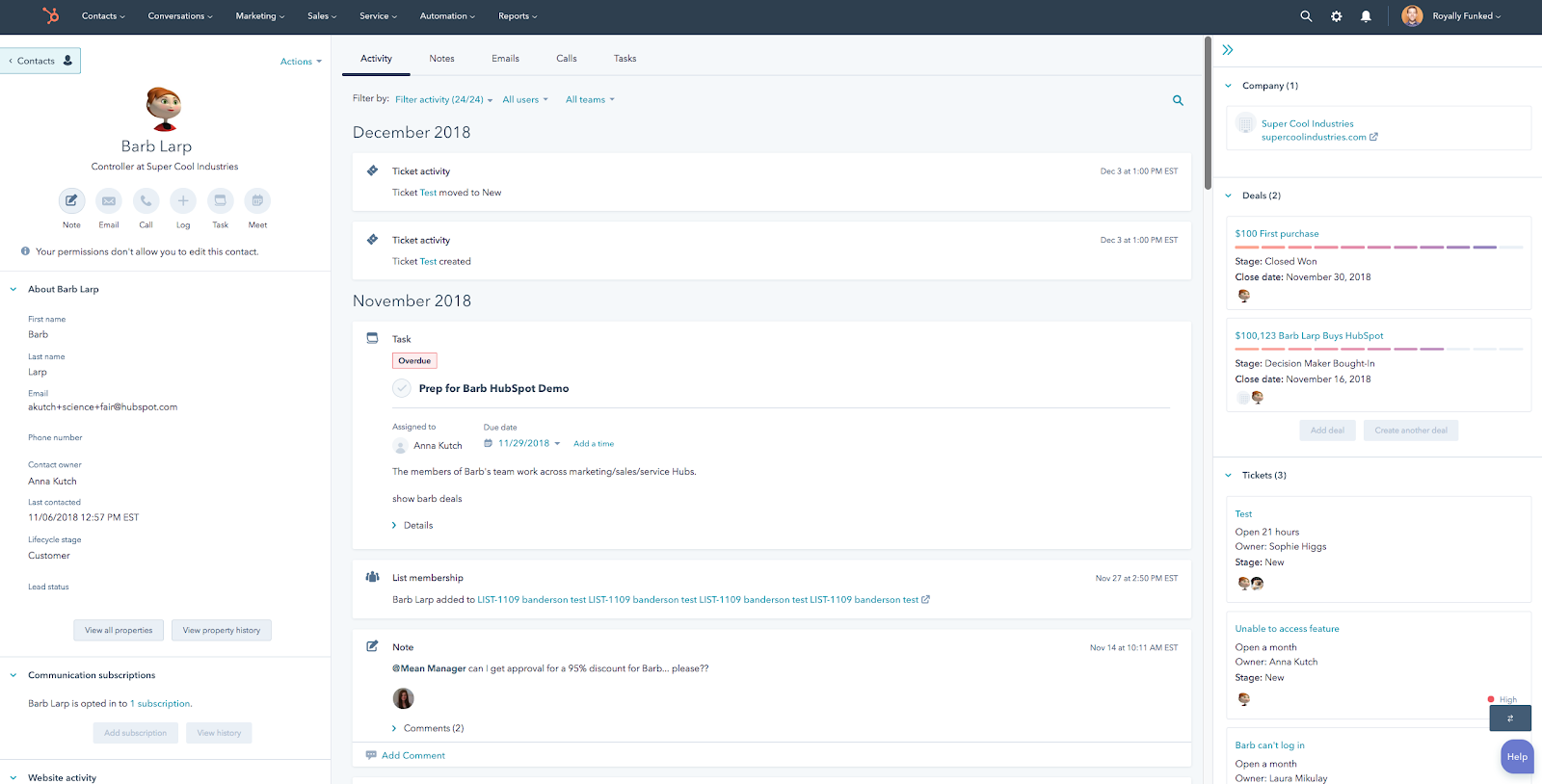 Like any piece of machinery, your HubSpot environment functions best with regular maintenance. Projects like data cleanups, automation configuration, and managing your analytics are hard to schedule into your existing tasks. Just like putting off an oil change for your car, a lack of HubSpot maintenance can cause major issues down the road.
If you're constantly moving your HubSpot operations tasks to next month's calendar, it's time to ask for help.
Keeping your HubSpot environment in excellent shape isn't just about avoiding issues. There are features available to you that you might not even know of yet. Our HubSpot operations services help you take full advantage of all the features available to you while polishing your existing data.
ClearPivot's HubSpot Operations Service
Our HubSpot operations projects oftentimes include:
Solution design
Business process mapping
Entity relationship diagrams
Deal & ticket pipeline planning
System integration mapping
Standard operating procedure (SOP) creation
Data architecture
Object & association architecture

Standard and custom objects

Object properties
Data quality
Data cleaning

Incorrect data
Outdated data

Data enrichment


Standardize nomenclature / naming conventions
Data validation rules

Data cleaning

Incorrect data
Outdated data

Record deduplication
CRM user interface development
Object record views
Object index/list views
Board views
Custom CRM UI elements
Automation
Reporting & dashboards
Marketing analytics
Attribution reporting
Campaign management
Sales performance
CRM data reporting
Marketing asset development
Landing pages
CMS modules
Emails
Forms, analytics, data tagging
User & team management
Security & user permissions
Team structure
Paid seat management
External system integration
Salesforce
Zoominfo, Salesloft, Outreach
Custom integrations
End user training
Sales team training
Marketing team training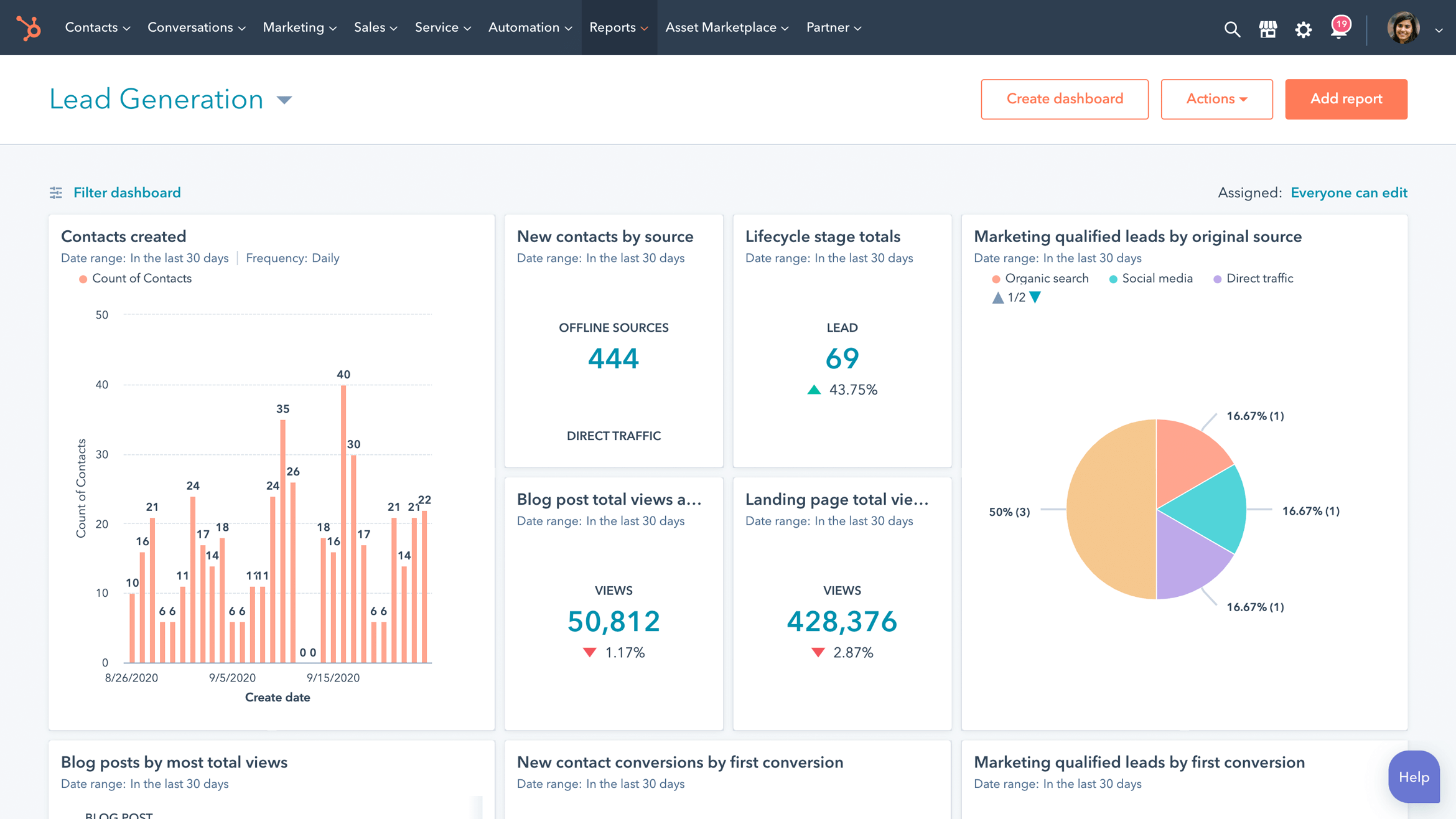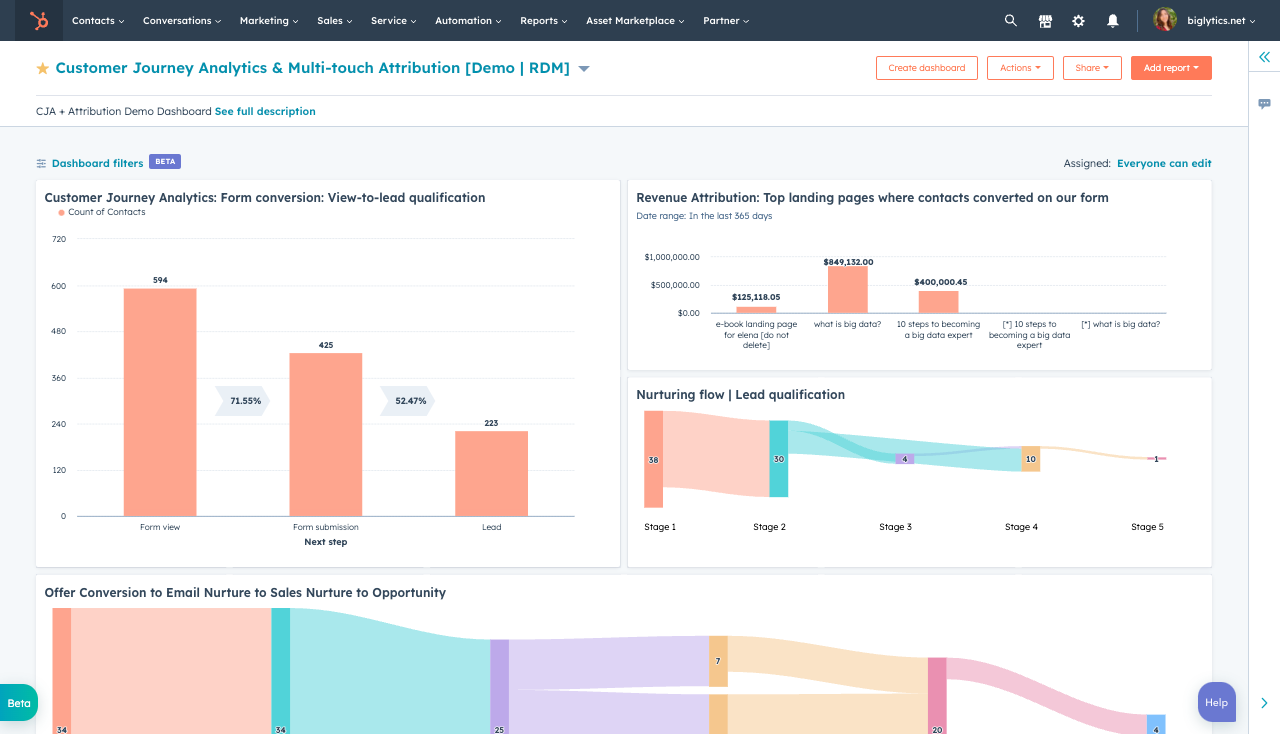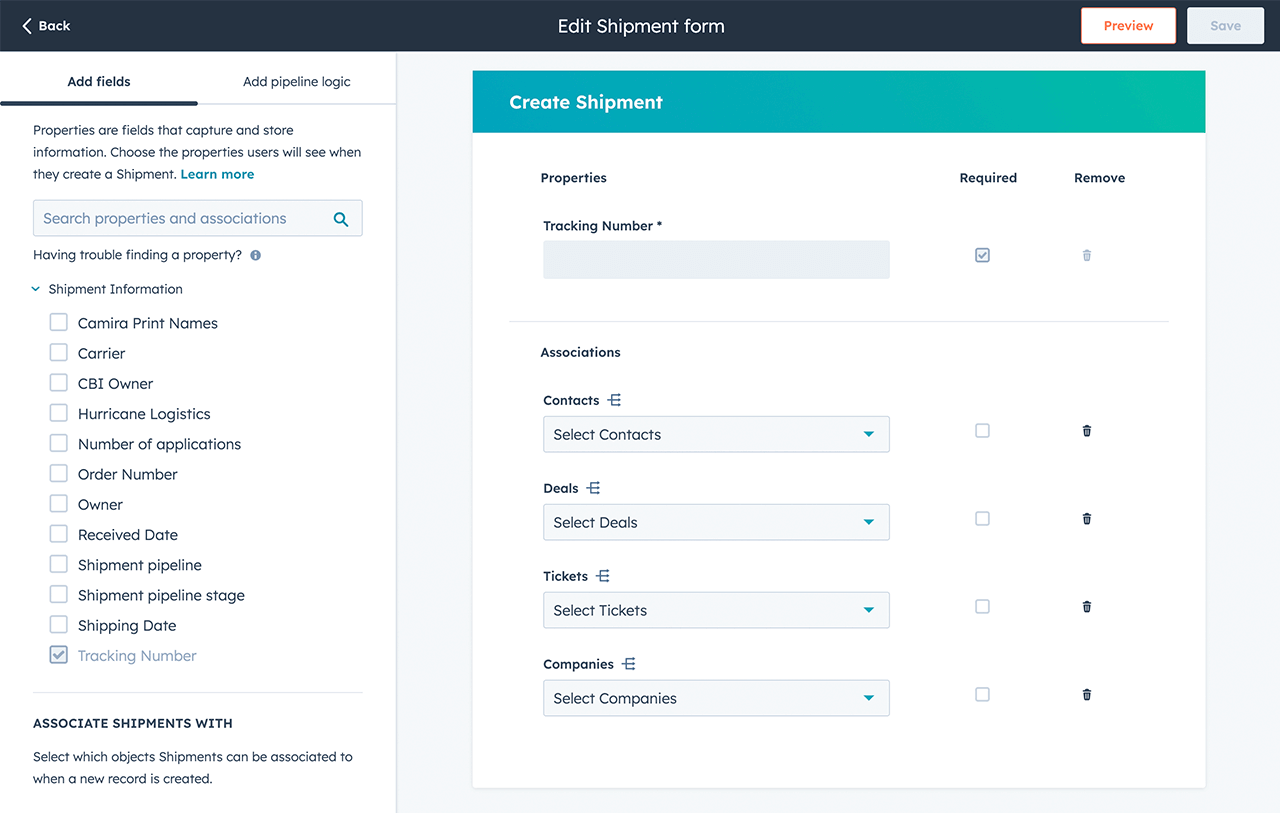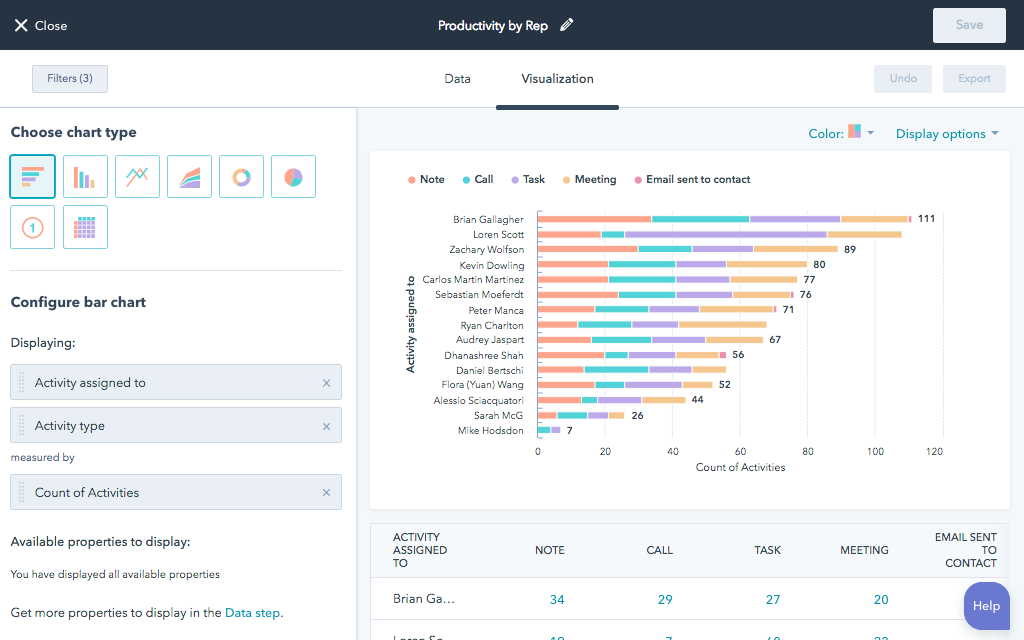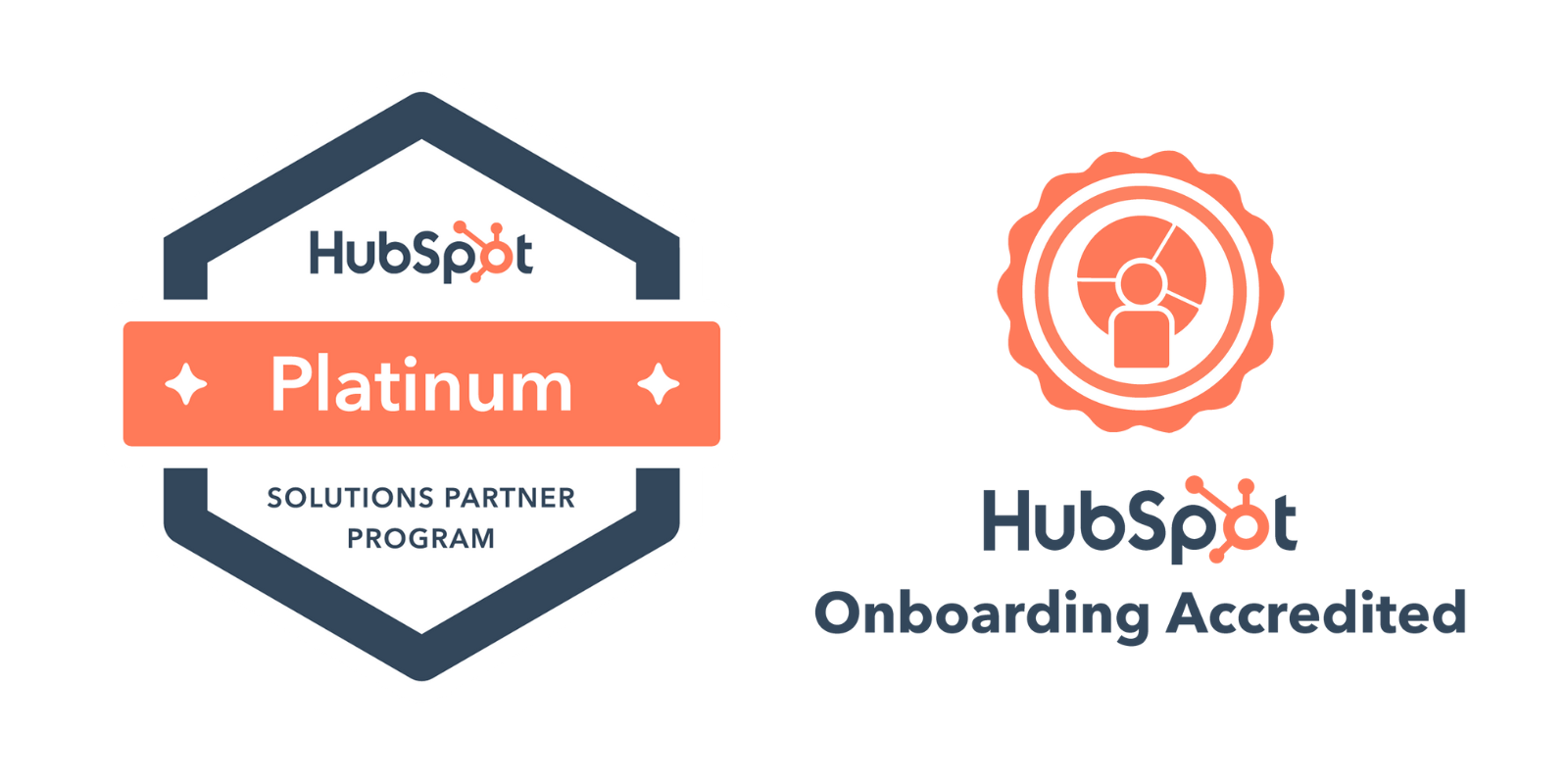 Being a HubSpot Platinum Certified Agency Partner means that we eat, sleep, and breathe HubSpot. In fact, we've been running HubSpot portals since 2011. We're early adopters of its features with our own processes, so we have the hands-on experience that helps your business soar.
There's a lot that HubSpot has to offer. And we mean a lot. Fine-tuning your HubSpot ecosystem isn't just as simple as turning on your company's portal. It's about knowing how all of HubSpot's features work together and the underlying methodology behind what issues those tools are built to solve.
Why did we dedicate ourselves to becoming HubSpot experts? Because we believe that you should enjoy HubSpot performing at its fullest potential without having to get a decade's worth of experience yourself.
Do you need to be a HubSpot expert to work with us? Not at all. Your job is to be an expert in your own business. We'll help you find new ways of setting and achieving bold new goals with your existing HubSpot ecosystem.
But what if you are already a HubSpot expert? Then we want to hear the big ideas you've got to really make your business stand out. We're the extra pair of hands that can help you take on bigger projects and reach even greater heights.
Here are some examples of our HubSpot operations projects:
Setting up workflows to solve for existing issues
Auditing and cleaning your HubSpot data
Configuring your company user and account settings
Setting up integrations and analytics
Building custom dashboards and reports
Creating your company's knowledge base and ticketing system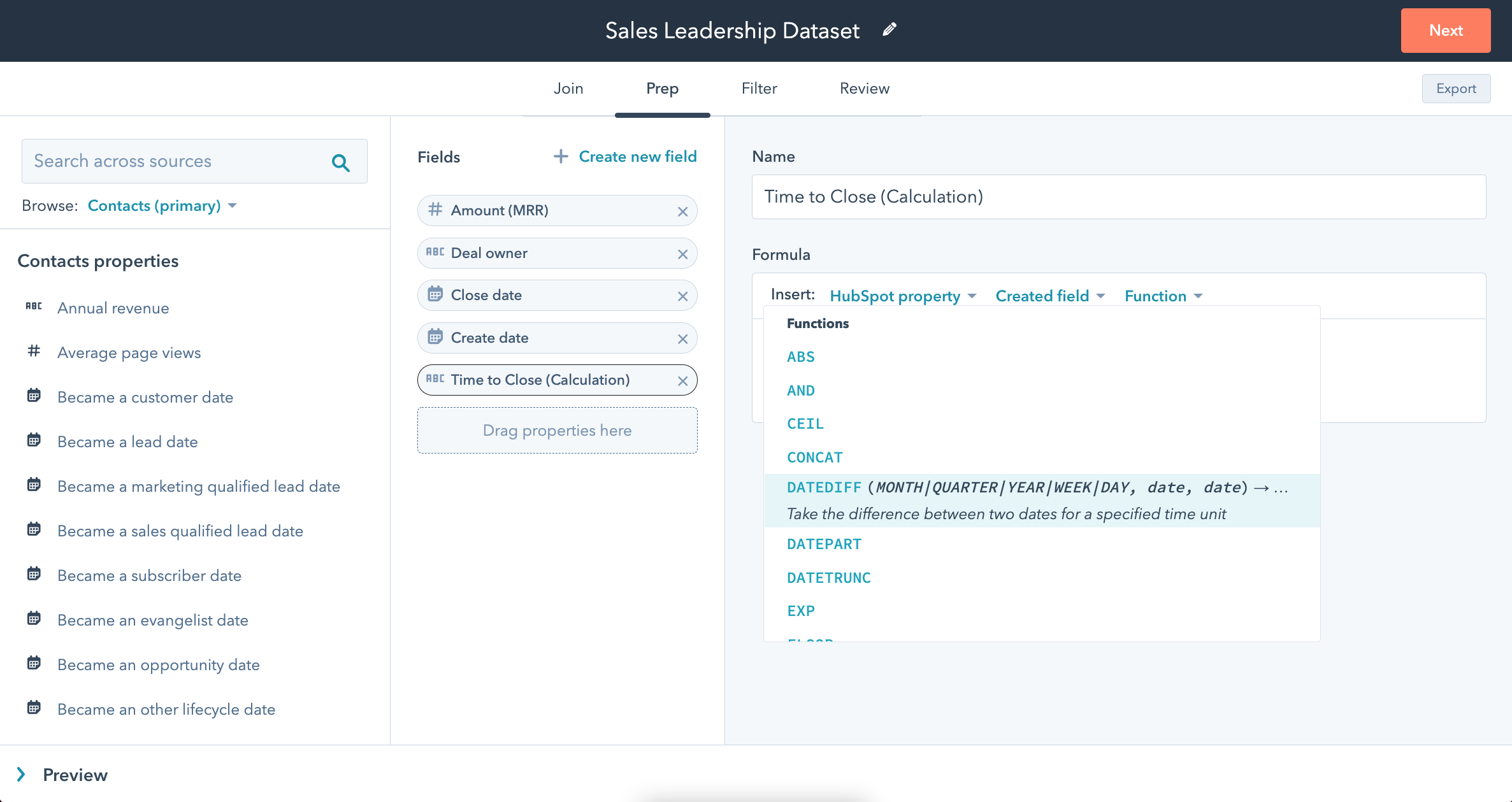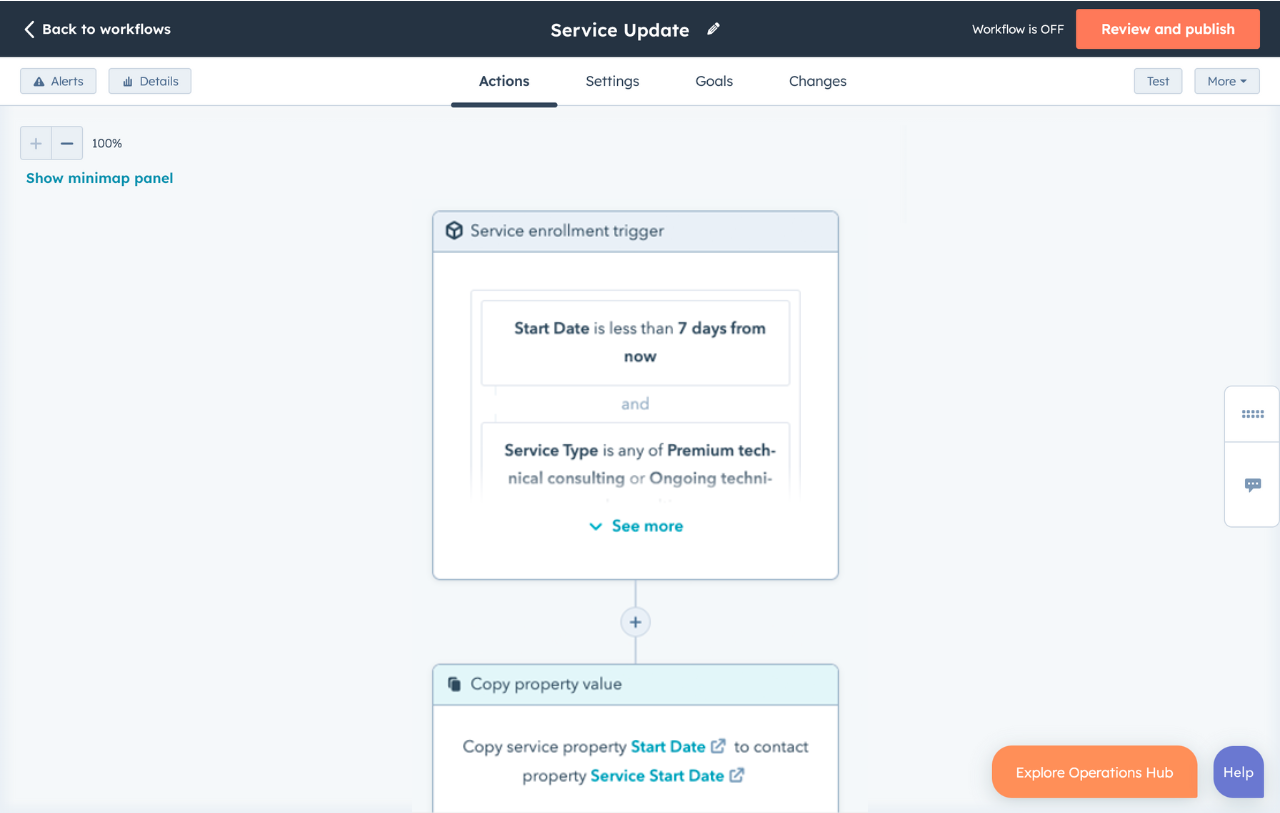 Services built for your needs
We know there's no out of the box approach that works for everyone. If you cringe at the idea of making your processes fit a pre-built operations package, so do we.
ClearPivot has been working and growing with HubSpot for over a decade. Every day we learn a new way to help our clients create the kind of business they want to see. What does that mean for you? It means that we get to know your company and goals to find the best ways for HubSpot to get you even more value.
You come to us with a vision of your HubSpot operations as they are. Maybe it's that you're experiencing an issue. Maybe you've got an ambitious new project that you're yearning to start. Before you even sign a contract, we want to understand everything we can about your business and where you want it to be.
Our next step is to take these ideas and make them into specific goals that we can accomplish in your HubSpot ecosystem. We will explore the options that you have to reach these goals and help you think of new ways to approach them.
After we get started with our work together, we'll set you up with one of our top tier Account Strategists. They will be with you every step of the way as we do the work to reach these goals.
What Our Clients Are Saying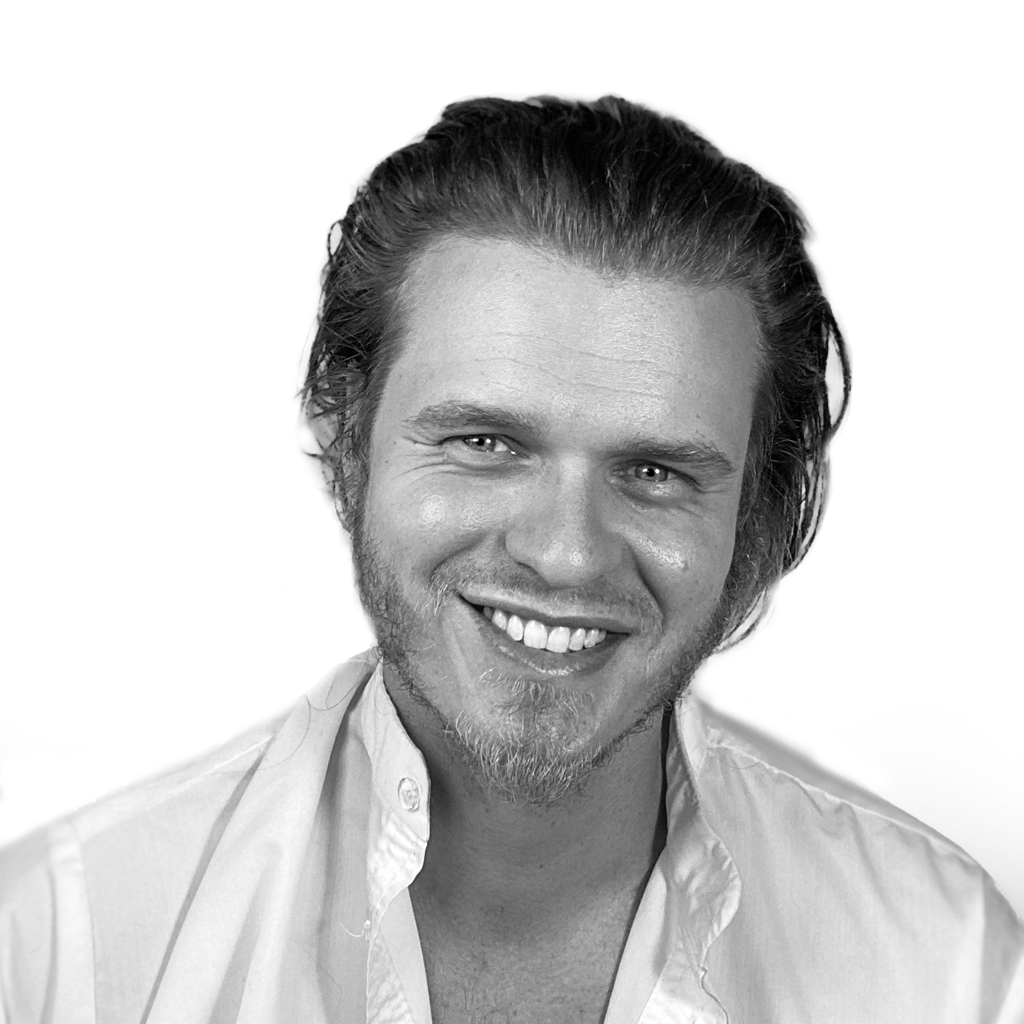 I had the opportunity to work with ClearPivot for 9 months during my role as a Communications and Content Marketing Manager. From the get-go, the thing that surprised me and ultimately helped make the decision to go with ClearPivot is their account manager Ryan called me on some of my assumptions and spent considerable time educating me on the inbound model. Instead of offering a quick turnkey silver bullet, Ryan really spent the time to understand our organization's needs for where we were at the time: in the middle of a re-brand with no active marketing. Over the course of several months a detailed scope of work and deliverables set was custom built. A lot of education and expectations management went on to ensure the decision makers at our team understood the time, expense and skill involved to make the inbound model work. I was more than happy with the results, including killer pillar content, social media management and CRM optimization. Highly recommend Monica, Chris and Ryan.
Jesse Barlow
Project Manager
People Productions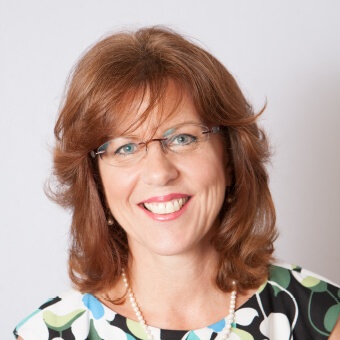 Nearly all of our marketing efforts are done through HubSpot, and without the guidance of Monica Evans, our marketing consultant, we would have a static presence on the web. But, since working with ClearPivot, we've written and published many blog posts, created social media content and ads, updated our website, and expanded our email contact strategies. HubSpot is such a great tool to have in the marketing toolbox. Monica has helped me to learn about the interworking's of HubSpot.
Nina Smith
Co-Owner
Youbaby Skin Spa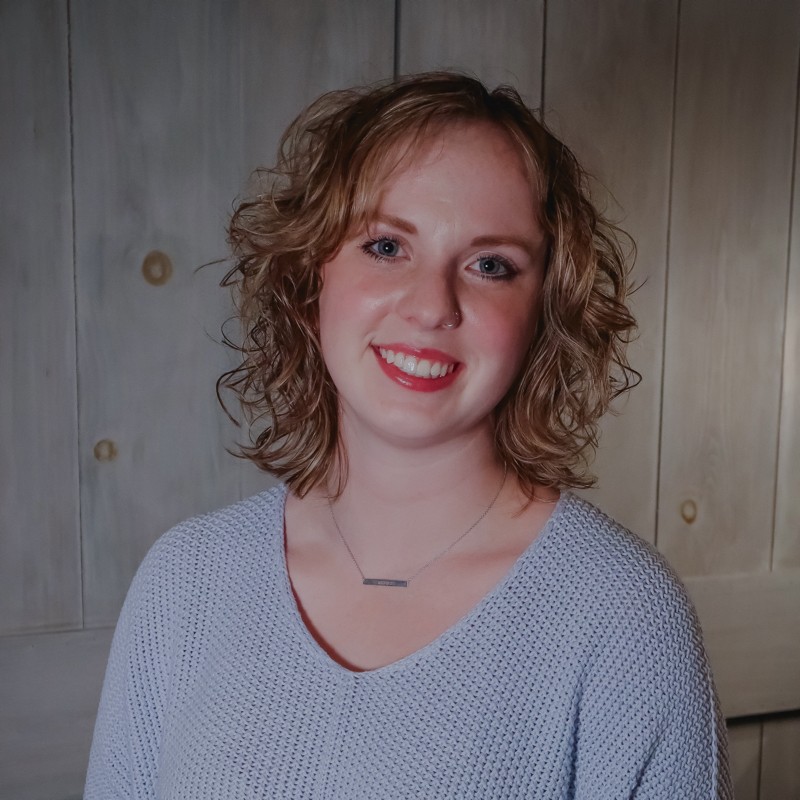 Working with ClearPivot was like a dream come true. They helped us get started and fully trained on HubSpot Marketing Hub, as well as helped with the creation/set-up of Google Analytics, Ads, and more. We mainly worked with Ryan, Courtney, and Chris and they are all so incredibly knowledgeable about the ins and outs of HubSpot. They were very responsive, great teachers, and went above and beyond in working to get our outside CRM connected. We're very grateful to have gotten to work with them and they've made a massive improvement to our overall marketing efforts. We highly recommend this group!
Anne Parker
Digital Marketing Manager
Interim Healthcare
Tell Us About Your Project
Managing your HubSpot operations should not be stressful. We're here to be your mentors on the HubSpot platform, the extra pair of hands you need, and the scout who's always on the lookout for new ways to get more value from what you have.
Set up a 30 minute call with us to talk about your ideas for how your HubSpot portal can serve your business better.
Get ClearPivot HubSpot Operations Help Now
We can help you do HubSpot right, right from the start. ClearPivot has helped teams navigate HubSpot for over a decade. Book a free 30-minute call with our teammate Ryan Wright, and get actionable insights that could change your organization forever, even if we never work together.