Social media is so ingrained in our modern lives that leaving it off the table as a marketing source for your SaaS company would be a huge missed opportunity. Cloud-based apps and social media users travel in the same circles after all. That's a huge segment of the population just waiting to hear what it is that you have to say!
Daily activity and engagement on social media are at peak levels in 2020. 20% of LinkedIn users check their accounts on a daily basis, with 70% of Facebook users checking in daily. Twitter is used heavily in tech-forward crowds, and if used correctly is a fantastic direct pipeline to potential customers of your company.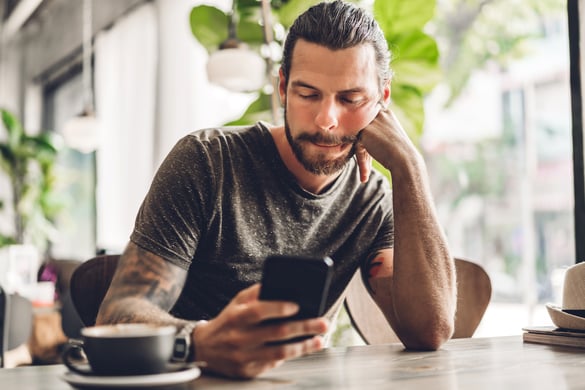 Put Your Game Plan In Action
If you're planning a product launch, think of a date and work backward while creating a social media buzz that gets people excited about your product (or product upgrade). Then dazzle them with timely tidbits and teases about what's to come!
If you're in the beta phase of a product launch, you can use ads and free social media to send out surveys to test the product you're offering. Use social to promote beta users that help reveal areas of your launch that need to be improved. You can also offer them discounts when it goes live, and have a customer for life!
Contesting can be a great way to engage new users. Depending on your type of company, you can get pretty creative in this area. Promoting your customer's successes and engaging with influencers in the space and resharing their content are examples of using social media to drive your message home.
If you have already gone through a launch, use social media to engage with your prospects by giving them valuable information about what it is you are offering. Don't just post something once and hope the entire internet gets the message. Instead, keep the hits coming and when people comment, and they will, respond and answer their questions. Stay engaged.
Select The Right Social Platforms For Your Business
Some social media platforms are better for your product than others, and finding the right fit is a big part of how effective your campaign will become. Find out what social platforms your customers use the most and why they use them. Knowing where your users hang out online is part of buyer persona research. This can help you determine what information you put on each site. For instance, visually rich Instagram might be best to promote top customers, and culture-building within your company, whereas LinkedIn might be where you connect with and share more product-focused content with your ideal customer.
A Personalized Approach
Many SaaS companies are in the B2B sector. And although a B2B marketing campaign should be professional, businesses are made up of people – so your audience will appreciate an individualized approach.
And believe it or not, it works! Research from the 2016 B2B Marketing Trends report shows that companies that deployed diverse social media marketing strategies and connected with clients on an emotional level were twice as likely to make an impact with prospective clients as those marketing their businesses based purely on the functional value of the product.
TV advertising is costly and beyond the budget of many SaaS brands. But social gives you an opportunity to showcase your products without the huge media fee – and also to deliver the content to the right audience.
Collaborate With Industry Influencers
Over the years you've probably heard the term "social media influencers" and have seen that big brands work directly with them and have seen success. That's why it's no surprise that influencer marketing has grown to a 10 billion dollar industry! Crazy right? But you're probably thinking that influencer marketing is best suited for B2C retail companies – that's where you're wrong. Influencers work great for SaaS companies where users rely on recommendations before making a purchase. Some of the top B2B SaaS influencers are usually accomplished leaders in their own right and have enormous audiences.
But a word of advice: don't plan on a typical paid "sponsored post" approach like many companies do with B2C influencers. Most B2B influencers don't want or need sponsorships. Plan on old-fashioned relationship-building instead. If they think that you're reputable and that your content or your product can bring actual value to their audience, then you could have a long and beautiful relationship with them. If you just approach them transactionally to promote your stuff, you will burn bridges with them and ultimately do more harm to yourself than good.
Creating High-Quality Graphics
Long gone are the days of using stock images. Many prospects online can spot a stock image from a million miles away, which makes you get lost in the crowd. How do you stand out in such a saturated market? By creating high-quality visuals that set you apart. Visuals are particularly great for SaaS brands as it allows them to break down complex products and technologies through compelling visuals that their target can understand easily. A study from HubSpot has shown that 60% of their respondents wanted more brands to use social images. That is a huge chunk of people you're missing out on.
A couple of tools to help you create high-quality visuals:
Photoshop to create beautiful photos
Illustrator to create stunning infographics
Canva to use for templates
With any of these tools, you can establish your brand visually by using recognizable colors, fonts, and other elements from your brand standard.
Video Is Here To Stay
If you're not incorporating video in your social media strategy, you're falling behind your competitors. Many companies across all industries are spending time and money to create high-quality videos to showcase on their social media and website. They're even using video for sales prospecting! But it's important to not create a video just to create a video; you need to make sure it's timely, informational, and worthwhile for your audience, or else you'll lose their attention fast.
Here are a couple of ideas to get you started:
Educational Videos: Prospects' buyer's journeys are long ones, and include researching and evaluation of different products. If you can make learning faster and quicker and fun, more people are likely to engage with your content.
Promotional Videos: When creating these videos it's important to not force your product on the prospect, but rather aim to connect with your audience by using values and stories that feel more humanized and holistic.
Demo/Explainer Videos: Make sure your demo/explainer videos are bite-sized content, ranging from 2-3 minutes. You can create videos that are live or animated, but in either case, they allow your potential users to see your product in action.
Testimonial Videos: Customer testimonial videos are evergreen and can be used not only on social media but also in your lead nurturing emails and website. They're long-lasting and gives your company credibility and trust.
The Bottom Line
Don't get too focused on just running a booth at Dreamforce for your SaaS company's marketing. Incorporate any and all avenues of advertising your product to the masses and be sure that social takes a front seat. There are a ton of benefits that social media brings to SaaS companies, but remember it's an ongoing process that you can continuously improve on.
This post was originally published July 2020 and was updated July 2021.