If your company has between $2 and $10 million in annual revenue and you want to grow larger, it's time to really double down on your marketing.
We work with companies outside of our featured industries on a case-by-case basis. If your firm has the five attributes we look for in our partner clients (see below), then it may be worth having a conversation to see if we'd be a good fit for one another.
Your products/services are "considered purchases." That is, buyers perform considerable research and self-educate before they buy.
Your customer buying cycle is between two weeks and several months.
You sell big-ticket items.
You have $2-$10 million in annual sales revenue.
You have a dedicated Marketing Director on staff.
Let's Talk.
Book a meeting with us.
Prefer Email?
What Our Clients Are Saying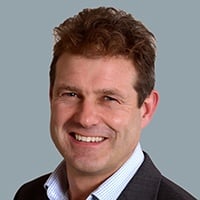 We've been working with ClearPivot for sometime now and they have consistently been responsive and provided value added insight on projects.
Simon Knowles
Chief Marketing Officer
Maine Point
A Bit More About You
We work with businesses who know that targeting the right prospect at the right time, with the right information, in the way the prospect wants to receive, it is incredibly powerful and results in a big jump to the bottom line. This is a digital marketing strategy that helps attract sales decision-makers who are looking for the solutions you provide as they work to meet their challenges and exceed their goals.
And when they search for this information, they're look for it online — either on their phone or at their computer. So that's where you need to be. Front and center.
GET FOUND: Your prospects look for solutions online. We make sure you give them both onsite and off-site information that draws highly qualified visitors to your website.
GENERATE LEADS: Site visitors mean little unless you can convert them into leads, so you'll need to give them content that showcases your expertise while also addressing their challenges and goals, compelling them to contact you, while you then nurture them with more content/expertise to help them complete their buyer's journey.
TRACK RESULTS: We use tools that will track and measure key performance indicators, the kind that measure sales-funnel-focused results. You'll be able to measure in real time how well your marketing investment is performing.
LONGTIME CLIENTS: The best-performing companies understand that repeat sales and long-term customers are their bread and butter. We nurture highly targeted leads from the start, helping them come to trust your expertise both before and after they become a customer, resulting in repeat sales and lots of referrals.
We've created and implemented successful campaigns for clients in several different industries. If you fit the right criteria, we might be able to do the same for you.
Reach Your Dream Clients
Marketing doesn't have to be a nightmare. ClearPivot has helped company leaders grow their client lists for over a decade. Book a free 30-minute call with our teammate Ryan Wright, and get actionable insights that could change your company forever, even if we never work together.