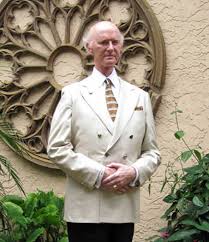 What could an inbound marketing retainer do for your business? Consider this true story:
When three-time Emmy® Award winner Bryan Cranston was tapped to star in a six-month Broadway run of "All the way" to debut in 2014, he wanted to play the role of LBJ as authentically as possible, right down to using the exact pen President Johnson used to sign the landmark Civil Rights Act of 1964 and Voting Rights Act of 1965.
Searching online, Cranston discovered the website for the Raleigh DeGeer Amyx Collection, one of the largest private American historical artifact collections in the United States. He learned that Raleigh DeGeer Amyx had the very pen he wanted -- the original used by LBJ himself. Unfortunately, the pen was under auction, but Cranston was able to purchase a replica from Raleigh. He also made plans to bid on the original when it went up for auction in September 2014.
The moral of this story? Top-quality website content brings you customers you'd never otherwise find. Raleigh got that visibility boost – and a 22x increase in earned audience size – via the marketing work of ClearPivot.