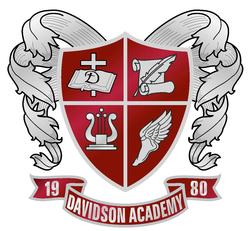 Davidson Academy, located in Nashville, Tennessee, is an interdenominational, college preparatory school that offers students from preschool through Grade 12 rigorous academics, a variety of extracurricular activities to develop their talents, and a Christian environment to learn and grow. Founded in 1980, Davidson Academy's graduates have attended MIT, Rhodes, Vanderbilt, Tulane, DePaul, and other national and international universities.
The Challenge: Optimize Website for Modern Marketing
Davidson Academy knew that it needed an upgraded website to attract students, faculty, and donors. Its existing website had been built by in the early 2000s, and while the school had seen some success, it couldn't keep up with the needs of modern inbound marketing with the awkward navigational structure and old-fashioned design. While the Davidson Academy website was running on HubSpot, the old visual structure had been ported over from the previous content management system. Additionally, the amount of content on the site itself was too much for the old website navigation structure. Davidson Academy knew it needed to rethink and redevelop its website to grow student enrollment and use the site as an effective marketing tool.