HubSpot is a user-friendly one-stop business platform that can meet the marketing, sales, service, content, and operational needs of many businesses today. HubSpot can even be customized to meet the specific needs of businesses by integrating with over 1,000 apps. So the question today is: Is Enquire one of those 1,000+ apps that you can integrate with HubSpot?

What is Enquire CRM?
Before we answer whether or not Enquire integrates with HubSpot, let's first explore what Enquire CRM is. Enquire came on the scene in 2012 as a sales software CRM designed specifically for the senior living market. On the Enquire website, they boast a user-friendly interface designed especially for senior housing and post-acute care that can be customized based on terminology, workflows and sales processes.
Since Enquire CRM solely focuses on the sales side, their software lacks the essential tools that businesses need to manage their marketing needs. Therefore, the need to integrate Enquire with other apps is inevitable.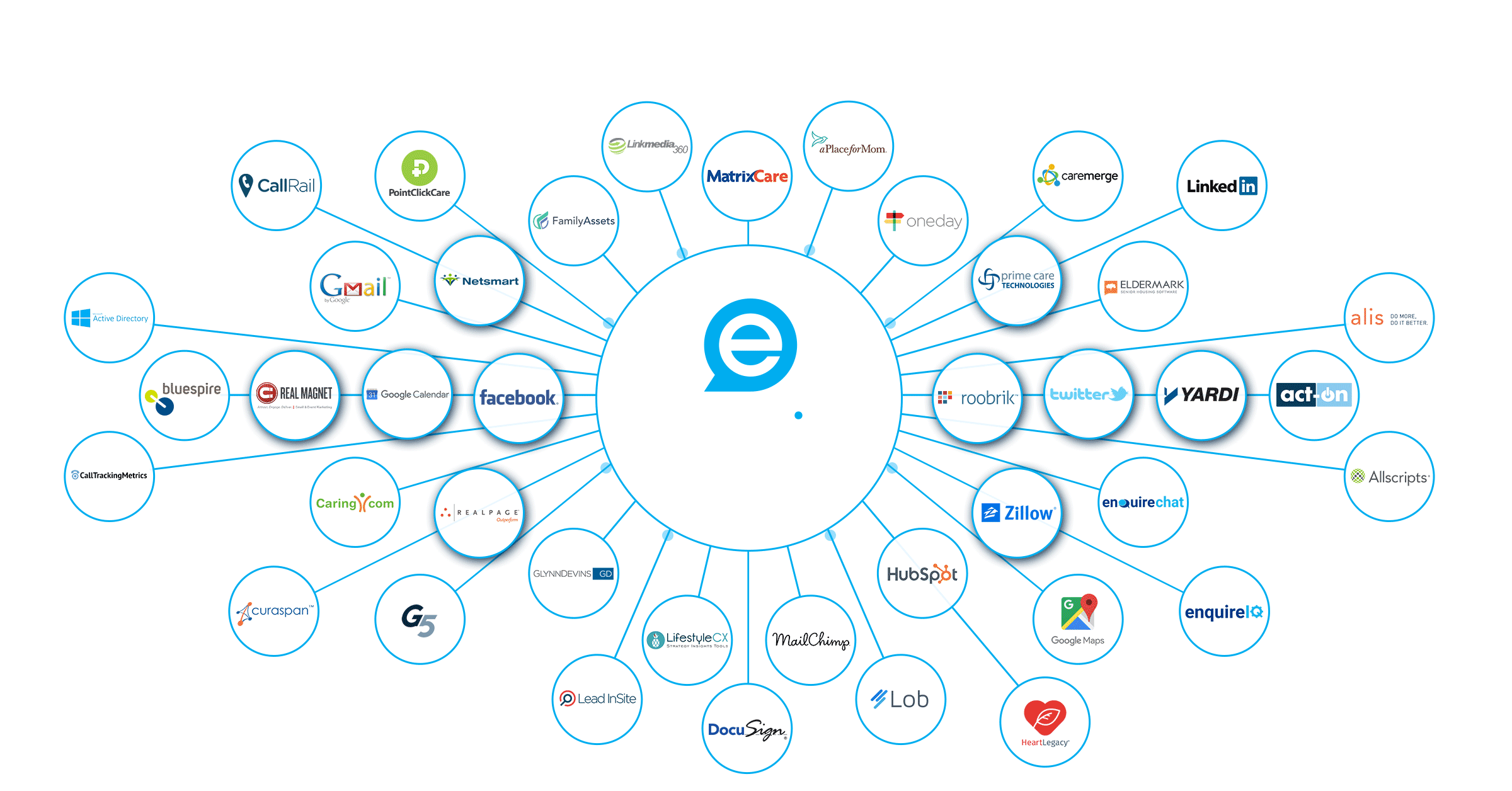 What is App Integration?
The basic core principle for app integration is to help you maintain, manage, and keep all your apps updated while reducing data repetition and redundancy. With proper integration, all your business and work procedures can be automated and performed proficiently with minimal manual intervention. Generally speaking, setting up an integration should be a one and done type of task. You shouldn't have to constantly monitor the sync and check for errors. Otherwise, what's the point?
First-Hand Experience
We recently worked with a senior care client on a HubSpot implementation and onboarding project. The client had just moved their sales team over to Enquire about six months prior, and now they wanted to move the marketing team over to HubSpot. They only needed a one-way sync with contact records being pushed from Enquire to HubSpot.
Of course the client was delighted to find out from Enquire that a HubSpot integration was possible. It says so right on their website.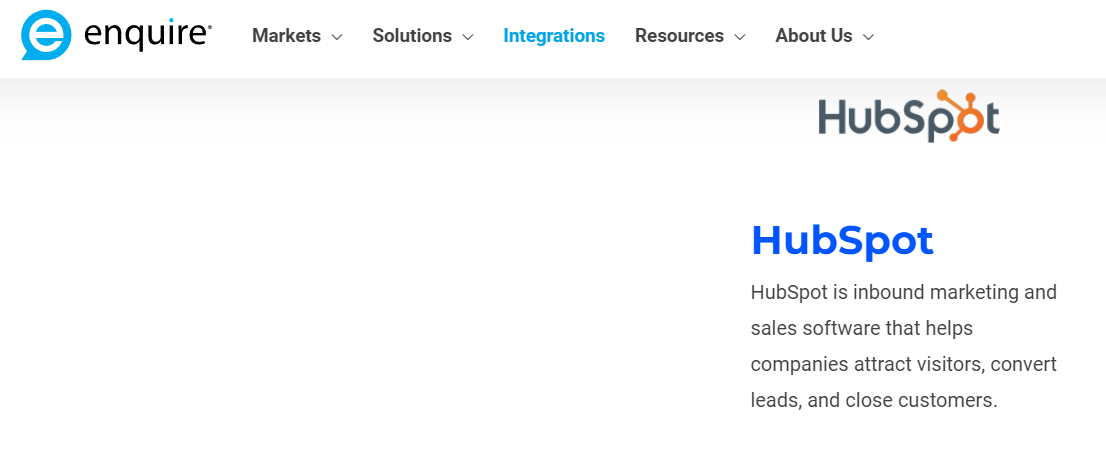 If only it had been that simple.
The HubSpot App Marketplace doesn't have a quick connect button for Enquire, so we had to connect the two apps using API keys. Enquire requires that all integrations need an Enquire team member to complete the setup of plugins. That doesn't sound like too much to ask, except Enquire phone support is pretty much nonexistent, so you're at the mercy of emailing a general support mailbox and patiently waiting for a response.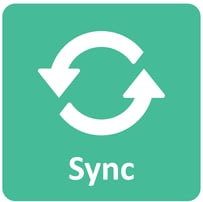 Once the integration was finally activated, it was time to create a list in Enquire that would sync with HubSpot. We followed the step-by-step Enquire instructions on how to correctly create the list in their CRM. These instructions were especially helpful since the CRM interface isn't as user-friendly as advertised. We created the list, ran a few trial exports, and finally turned on the sync.
To our disappointment, nothing happened. No data synced to HubSpot. No error messages in Enquire. Nothing. None of the 5,000+ contacts we were trying to sync appeared in HubSpot.
Once again, we were at the mercy of Enquire support via email. First, we were told that the data didn't sync because a few email addresses contained "mailto:," likely from being copied and pasted into the CRM. We corrected those. Still nothing. Then, we were told that a few contacts contained blank spaces. Those were like searching for a needle in a haystack, but we managed to eventually correct those too. Still nothing.

After many emails back and forth over the period of several weeks, Enquire basically threw their hands up. They had no idea why the sync wasn't working, and they ran out of suggestions.
Unfortunately, a lot of time and effort was wasted trying to get this integration working so the data would sync automatically. In the end, the client was ultimately left with a manual process that involves regularly exporting data from Enquire into an Excel spreadsheet, formatting the data, and importing the spreadsheet to HubSpot. Is it the end of the world? No, but it would have saved everyone a lot of time if we didn't have false expectations upfront about this integration.
Final Answer
Now back to our original question: Can Enquire CRM integrate with HubSpot? According to Enquire, their CRM can integrate with HubSpot, but there's a catch - a big catch. The sync will only work if the data that you're syncing contains zero errors. ZERO. Since your CRM data is being entered by humans, and humans occasionally make errors (like typos), it seems highly unlikely that an integration with HubSpot will ever work.
If you have any questions about whether or not your current tools will integrate with HubSpot or want more information about HubSpot implementation, feel free to reach out to us here.