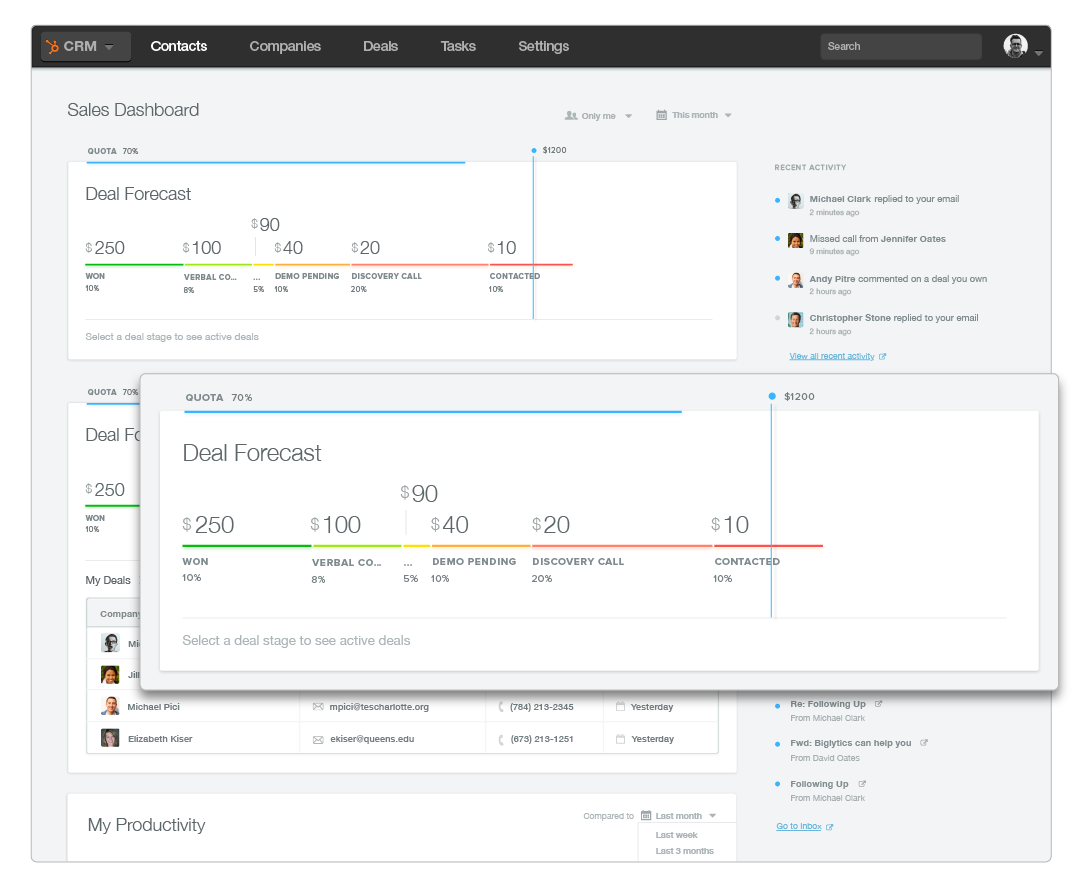 If you've been using HubSpot's marketing tools at your company but have never used a sales CRM (or your current CRM just isn't cutting it), it's time to change that. A CRM is your company's most valuable information asset, and the HubSpot CRM is one of the most advanced tools available.
But effective CRM implementation can take a lot of time and effort. Cut down your onboarding time with ClearPivot's HubSpot CRM implementation package.
ClearPivot's HubSpot CRM Implementation package includes:
Data setup customized according to your unique company processes
Contact and sales data import into the HubSpot CRM, to make it ready to use immediately for your sales team
5 hours of CRM training, including CRM best practice training and specific HubSpot CRM functionality training
It's time to quit tracking your sales on spreadsheets. Get a leg up on your competition with ClearPivot's HubSpot CRM implementation package and start building your sales pipeline.