HubSpot Marketing Hub Implementation with Clear Pivot
How does a company get customers? The answer is sales, but sales reps can't sell unless they have targeted leads (which don't appear on their own).
It takes marketing to find them. In fact, it takes smart marketing implemented through advanced tools like HubSpot Marketing Hub to attract and entice them.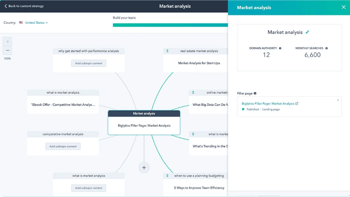 While many people do implement the Marketing Hub on their own, unless you already have a thorough understanding of the inbound process and have already planned out a comprehensive inbound strategy, it is highly recommended to utilize experienced marketers and their implementation knowledge of the platform. Doing so ensures that:
A strategic marketing plan designed specifically for your needs and goals will be at your fingertips
The right Marketing Hub tools are set up properly so that you can start maximizing their effectiveness correctly, from the start.
ClearPivot's Marketing Hub Implementation Service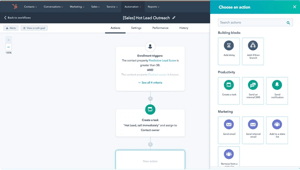 As a HubSpot Platinum Certified Agency Partner, ClearPivot knows inbound marketing. What's more, we use Marketing Hub ourselves. Constantly. We use it for our own marketing as well for our clients in their own marketing. HubSpot implementation is at the core of our marketing strategy.
Here are some of the things we do as we implement the Marketing Hub:
Plan and build out a full pillar content and topic cluster strategy.
Build out a conversational marketing strategy, build out chatbots and custom scripts, and train your team on chat management and bot/staff handoff.
Define and document contact lifecycle stages as they relate to your organization. Map all forms to their appropriate lifecycle stages.
Audit your current landing pages and calls-to-action. Rebuild existing assets or build out new assets if needed.
Plan and implement campaign tracking in HubSpot. Assign existing assets to campaigns where applicable.
Ensure that HubSpot is correctly integrated with all your ad platforms and social media platforms.
Plan out a marketing automation strategy. Build out all needed HubSpot workflows to implement the strategy.
Build out custom reports and dashboards tailored to your organization's specific objectives.
Document standard operating procedures (SOPs) for your marketing processes utilizing HubSpot and other tools.
Engaging our Implementation Services Means Results
Many people do implement the Marketing Hub themselves, and a few are successful right away. Unfortunately, most are not, especially if they are new to the inbound marketing process. The vast majority end up having to rework, change, and "fix" their implementation when they could have been using the HubSpot Marketing Hub to its full potential as soon as the installation was complete. Don't let that be you.
Talk to us about HubSpot Marketing Hub Implementation with ClearPivot.
Schedule a Consultation
Let's Talk.