There's no question your team has the IT expertise that prospective clients are looking for, so why aren't more of them beating down your door? Because your marketing is not working. Or you aren't marketing your business at all. Your most desirable prospects may not even know you exist, let alone what you can do for them. A strategic digital marketing plan can change all that, transforming your company into a go-to resource for the services you offer.
That's where we come in.
Audience is everything
Successful marketing focuses their attention where it counts – not merely listing services you offer but explaining the value that those services will bring to their business. But it's not quite that simple because value may be defined differently by different decision-makers.
For example, in-house IT personnel want practical improvement, whether that's an infrastructure re-architecture or ongoing managed services. Their goal is streamlined functionality throughout business operations. The CEO, on the other hand, doesn't really care how your IT solutions work as long as they make the company more competitive and build a bigger "moat" to keep away the competition. And the CFO? They want to know if your services will produce cost-effective results.
Demand generation with ClearPivot allows you to speak directly to each of these audiences, zeroing in on what matters most to them. You need to do that, because chances are they will all have a hand in choosing a services provider, either as the final decision-maker as someone who heavily influences the decision. Well-designed marketing gets everyone on your side.
In order to do that well, you need a marketing partner that understands your industry and has the know-how to translate your company's value into real terms for potential customers. That's us. We help you convince prospects to check you out, learn more, make that ultimate decision to hire you, and continue doing business with you into the future.
Your CRO is right
—

it's all about ROI

Too often tech services companies underinvest in marketing. Many of them think it seems "kind of fluffy." But underinvesting in marketing is just as dangerous as failing to invest in product/service development or adapting to wider marketplace changes. It does not matter how good you are if you potential customers don't know who you are. Marketing builds your client base by introducing your firm to targets who don't yet know you and may not even know they need your services.
Why ClearPivot?
You advise clients and help them implement solutions tailored to their needs and goals. So do we. At ClearPivot, we're as jazzed about digital marketing as you are about IT. We've been delivering successful marketing advice and results to clients for more than a decade. Our outstanding team includes demand generation experts from coast to coast.
Demand generation

Marketing Tells Your Story

Whatever the scope of services your business provides, potential clients have a choice. We help you get noticed and stand out, so they will choose you.
Go-To-Market Strategy Planning
Marketing that works requires a solid foundation – a well-considered go-to-market strategy. It's tempting to skip this step, especially when initial sales come easily thanks to your existing rolodex. But then you hit the wall, with no plan to move forward. We work with you to develop a strategic vision and framework so you can maintain sales momentum and business growth. If you do have a strategic marketing plan, we'll help you sharpen it, so it is up-to-date and leaves no opportunity behind.
We'll help you:
Discover who/what really constitutes your highest quality target audience(s)
Develop personas to represent key segments
Optimize execution tactics to focus on key target audiences, when and when they're searching
Craft campaigns and messaging that resonate compellingly with each of your personas
Let's Talk.
Book a meeting with us.
Prefer Email?
What Our Clients Are Saying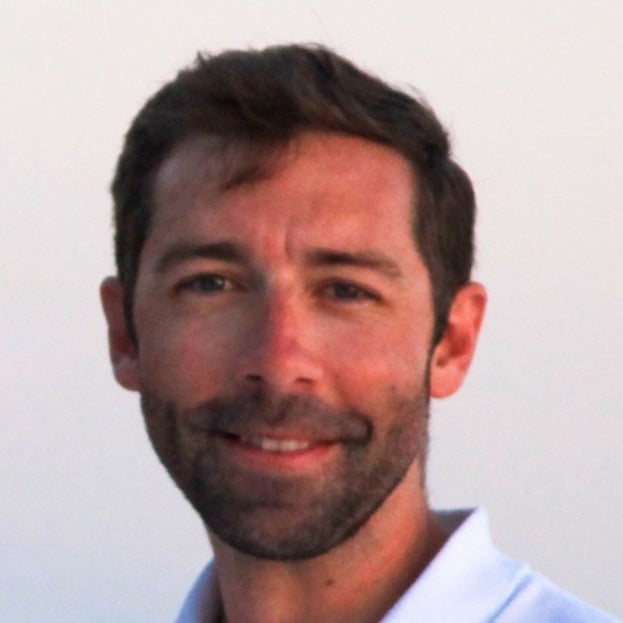 Our project consisted of two major initiatives: a site redesign and reworking our site's navigation in a manner which allows users to quickly find the content they're looking for. Alone each component of this project was enough to give lesser HubSpot Partners difficulty, but ClearPivot was able to accomplish both initiatives with amazing results. ClearPivot worked closely with my team to ensure our goals were clearly set and outlined exactly what steps we needed to take to achieve these goals. In the end, we have a beautiful site more consistent with our company branding and, more importantly, a site which keeps visitors engaged and coming back to our site.
Brian Brown
Vice President Marketing
Accu-Tech
Attract prospects to your website
Gain greater visibility among your target audiences and build your brand industry-wide. Whether potential clients have a solution in mind and are looking for fine-tuning and implementation, or they need ground-up advice and assistance, we'll make sure they find you when they're searching online. And that you capture their interest to visit your website.
Be seen as an industry leader
When prospects check out your website, they're looking for information. Answers. With the latest design and well-crafted content, we'll make it easy for visitors to find what they need. Web pages, blog posts, eBooks, videos, infographics, whitepapers all work together to educate prospects on topics that are timely and relevant for them. Providing the content they want and need underscores that your team has the expertise to help them achieve their IT goals.
Nurture those leads
Building trust is critical. Tech-forward prospects will easily understand what you do and how that benefits them, but non-tech audiences will have to trust in your expertise and experience. The lead nurturing process builds that confidence to choose you.
We get the conversation started using landing pages that offer premium materials such as eBooks in return for the prospect's email address. They get something they need (that eBook!) and you get something you need, a way to communicate with them.
Then, we'll use email campaigns and other proven techniques to continue the conversation with each lead, personalizing the process to fit their interests and buying stage. Nurturing keeps you top of mind and reinforces your firm's unique value. When they're ready to make a decision, you are the obvious choice.
Track results
Using key performance indicators, we track and measure the effectiveness of all your digital marketing. You can see the progress for yourself, and we can see opportunities to continuously improve campaigns and content for even more impressive results.
Build long-term relationships
Exciting as it is to land new clients, business growth depends on retaining existing customers. You can't grow if they're going out as fast as they're coming in, after all. We help you create relationship management campaigns that strengthen loyalty, increase repeat sales, and generate new referrals. One example? Email keeps you in touch with existing clients, helping them make the most of their tech systems and reminding them that, when they need an upgrade or something new, all they have to do is call you.
Growth won't happen on its own
You have the expertise that prospects need. But in today's marketplace, your business cannot thrive without deliberate, well-drafted digital marketing that connects you with the most profitable customers. Together we can make that happen. Reach out to us today. Let's talk.
Reach Your Dream Residents
Finding new customers doesn't have to be a nightmare. ClearPivot has helped tech & IT leaders grow their audiences for over a decade. Book a free 30-minute call with our teammate Ryan Wright, and get actionable insights that could change your company forever, even if we never work together.