HubSpot is a pretty big investment, and a massive platform. It's only natural that you want to get maximum ROI from that investment. And to investigate every nook and cranny of HubSpot to see how it can positively impact your business. Our custom HubSpot consulting services help you do exactly that.
Our HubSpot consulting services are designed specifically for you. Together, we'll base them on your business, its goals, and how HubSpot can best help you attain those goals.
Customized HubSpot consulting services from actual HubSpot experts
Here at ClearPivot, our team is extremely proud to be named a HubSpot Platinum-tier Solutions Partner. Achieving that designation requires an expert-level understanding of HubSpot. Combined with our decade+ of strategic marketing experience, we like to think these are our super powers. 🦸‍♂️
But most importantly, that means our HubSpot consulting services provide the strategic and tactical expertise needed to produce maximum ROI on your platform investment.
Let's Talk.
Book a meeting with us.
Prefer Email?
What HubSpot consulting services do you need?
Although every HubSpot consulting project or partnership is different, there are some core areas that tend to come up most frequently.
In particular, our HubSpot consulting services very often focus on:
Data

Objects & associations
Object properties
Nomenclature / naming conventions

Processes

Imports & integrations
Pipelines

Reporting & dashboards
Marketing assets

Landing pages, emails, ad campaigns, content strategy, & analytics

Automation
Users, teams, & permissions
And more!
We're pretty confident you'll like working with us
We mentioned it above, but we don't just provide check-the-box HubSpot consulting services. We provide a layer of expertise and strategic marketing experience needed to help you get the most bang out of your buck.
Here at ClearPivot, every member of our team is dedicated to providing truly exceptional results for our clients. And we proudly have the data to back that up. Our team is an extension of your team, and whether we're partnering for a HubSpot consulting project, a technical implementation, or ongoing digital marketing campaigns, we are in your corner.
Don't just take our word for it:
What Our Clients Are Saying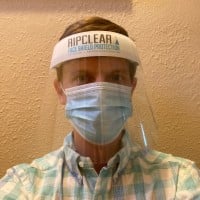 Let me preface by saying I don't work for HubSpot or ClearPivot. HubSpot is such a great tool, but if you think you can fully utilize it without hiring ClearPivot, Godspeed. We are so happy we found this company, experts doesn't even begin to describe ClearPivot, especially if you are lucky enough to get Monica Evans. The support they provided us has exceeded expectations. I'm convinced they know more than the HubSpot support team themselves. I can not recommend this company enough.
Trevor Lyons
Director of Technology
Ripclear Protection
What to expect if you choose to partner with us for your HubSpot consulting project
If you've worked with other marketing agencies before, there are probably some things you can expect that are similar here at ClearPivot. First, you'll probably meet with our account executive, Ryan Wright. Then he may be joined by our founder, Chris Strom. In our earliest calls together, we'll take the time to really understand your business and its goals.
But we like to dig deeper, before you've ever signed a contract. We want to understand as specifically as possible your goals for the specific HubSpot consulting services you're seeking. Plus, your general goals for the HubSpot platform. At times, we can often provide alternative suggestions to help you get even more value, really honing in on the best consulting project to meet your needs.
Once you've signed the dotted line and it's time to kick things off, you'll be assigned to one of our top-notch consultants and account strategists. But, Chris and Ryan are never far away. That's because our team approach ensures nothing gets lost in the shuffle, and our entire team is centered around your business and its goals.
Your dedicated ClearPivot team will work closely to execute your HubSpot consulting project. We'll keep you posted along the way, and will be available to answer questions or communicate progress whenever you need us, until your project is completed.
Want to talk about your HubSpot consulting project?
Schedule some time to talk through your goals with Ryan using the calendar below. We look forward to meeting you!
Get ClearPivot HubSpot Consulting Now
We can help you do HubSpot right, right from the start. ClearPivot has helped teams navigate HubSpot for over a decade. Book a free 30-minute call with our teammate Ryan Wright, and get actionable insights that could change your organization forever, even if we never work together.