Is your consulting firm overwhelmed with business? Probably not, or you wouldn't be reading this right now. The truth is, most businesses wants more business. That's how you grow. As outstanding as your talented team of consultants may be, potential clients can't hire you if they don't know you exist.
Marketing your consulting firm is a lot tougher than selling goods or even specific services such as legal or accounting. Prospects can't see, touch, smell, or hear the value you offer, so you have to do more than simply list your services. You have to clearly portray the ROI you bring clients – the kind of ROI that has built your firm's reputation.
And there's more.
Your target audience is complex, too. Online searchers looking for your type of solutions may not be decision-makers. But they – and others within and outside your target's organization – are decision influencers. It's critical to make your case to these influencers. You need to reach more people, with different goals and needs.
Successful marketing identifies and targets each of these audience segments, then delivers relevant, timely messaging.
That's where we come in.
Your clients look to you for expert advice and solutions in your field. Our clients depend on us for expert digital marketing advice and execution. And they get it. In fact, one of our clients has seen a 65% increase in their monthly lead generation rate during their time working with us.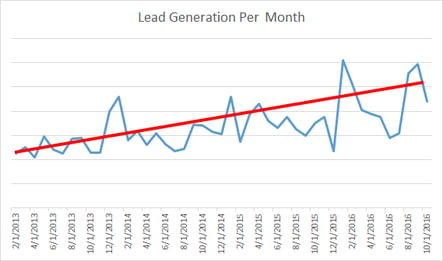 And they're not alone. We've been helping clients boost their marketing results for years, because we know what it takes to grow a consulting business online:
Let's Talk.
Book a meeting with us.
Prefer Email?
What Our Clients Are Saying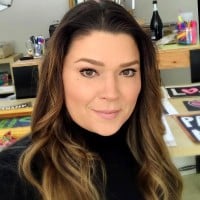 Working with ClearPivot has been a great experience, one worthy of 5-stars. Our consultant helped us customize the CRM tool to fit a very complex, messy and even "abnormal" sales process. The result of the customization has our Marketing and Sales team adopting the tool with ease and even more importantly...with enthusiasm. We could not have imagined it all flowing this well. I highly recommend hiring CP to guide you and your organization through the transition of adopting HubSpot. We will continue to work with them to ensure we are maximizing the return on the investment of HubSpot within our firm.
Kiva Connor
Director
Harrison Design
Get found
Prospects looking for consulting solutions will do heavy online research: Google searches, reading case studies, and asking colleagues for input. If they don't find you during this process, they'll call your competitors instead. We build on- and offline content that draws qualified visitors to your website.
Get leads
Once qualified prospects click to your site, you want them to contact you directly. We create website marketing offers that address their various pain points and demonstrate your firm's ability to help them find superior solutions, spurring them to make that contact.
Nurture those leads
We know your sales cycle can take time – months or maybe even years. So we create campaigns and communications targeted to match each lead's position in your pipeline, continually demonstrating your subject matter expertise to them and growing their trust in you throughout the entire process.
Track results
Marketing ROI matters as much as results. We track and measure bottom-line-focused KPIs for all your online marketing, so you can easily see what you're getting. (Tracking and analysis ensure continuous improvement, too.)
Build lifetime relationships
Client retention is the lifeblood of any sustainable business. So we create and execute contact relationship management campaigns that continuously nurture existing and past clients, not just new prospects. That generates more repeat business and more referrals.
We work with you to create marketing your firm can take to the bank. So why wait to start getting more business? Let's talk.
Reach More Customers
Marketing your company doesn't have to be a nightmare. ClearPivot has helped B2B leaders grow their client lists for over a decade. Book a free 30-minute call with our teammate Ryan Wright, and get actionable insights that could change your company forever, even if we never work together.