It's a GREAT time to be a SaaS company. But in some ways, it's also a super frustrating time to be in software. That's because it takes more to dazzle today's consumers than cutting-edge technology and flashy UI. Users today are pretty demanding.
Now that your team has put millions of dollars (and probably hours — or at least it feels that way!) into developing your SaaS product, a clean, targeted marketing strategy is critical to get your product off the ground or if you've been on the market for a bit, take it to the next level.
At the end of the day, your SaaS company keeps the lights on with USERS. Put simply, effective marketing = more paid users = a happier you!
But how do you get more users? Customers today have a world of information at their fingertips. They are bombarded by messages, and they don't know who to trust or choose. Without the right message and positioning, and the right channels to reach your potential users, it's a lot of hoping and crossing your fingers.
It doesn't have to be that way!
With the right demand generation partner, your message will resonate, your SaaS company will stand out, and ultimately, you'll gain more users.
Sounds good, right?
The old school notion of a team of sales reps making cold calls is just that...old school. Forget chasing after potential users and hoping they are convinced to sign up. When you use demand generation to promote your SaaS products and services, prospects come to you.
Why is
demand generation

smart for my B2B SaaS company?

Consumers today are sitting high and pretty. They have the money to spend, but they want potential vendors to EARN that money. In other words, they want to be wooed. And wowed. Really! All kidding aside, your potential users are probably looking for exactly the end result you can deliver.

All you have to do is reach them. Provide value. And build trust. So that they are SURE you are the right option for them.

That's what it means to woo your future users. Maybe you're a verticalized SaaS company that needs to strut your stuff for users in your specific industry. Or maybe you're a horizontal SaaS provider who can provide value to the right type of person in many different companies.

Demand generation helps you reach potential users, answer their questions, and make their lives easier. So much so, that they know your actual product must be AMAZING if you are so helpful to them before they ever give you their credit card number. If you're this helpful now, imagine how helpful you'll be once they're paying you!

Demand generation uses a strategic methodology to attract, convert, close, and delight your users. In other words, it takes a formal process to increase your users. We'll talk about that in more detail in just a bit.
Why is ClearPivot the best choice to market my SaaS product?
Here at ClearPivot, we live and breathe demand generation. We know that's probably not the most exciting thing for you. But it's definitely exciting for us. We are constantly on top of the latest trends, tactics, and tools that get results.
Our results affirm our passion for demand generation. We are a Hubspot Certified Platinum Agency partner. That means we demand generation results and demonstrate demand generation expertise at the highest level. In other words, it means we know our stuff.
Our Team
The ClearPivot team is comprised of demand gen experts from across the country. We have deep-rooted experience working with SaaS companies, and continuously refine our methodology to deliver the fastest, most effective path to results. While we're always thinking of the long term, that means we will also be focused on getting you more users, now.
We know that any agency can gain superficial knowledge on a subject. We don't want to be "any" agency. We go way further, aiming for a high level of expertise to connect the dots and better reach your users.
Whether your SaaS product or service is targeted to a specific vertical or geared toward everyone, we dive deep into your company, your product, your industry, and your customers to soak up every bit of available knowledge.
This is how we'll help you increase users and revenue.
We promised more detail on how we use demand gen to get results for your SaaS company. Now, let's walk through our demand generation methodology for SaaS companies:
Let's Talk.
Book a meeting with us.
Prefer Email?
1. We'll bring more potential users to your website.
As a tech company, you get the need for a smooth, user-friendly website. But successfully generating sales using inbound requires strong UI and a site that's built to convert.
Remember, you're battling a "sea of same." We'll help you build an effective website that is optimized around phrases and terms your future users are typing in when they have a problem or question.
Then once they land on your site, we get down to the nitty-gritty of effective marketing to knock visitors' socks off.
2. We'll position you as industry leaders, answer questions and overcome objections through content marketing
We are all digesting copious amounts of content every day. And because we are flooded with content, we are more discerning about how we prioritize content (and spend our time).
Blog posts, landing pages, videos, eBooks, white papers, infographics...there are seemingly endless possibilities. We'll craft content that people actually WANT and READ so that they are much more likely to become a paid user.
Your content answers questions and fulfills the needs your future users are typing into Google. (HINT: A strong topic cluster and keyword strategy is the foundation for attracting Google search traffic to your content.)
We write content that A) Makes you look like the experts you are, and B) Is actually centered around information and topics people WANT to read. The ClearPivot team digs deep into your company, industry, and customers to learn what makes them tick, what makes you great, and what's going to get people to sign up for your SaaS product or service.
What Our Clients Are Saying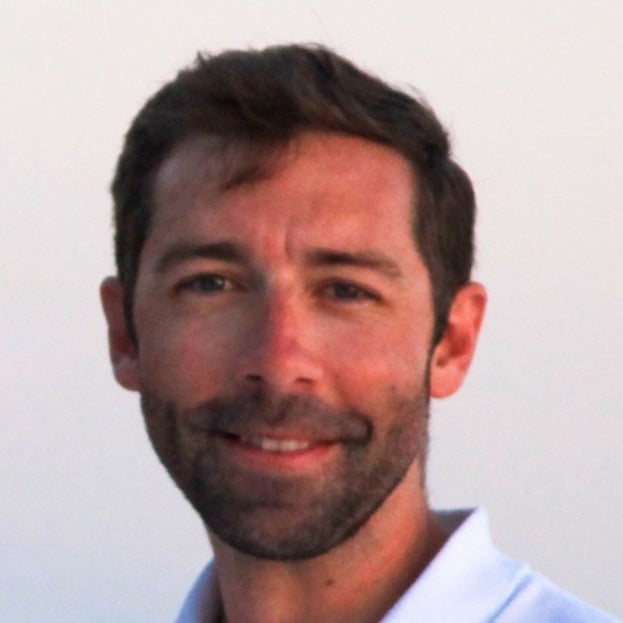 Our project consisted of two major initiatives: a site redesign and reworking our site's navigation in a manner which allows users to quickly find the content they're looking for. Alone each component of this project was enough to give lesser HubSpot Partners difficulty, but ClearPivot was able to accomplish both initiatives with amazing results. ClearPivot worked closely with my team to ensure our goals were clearly set and outlined exactly what steps we needed to take to achieve these goals. In the end, we have a beautiful site more consistent with our company branding and, more importantly, a site which keeps visitors engaged and coming back to our site.
Brian Brown
Vice President Marketing
Accu-Tech
3. We'll go a step further to attract and nurture new users with landing pages and free resources.
What happens after someone visits your site and reads a blog or watches a video? Well, with a strong inbound strategy, we make sure they come back!
Landing pages are bridges to premium content that takes a deeper dive than what you'll find in a blog post or short video. This is where we REALLY get down to blowing future users away with how much you understand them and provide so much value.
The catch?
To access this free, amazing content, they need to provide their email address. By doing this, someone who visits your site and takes advantage of your rock star content is guaranteed to have some future communication.
They get your great content. You get the ability to further communicate.
Pretty good tradeoff, right?
4. We'll make potential users fall in love with you and your product with email marketing.
Consumers today are pretty savvy about what they let into their inboxes. They want value. Don't deliver it, and you're at the peril of the almighty "unsubscribe" click.
Once you capture an email address through a landing page or basic signup, it's time to reward the trust of your future users by giving them even more value. New, relevant blog posts, offers for more free, premium content, and other super helpful information is sent via email.
Maybe we'll send an invite to test out your SaaS product or service free of charge, learn more about what it does, or attend a webinar that addresses some common pain points facing people in their industry or role. There are seemingly limitless possibilities. And when you focus first on providing value, it's hard to go wrong.
Email isn't just useful for prospects, it is also a powerful tool to nurture your current customers. That means we'll not only help you earn new customers, we'll help you keep the customers you already have (and even upsell them!).
And if their socks aren't already knocked off, they will be soon. We'll help you provide so much incredible value and help, they wouldn't think of choosing anyone but your SaaS company to help them achieve their goals.
5. We'll carefully craft online ads to get the right information in front of the right people.
It's pay to play today. Organic social reach is anemic (and getting worse all the time). But throwing money at ads without a clear strategy (and super skills) is just like...well...throwing money away.
We'll create refined, targeted ads that reach your future users where they're spending time. Google (of course), Facebook, Twitter, LinkedIn….if your users are there, you will be too. When crafted strategically, ads deliver terrific ROI.
Reach Your Marketing Goals
Let's talk about how our team can use inbound marketing services to grow your users and increase revenue for your SaaS company. Book a free 30-minute call with our teammate Ryan Wright, and get actionable insights that could change your company forever, even if we never work together.