The more you know about your prospect, the more likely you are to get the sale. You need to understand their needs, build a relationship, share the information they need to know, and gain their trust. Correctly knowing your prospect increases your sales leads, decreases your sales cycle, and increases your closing rate.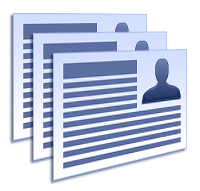 We segment your total audience into categories based on their demographics, geography and specific needs. We call these target personas: breakdowns of your ideal target in each market segment that allows you to align your sales process with their:
Demographics
Personality
Specific pain points in their business and/or personal life
Their "watering holes" where they research, learn new information and interact with others
Common questions and concerns when considering new products and services
The needs and wants they have for their business or personal life
The way they spend their time
What motivates them
What marketing content will be most effective in engaging and delighting them
For instance, if your ideal buyer is a director of human resources at a company in the engineering industry, you need to know, among many other things, the following:
What search queries they're most likely to use to find solutions to their business problems and pain points that you can address
What calls-to-action would appeal most to them: downloadable information, webinars, interactive calculators, etc.
What marketing content would nurture them from their initial contact all the way down to the final sale
Allow you to build a relationship with them and increase conversion rates
Let's Talk.
Book a meeting with us.
Prefer Email?
What Our Clients Are Saying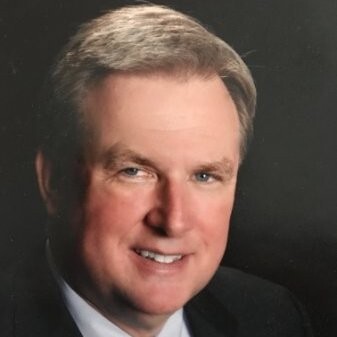 We've been using ClearPivot and HubSpot for inbound marketing for more than a year, and they've gotten results! Previously, 76 percent of our referrals came from third party online referral sources. Now, that number has declined to only about 50 percent, and we're getting the difference and MORE through direct traffic and links in customized marketing products created by ClearPivot. And there you have it: they do what they say!
Steve Vinson
Senior Vice President For Communications
Magnolia Manor
Target personas work because they allow your business to focus on the core prospects areas that are the most valuable to your sales team.
Our target persona deliverables are based on in-depth target market research and are filled with tangible and actionable insights for you to be able to apply immediately in your marketing and sales endeavors. These deliverables will give you the informed foundation you need to optimize your marketing and sales to see an increased amount of leads among your target audience, to be able to focus on the groups of people who are most likely to close, and to have a higher level of closed sales.
Contact us today to start on the path to transforming the marketing and sales process for your company.
Get to Know Your Market Audience
Marketing to your specific customer doesn't have to be a nightmare. ClearPivot has helped marketing leaders grow their audience personas for over a decade. Book a free 30-minute call with our teammate Ryan Wright, and get actionable insights that could change your community forever, even if we never work together.