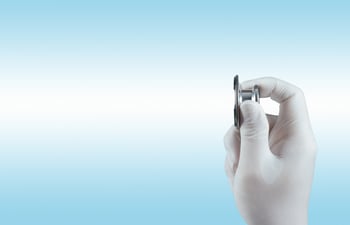 Over the last decade, the power dynamics of buyers and sellers has changed. Thanks to the internet, buyers now have all the control.
They want information that will help them find a solution to a problem, goal or challenge that needs to be met. This information needs to be convenient for them, where they want to get it, and in what form they want it. They will self-educate on solutions for their problems or goals, and only then decide if and when they buy a certain product or service to help them.
The same applies goes for medical device sales. You know the traditional playbook: you hire out a fleet of sales reps and assign them territories. These reps make the rounds, visit medical practices, attend surgeries, stand at trade show booths, and so on. They try to build relationships with medical clinic prospects, hospital prospects, and distributor prospects via in-person sales calls, etc.
But what about your prospects' relationship with your company itself? After all, sales reps can (and do) leave, taking their strong relationships with them. Of course, they probably signed a non-compete agreement, but that doesn't really help you because the replacement rep you hire also has signed a non-compete and has to start building relationships from scratch.
Building Strong Prospect Relationships with ClearPivot's Inbound Marketing Services
What if you already had a strong relationship with your prospects before a salesperson even contacted them? What if your prospects already knew that your products get the job done, that your track record is solid, that your devices are the best on the market? What if your prospects were already finished with 70% of their decision-making before their first conversation with you?
Finally, what if a prospect themselves asked a sales rep to come on by for a presentation, rather than always the other way around?
If you could attract the ideal prospect to you without ever requiring a rep to make a sales call, without ever having a rep stop by an office. Your prospect calls YOU.
That's the magic of using inbound marketing to market your medical device products: prospects come to you.
Why Inbound Marketing?
As mentioned above, modern buyers have all the power nowadays – not your sales reps.
In addition, we all know that many medical devices are highly complex and sensitive technological devices, costing hundreds of thousands of dollars. Every single purchase is a huge fixed capital investment. Any owner of a medical clinic, hospital executive, etc. is going to think long and hard about whether to purchase a new MRI machine, heart-lung bypass machine, surgical robot, or laser machine, and consider all the aspects of such a purchase.
In other words, the decision to buy a medical device – and the decision of which manufacturer to buy from – is a long one. It can be months or even years, depending on the device and the buyer.
In a nutshell: your prospects are going to think about that decision over a long period of time: it is a considered purchase:
What are the typical patient outcomes?
What are the device specs, track record, and warranties? Are there any add-on costs beyond the list price?
What makes the newest iteration of a particular device meaningfully different from the previous generation?
What maintenance needs will the device have? What do the maintenance plans look like and who provides them?
What type of depreciation and amortization can they expect?
What about breakdowns? How fast can a temporary or permanent replacement become available?
When you engage in strategic inbound marketing, you'll be giving prospects the answers they want and need over time. Over that time they'll start to trust your knowledge and manufacturing expertise. They'll know they can count on you and your device to optimally perform for their patients and their healthcare facility.
This means that when they're ready to buy, they'll buy from you.
Here are 35 statistics that prove the effectiveness and ROI of inbound marketing.
ClearPivot's Strategic Medical Device Inbound Marketing Services
Here's a short overview of our team's inbound methodology, divided into six sections, detailing how and why they work.
1. We'll Attract Visitors to Your Website
How old is your website? If it's more than three or four years old, it is probably time to update. As much as we'd like not to have to update our own website every handful of years, it has become a necessity today – for several reasons:
You need to ensure it's as up-to-date on modern user interface expectations as possible.
Your site must have the latest in security as your prospects and customers understandably are nervous about identity theft.
Most importantly: your website must make it as easy as possible for prospects to find you and, once they arrive, quickly find and be able to digest the information they seek.
We help prospects find you by building your site's structure around the subject matter areas that correspond to the topic phrases your prospects use when they search the web for answers to the questions and concerns.
Once they arrive, we ensure that your website enthralls your visitors with intuitive navigation, action-oriented copy, blog posts that answer their questions, and strong calls to action.
Let's Talk.
Book a meeting with us.
Prefer Email?
What Our Clients Are Saying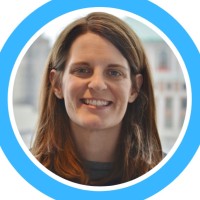 As someone who has spent years both working in agencies and on the corporate side, I truly appreciate an agency that delivers. ClearPivot delivers. They are a pleasure to work with, and have exceptional inbound knowledge, skills and experience. Chris Strom is both an inbound expert, and a leader who understands how to work effectively with clients. Ryan Wright treats clients how they want to be treated, doesn't play games (and we vetted several "top tier" HS agencies before settling on CP -- they ALL play games, and it was insulting how little they did to try and understand our business) and takes the time to truly understand your business and your customers. And finally, Monica Evans is a ROCKSTAR, who will quickly become your most valued resource. You can't go wrong by choosing ClearPivot as your HubSpot partner agency. They are truly the cream of the crop.
Diana Mitchell
Director of Digital Strategy
Interim HealthCare
2. We'll Prove Your Expertise and Answer Their Concerns Via Content Publishing
Content is the fuel that powers all modern marketing: blog posts, landing pages, videos, eBooks, industry reports, white papers, infographics, interactive content, and so on. This content brings in visitors from Google and gives them the answers to the questions that they're searching on. (A strong topic cluster and keyword strategy is the foundation for attracting Google search traffic to your content.) The content we produce for you will showcase your expertise as well as your understanding of your target market's particular concerns.
We will know what keywords to use as well as the questions and concerns your perfect prospects have because we will research your current best customers to learn what they searched for when they became your customer.
We will then create target personas that describe three to four different ideal prospects. These target personas will guide all the content that we produce: their needs, their goals, their challenges, their dreams, their budget, even their demographics, and career level/job title.
3. Landing Pages: Grow Your Email List by Providing Free Resources
Once visitors arrive at your medical device company's website, you want to ensure that they return – or that you can at least continue to provide them with impactful information.
This is where landing pages come in: these are pages on your website that offer your site's visitors a free report, ebook, infographic, or other valuable documents that goes into deeper depth about a question, concern, solution, or issue of interest to your target audience. Website visitors can receive the freebie only if they provide you with their email address.
We'll entice them to fill out the form and click send — then our inbound marketing tools automatically send them the freebie. They get a tangible leave-behind from their visit to your site, and you grow your email list through their form submissions.
4. We'll Continue Nurturing Your Prospects Via Email Marketing
Now that you have your prospects' email address, we will send them links to new blog posts, offers for free information, and other relevant items. If they are further along in your marketing funnel (middle or bottom), we'll also send them offers of a no-obligation demonstration of your medical device, and an invitation to an in-person or online seminar that describes the device's benefits in more detail.
Email marketing allows us to help you build a relationship with your prospects. Not only do they start to see how your offerings will help their practice or hospital, but they also start to realize how much you care about providing them with the best in service and product. Their trust in you will grow and when they're ready to buy, they come to you.
5. We'll Use the Power of Online Advertising to Ensure Your Target Market Sees Your Information
Organic reach, particularly on social media, isn't what it used to be. Search platforms and social media channels practically force you to pay for visibility.
That's why we will create ads aimed specifically at your target audience for the different social channels as well as for Google and other search engines that will attract their attention – and a click on the ads' CTAs – resulting in a terrific return on your media spend investment.
ClearPivot KNOWS Your Target Market
We are a HubSpot-certified platinum-tier marketing agency and we are experts in the inbound marketing methodology.
What's more, we have extensive experience working with your target market: physicians, surgeons, nurses, and medical office staff. We know their concerns, questions, goals, and challenges.
This insider knowledge coupled with our 10-year history of executing digital marketing campaigns means that we will help you attract highly targeted prospects to you, move them along their buyer's journey, and turn them into the type of customers that will stay with you long-term.
Reach Your Dream Customers
Marketing to your target market doesn't have to be a nightmare. ClearPivot has helped sMedical Device leaders grow their customer base for over a decade. Book a free 30-minute call with our teammate Ryan Wright, and get actionable insights that could change your company forever, even if we never work together.