The ability to automate certain aspects of your marketing plan is a game-changer for companies. Automation brings consistency and eliminates the need to do every little thing by hand. Nothing – no prospect, lead or existing customer – is overlooked. But marketing automation implementation is not a plug-and-play process.
Setting up processes and workflows to automatically execute certain types of marketing activities saves time and helps avoid human error. It frees your team from the tedious administrative side of marketing to focus on strategy and tactics to attract new interest and build stronger relationships with prospects at every stage of the buying journey. Some of these tactics will be things you can automate for execution. Three very high-impact use cases for marketing automation include:
Let's Talk.
Book a meeting with us.
Prefer Email?
1: Lead Nurturing Campaigns
Automation supports both personalization and segmentation that enables targeted marketing. For example, you can create email drip campaigns that nurture leads by sending an automated sequence of messages to a specific prospect (or group of prospects) based on who they are or a specific interest they have shown. Depending on campaign goals and content, these messages may be sent weekly or at some other interval.
These campaigns always have an ultimate goal (your call to action), typically something like booking an appointment, subscribing or registering for something, downloading an ebook, etc. As individual recipients respond, the system can even automatically remove them so they do not receive further messages.
Marketing automation is infinitely versatile, but useful only when it is custom-tailored for each user. (That's you and your team.) It has to be set up exactly right in order to function efficiently and drive the results you expect. It has to be exactly aligned with your company's marketing goals and specific campaigns. It has to integrate seamlessly with your CRM system, to draw data as needed and return data needed for marketing analysis.
2: Eliminating Human Error in Business Processes
One of the biggest challenges every company faces is human error. In marketing, that can directly translate to lost prospects and lost sales. Did you see that lead that came in yesterday? If the answer is no, the opportunity to follow-up in a timely manner is gone. Automation also prevents clerical errors that lead to incorrect (and unusable) contact information or missing vital details that someone forgot to enter.
This system works based on branching logic – if this, then that. If the recipient clicks to book a meeting, then they are automatically sent to a scheduling form or, perhaps, routed to a sales person. If the recipient clicks to download an e-book, then the download is supplied to them and the system moves them into a new recipient workflow for follow-up. Every campaign or other marketing activity is automated in a different way depending on the target audience and goal(s). The more logic branches involved, the more intricate marketing automation implementation becomes.
Some companies like to use direct mail for certain campaigns. We can set up your system to automatically integrate direct mail and email, so that one week recipients get a postcard, the next week they get a personalized email, and so on.
What Our Clients Are Saying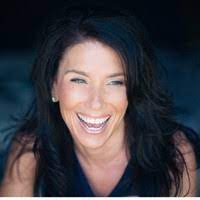 ClearPivot has become our true right hand. We hired them to help us with onboarding us to HubSpot and integrating it with our sales CRM. Our point person Monica has been an invaluable resource to not only making this happen but with all things marketing. Our systems our complicated and she has never missed a beat. We couldn't do it without her/ClearPivot. We have already started seeing the fruits of our labor and look forward to continuing the relationship for many years to come.
Amy Gavartin
Keystone Senior
3: Data Cleaning and Custom Lead Scoring
We can also integrate internal tasks for the sales team such as assigning and scheduling sales calls. This can be a huge boon to help busy sales teams. Here at ClearPivot, we also use our system to perform automated data cleaning tasks such as data updates and transfers and changing properties as needed. For example, if we obtain a new contact via phone, that information is assigned to a specific team member and follow-up tasks are assigned. If the new contact comes via a meeting or via an online form, the system treats each of these differently, according to our customized set-up "instructions."
Another example: 5 leads came in today. That sounds great, but just one was highly-engaged with the website, while the others were lukewarm. Thanks to automation, no one has to waste time manually trolling all five visitors' browsing to determine if any, and who, should receive follow-up and how quickly. The internal system automatically alerts the sales team to the one hot lead. We can set up alerts like this based on any criteria. Not only will your team save time, they can impress top prospects and leads with faster response.
Teamwork is more efficient because everyone has access to accurate, up-to-date data without having to manually do any data entry.
Automation is critical for marketing success. Today's business environment is fast-paced, highly personalized, and constantly changing. Knowing how automation can benefit your marketing program and how to effectively put it to work efficiently takes in-depth expertise. Implementation is time-consuming and, as we noted, exacting.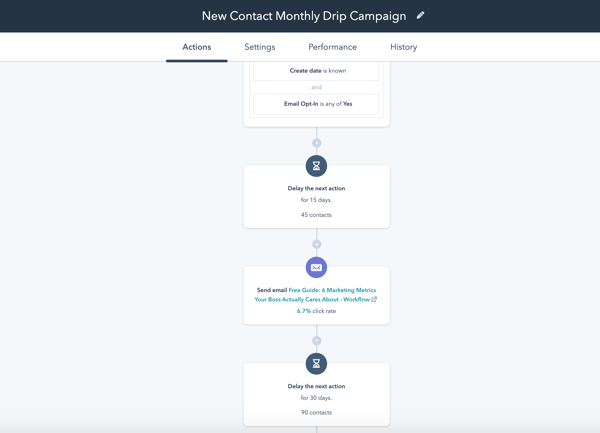 ClearPivot's Marketing Automation Implementation Services
When you team up with ClearPivot, our experts will:
Provide advice and recommendations on the overall value of marketing automation – precisely how your business can use it to support marketing execution and gain internal efficiencies. We know how important it is to get maximum return on your investment.
Work with you to plan out customized implementation — which aspects of marketing automation will be most valuable for your company and which you can skip because they aren't relevant or won't be particularly useful. (Marketing automation may be versatile, but not every marketer needs every single capability.)
Perform technical implementation setup and train key company staff on using the system. If set-up isn't right, even tiny mistakes will be magnified exponentially as they affect large volumes of data and contacts. You could wind up inadvertently spamming all of your contacts with pointless messages or accidentally omitting vital contacts if the underlying configuration has the wrong settings.
Proper marketing automation implementation brings serious business advantages, whereas the consequences of mistakes can be deadly. As we said, you can't afford to leave anything to chance.
Automate Your Marketing Processes
Marketing automation doesn't have to be a nightmare. ClearPivot has helped marketing leaders automate their processes and grow their audiences for over a decade. Book a free 30-minute call with our teammate Ryan Wright, and get actionable insights that could change your marketing process forever, even if we never work together.