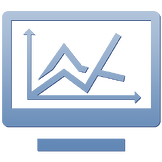 An inbound marketing retainer package from ClearPivot is a comprehensive offering that includes inbound marketing analysis, strategy, and planning, including:
Publishing calendar production and implementation
Blog post or web page copywriting and production
Landing page copywriting and production
Social media publishing
Email campaign production
Premium content production - e-books, premium graphics, whitepapers, downloadable collateral, and other content types
Monthly reporting on marketing performance metrics
Regularly-scheduled meetings to review and discuss changing goals and progress
A dedicated project manager
Who's a good fit for ClearPivot's inbound marketing retainers?
Companies with mid- to long-term sales cycles whose prospects need to consume a large amount of content in their buying process
Companies who have traditionally focused on direct mail or other traditional channels and are interested in shifting their focus to online channels with a higher growth rate.
Companies who are willing to invest financially in the long-term future of the company
Companies who seek to nurture and expand relationships with existing customers in addition to new customer acquisition.
Companies who want to treat their web properties as a measurable asset, turning web properties into tangible investments with measurable returns.
Who's not a good fit?
Companies who need immediate results and can't wait the time needed for long-term content authority accumulation. These companies would be better suited for one of ClearPivot's PPC management retainers.
Companies lacking sufficient budget to allocate to the large amount of content production needed to build up and sustain long-term authority in their marketplace (typically $3K/month or more)
Companies who lack a disciplined and scalable sales process in order to qualify and close the leads generated by inbound marketing.
Companies whose business is tanking and are looking for a "Hail Mary" to save them from their death throes. Sometimes a ship is just too far sunk.
Companies that sign up for ClearPivot's inbound marketing retainers are able to obtain positive and sustainable ROI and track measurable returns from their marketing that pay off dividends consistently month after month. ClearPivot implements high-end content and emerging inbound marketing technology that help drive marketing strategy, content production, traffic generation, and conversion optimization - which translates into results.
Contact ClearPivot today to see if an inbound marketing retainer is right for your company.