Too many companies now think email is "old school" when it comes to marketing – been there, done that. So they have allowed email to dwindle within their marketing plan, taking a back seat to social media and other buzzier tactics. So dangerous! The fact is, email has never lost its luster, and because of that it is seeing a resurgence of interest among marketers.
Consider how these statistics might transform your marketing results:
Email delivers a potential ROI as high as 4400%
More than 90% of Americans over the age of 15 use email (even within the "smallest" age group, 65+, the average is 85.5%)
99% of users say they check their email every day, and more than half say checking their email is the first thing they do online (move over, social media!)
Email is a must-have for B2B as well as B2C marketers. It is versatile, affordable, easily reaches mobile as well as desktop users, and it works. It works to nurture leads and lead them forward on their buying journey. It works to build repeat sales and customer loyalty. It even works to re-engage former prospects and customers with whom you have lost touch.
Ah, but there is more to email success than hitting "send"
However, designing successful email campaigns and content takes skill and experience. When you team up with ClearPivot to handle your email marketing, we have you covered in two crucial ways:
Customer-facing implementation
Email makes it easy to stay in touch from the moment a visitor converts into a lead, providing you with their email address. You can nurture these leads and also strengthen relationships with existing customers, sending emails to individual recipients or targeted groups (segments of your contact base). You can also create drip campaigns – a series of auto-triggered messages aimed at specific recipients based on demographics or areas of interest.
Emails that work are always personally tailored to recipients. And each one always includes a compelling call to action (CTA): another opportunity to download content that furthers their decision making, take advantage of a special offer, subscribe or register for something, etc. Every email reinforces your brand and the value of your products or services.
Our ClearPivot team uses a four-step process to help you attain email success:
Planning specific campaigns. We'll help you choose the right topics and messaging, with compelling copywriting, graphic design, and that all-important call to action.
Targeting the audience. List segmentation is critical for email success. We'll help you identify and categorize contact properties in your CRM or email database so you can easily filter your contact list to choose precisely the recipients you want to receive each email. Valuable properties can include demographic details as well as industry, job title, interest areas and so on – whatever is relevant to your business, prospects and customers.
Sending the emails. Automating your email marketing ensures consistency and accuracy. It saves time and money you can spend on other aspects of your marketing, and eliminates mistakes and delays caused by human error.
Analyzing results. Tracking and evaluating results of each campaign provides insight for continuous improvement of your email marketing program.
Let's Talk.
Book a meeting with us.
Prefer Email?
What Our Clients Are Saying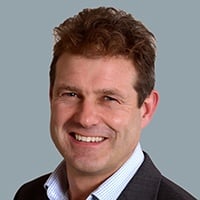 We've been working with ClearPivot for sometime now and they have consistently been responsive and provided value added insight on projects.
Simon Knowles
Chief Marketing Officer
Maine Point
Back-end set-up and management
No email campaign or content will do its job unless it's directed at the right audience, at the right time. So, creativity aside, it takes high-quality housekeeping to ensure peak performance of your email program. An email list that has grown over-large and out-of-date is useless. Maintaining list "hygiene" takes technical skill, more reasons to rely on our ClearPivot team. We'll help you:
Identify the leads/contacts most likely to respond to each email marketing project
Avoid wasting time and money on misdirected campaigns
Set up the proper technical implementation such as DKIM authentication and SMTP server reputation management to ensure high deliverability rates and keep you out of spam filters
Maximize campaign ROI
Ready to watch your business take off, thanks to email? Contact us today to discuss how ClearPivot can help strengthen and streamline your email marketing so it delivers more conversions, more repeat sales, more loyal customers, and greater marketing ROI.
Make Your Emails Convert
Email marketing doesn't have to be a nightmare. ClearPivot has helped marketing leaders improve their email campaigns for over a decade. Book a free 30-minute call with our teammate Ryan Wright, and get actionable insights that could change your emails forever, even if we never work together.