CRM Administration
HAVE CRM SUCCESS
Customer relationship management (CRM) software functions as the beating heart of any B2B company. It is core to all of your sales and marketing activities. You undoubtedly chose your CRM carefully, whether you decided to use HubSpot, Salesforce, or some other CRM platform. You've now implemented the system, perhaps calling on our ClearPivot team to make sure this process is done correctly.
But who's administering your CRM system now, to make sure you're getting maximum value from the software – the efficiencies and results you need to grow your business?
There are many moving parts to your CRM, and they all have to function in sync. Like the proverbial well-oiled machine. Those components typically include:
Contacts
Companies/clients
Deals in progress – something that typically takes extended time for B2B sales in particular, requiring deep data and detailed notes to effectively track history so nothing slips through the cracks
Current customers and prospects you can track individually but also by the technologies they're using, including offline channels
Your CRM must also have the horsepower to keep up with your evolving company and marketing activities. Without ongoing administrative effort and management, you'll lose that vital horsepower as configuration details go stale. Or if your sales and marketing teams take shortcuts.
Most companies don't use their CRM to its full potential
The potential value of CRM software is literally life-changing for a business. But not if you don't make the most of its capabilities. Our ClearPivot team has identified three common reasons why companies fail to get the most from their CRM:
1. Data input is sloppy or inconsistent
Busy salespeople don't always take the time to enter all the data they have about a particular contact, leaving gaps that could be costly later on. Conversely, incoming data may be wrong — someone filled out the online form hurriedly and made mistakes, or they left fields blank. Whatever the cause, the data in your CRM is inaccurate. This can cause embarrassing problems later on if the system auto-populates fields with the wrong information such as during email marketing, landing page downloads, and chat conversations
2. Staffing changes redirect sales emphasis
You set up your CRM using data fields, etc. dictated by existing sales and marketing leadership. But people come and go. The next leader(s) had a different direction or priorities in mind. New fields were added so the team could track different data. Over time, the size of your database keeps mushrooming, but it's clogged with outdated or unused fields. It is now so convoluted and overwhelming (and non-strategic) that its value is lost.
3. Lack of user expertise
When people don't feel comfortable with software, they don't use it. Inadequate initial training also leaves users unaware of all the system's capabilities, so they routinely miss opportunities to work smarter and faster because they just don't know any better. This is a colossal waste of money and people power. The ability to dig deeper, fully using dashboards, analytics, etc. can bring untold benefits to sales teams and the results they achieve.
The longer these problems persist, the more your company is losing critical competitive insight and advantages. Ongoing professional systems management eliminates this ugly risk.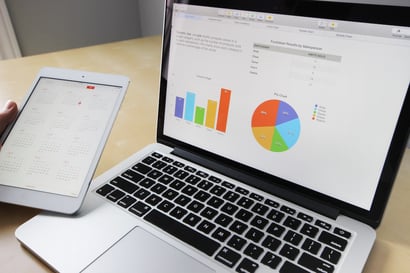 ClearPivot CRM Administration
Many companies find it is more efficient and effective to hire our ClearPivot team to perform ongoing CRM administration rather than hiring or assigning internal personnel. These ClearPivot services include:
Audit of current usage, looking for weak spots, gaps, inaccuracies, etc. as well as how sales and marketing staff are using the CRM. Based on what we learn, we make recommendations that will help you achieve maximum benefits and efficiencies.
Implementation of new, customized workflow processes as needed. We work with you to map out ideal customer workflows, planning initial CRM design and setup to match that — adding new properties, deleting outdated and unused properties, and so on. We also redefine or rewrite standard operating procedures (SOPs) for using the CRM, so they align with these updates.
Initial key staff training that explains any changes that have been made.
Ongoing training and coaching aimed at ensuring consistent accountability and performance. This is crucial because if users aren't following SOPs or are undisciplined about using the system, its value is lost.
Continuous process improvement. CRM processes should be iterative, modified as needed to meet evolving user or company requirements. That often requires related updating of CRM objects and properties.
Work with the marketing team to use the CRM most effectively for reporting, list segmentation, and planning/managing marketing campaigns.
Systems integration. To streamline CRM usage, we are often called on to integrate and implement other internal systems – HubSpot to Salesforce or NetSuite, Salesforce to custom software applications, and so on.
With ClearPivot CRM administration services, you can be confident your CRM platform is properly and comprehensively set up to serve your team and goals and that it will continue to serve you well as your business moves forward.
Schedule a Consultation
Let's Talk.