Magnolia Manor offers nonprofit senior living on nine campuses in Georgia. We have continually been impressed with the genuine passion and care with which Magnolia's staff approaches their work on a daily basis. We are proud of the relationship we've built with this inspiring nonprofit organization, and wanted to share the story of how we helped them to set a better marketing foundation, amplify their voice, and rescue and rebuild their website. The story is a fun one to tell, because we got to help a company we love to create a digital marketing foundation from the ground up, and see it contribute to continued growth, even in the face of a global pandemic.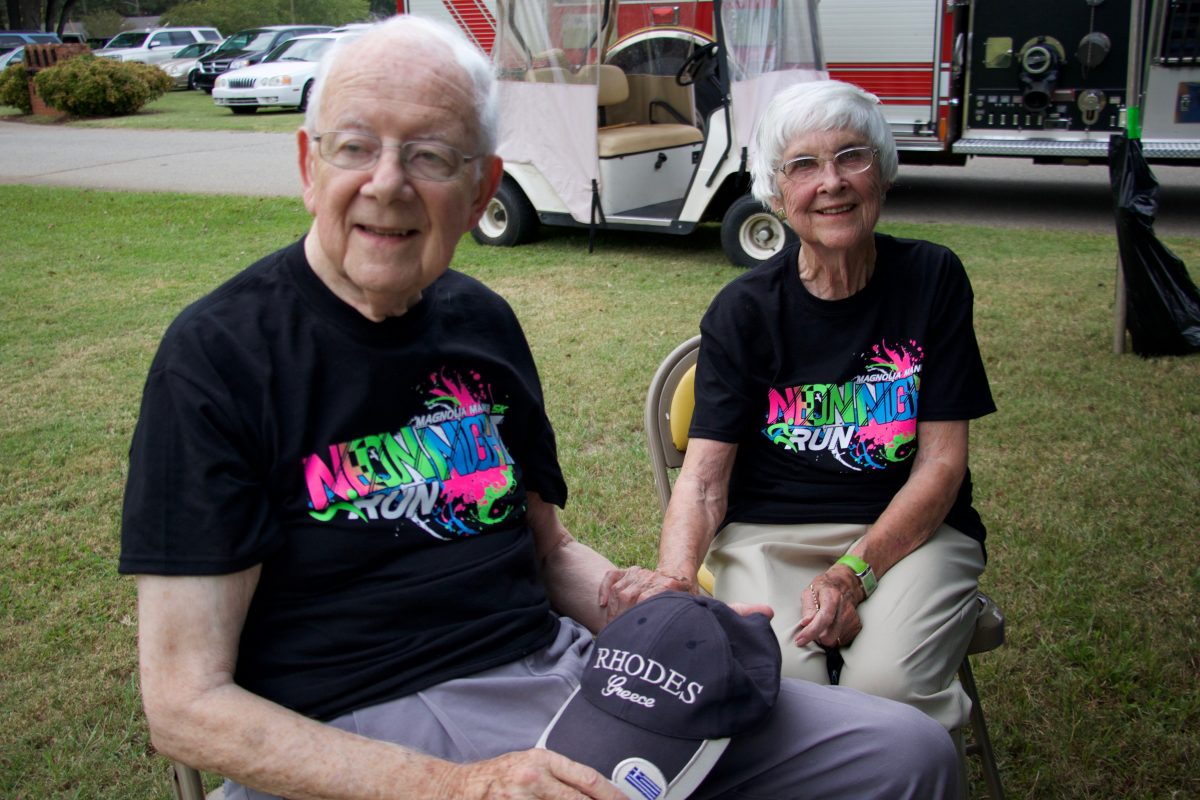 Setting a Marketing Foundation
When we met Magnolia Manor, they had a good start with a basic website that did its job as a "brochure" for the growing community of senior living facilities. The site provided information for seniors and families seeking affordable, caring, community living. However, it did not include some of the foundational digital marketing elements every company needs for successful lead generation, capture, nurturing and conversion. We worked within an existing WordPress website to build in the basics to get Magnolia Manor up and running to bring in leads online.
HubSpot Implementation
In order to put a basic marketing foundation in place, we implemented HubSpot Marketing Hub right away. At first, we started with just landing pages and the blog, so we could capture leads and track data. We also used HubSpot for marketing automation workflows and emails to respond to leads captured. This approach worked until their custom WordPress plugins were no longer supported by WordPress, and their website crashed in December 2018, which forced us to migrate the site to HubSpot. We go into more detail on that part of the project in the section below.
Salesforce - HubSpot Integration
The HubSpot implementation required an integration of Magnolia Manor's existing CRM, Salesforce, with HubSpot. Our integration team handled the transfer and sync of data seamlessly so no information on past leads and residents was lost, and new leads flowing in through the HubSpot marketing automation system were properly synced with Salesforce. With specific needs for residents, contacts, and donors, it was crucial to ensure proper integration logic and data mapping for Magnolia Manor's 20,000 contacts.
Lead Capture
During our first year with Magnolia Manor, we started by building in marketing and lead generation fundamentals and then amplifying communication to bring people in. This started with adding forms to the website in strategic places to help prospects get valuable information and book tours. One example of our lead capture strategy is an offer for the popular eBook, Senior Living Explained, which has brought in many new, highly-qualified leads that are ready to move forward.
To help Magnolia make the most of their new forms and marketing assets, we also implemented an automated email marketing strategy. With automated email, the client was able to respond to form submissions and enquiries with automatic messages, freeing up resources normally spent on manual responses, and even phone calls.
Amplifying Their Voice
Once the marketing foundation was in place and working to capture, organize and communicate with leads, it was time to implement initiatives like:
Content Marketing
SEO
Social Media
Paid Search
Paid Social
Together, these initiatives brought Magnolia Manor's marketing strategy to life and started bringing in significantly more traffic. Some aspects of amplifying the company's voice were consistent across the 9 campuses, while others were geographically specific. The main goal across all 5 areas of our strategy was to drive tours at each of their senior living campuses.
Content Marketing
ClearPivot had the pleasure of jump-starting Magnolia Manor's content marketing initiatives with a blog, featuring consistent publishing of articles on everything from how the local campuses are handling COVID-19 to interesting ways for seniors to stay in touch with loved ones. We also have a very active email program with a newsletter component as well as automated email workflows corresponding to each of the 9 campuses. Add to our consistent flow of blogs and emails a series of informative ebooks, like Affording Senior Living, and The Process of Moving to Senior Living, and you have the makings of a robust content marketing program.
SEO
Part of our work with Magnolia Manor involved a much-needed SEO audit. As part of this audit, we implemented a topic cluster and pillar content plan, which has now produced 7 pillar pages, adding to clusters at a steady, quarterly pace. As a result of our concerted efforts on SEO, Magnolia Manor has seen a continuous increase in organic traffic since 2018.
Social Media
Facebook has been the central channel of our social media work with Magnolia Manor. Our ClearPivot content team posts daily, and we link to social channels in every email. This constant attention to organic social media growth has led to continual increases in their Facebook follower count as well as website traffic from Facebook over the past 2 years. There is also a paid social media strategy in place, which we get to next.
Paid Social
Our paid social media efforts include an ongoing page likes campaign, rotating month-long ad campaigns, as well as multiple boosted posts per month on Facebook. These efforts amount to hundreds of website visits per month, and over 7,500 followers on Facebook alone.
Paid Search
Focused on senior living at seven of Magnolia Manor's locations, our paid search program has demonstrated positive ROAS from the very start. With an average of 1,000 site visits, and 20 tours per month scheduled through PPC, the paid search strategy has certainly paid off.
Rescuing and Rebuilding Their Website
When we started our work together, Magnolia Manor had a functioning website on WordPress. We boosted results with our first layer of work together, setting a marketing foundation with forms and automated emails. And, this worked … until it didn't. About a year into our working relationship, Magnolia Manor's WordPress website unfortunately crashed beyond repair. There were a lot of plug-ins and outdated customizations. When WordPress rolled out a major update, one of the core plugins was no longer compatible. The WordPress theme being used was dependent on the plugin, so the theme broke as well. And the whole tech stack was no longer supported by the original developers. The only choice left was to rebuild the client's entire website on a brand-new technical foundation.
Brand New HubSpot Website
Since we were already using HubSpot Marketing Hub in our work with Magnolia Manor, we decided to bring Magnolia Manor onto the HubSpot CMS, and designed an entirely new customer experience. The site now presents relevant information more clearly, leads visitors into signing up for an email list with a subtle corner pop-up and offers 7 different free guides for download - a lead generation magnet for both seniors and family members. Performance and page load speed has improved significantly, and we no longer have to worry about the site crashing or being hacked.
Highlighted Results
As a result of our work together, Magnolia Manor now has an updated, modern website that brings in qualified leads consistently month-over-month. We are humbled and proud to work with such a caring organization.
"When we began working with ClearPivot, all we knew was that traditional means of advertising were no longer giving us the ROI we expected and needed. The ClearPivot team was able to quantify with precision the cost for each new lead, and there were more new prospects than we ever expected. At first it seemed like magic as the leads poured in via new sources. Now I know it was pure science and expertise. Don't miss this opportunity or you will lose leads to your competitors!" — Steve Vincent, Senior Vice President of Communications, Magnolia Manor
Here are some highlights of the results we've seen from our ongoing marketing retainer in the last 2.5 years.
Traffic and Leads
400% increase in monthly website lead generation from February 2018 to July 2020

81% increase in website traffic from February 2018 to July 2020

184% increase in Facebook fans from February 2018 to July 2020

Significant Decrease in Reliance on Third-Party Websites
Magnolia Manor used to rely heavily on third-party lead generation websites to bring in residents. But the price per lead was very expensive, and Magnolia Manor felt that they relied too heavily on those websites, with 40% of their leads coming from those third-party websites. Now as a result of the significant increase in their own website lead generation, Magnolia now relies significantly less on third-party leads. This means more money per lead is kept, rather than spent on third-party commissions.
Conclusion
A proper marketing foundation, modern website, and successful lead generation strategies have helped transform Magnolia Manor's marketing efforts. Now, rather than simply having a website that acts as an online brochure, this senior living non-profit receives an influx of 100 sales-qualified leads per month through digital marketing best practices. We are proud to call Magnolia Manor one of our favorite clients and grateful we've been able to produce such outstanding results for a genuinely caring team.