A Website Transformation Case Study
Many companies struggle with building out an online presence that accurately conveys their unique value and attracts the right kinds of prospects to them. Our Texas office had the opportunity to work with a great Cosmetic Surgery practice in need of a better website. The practice's founder is a well-known surgeon in the San Antonio area, and has perfected her procedures and her presence online needed to reflect that. The office is the first practice to offer BodyTite, a non-invasive procedure for weight loss. Plastic surgery has become quite the saturated market, and standing out amongst the crowd online is key. So just how critical is a well designed and full-functioning website to the success of your business?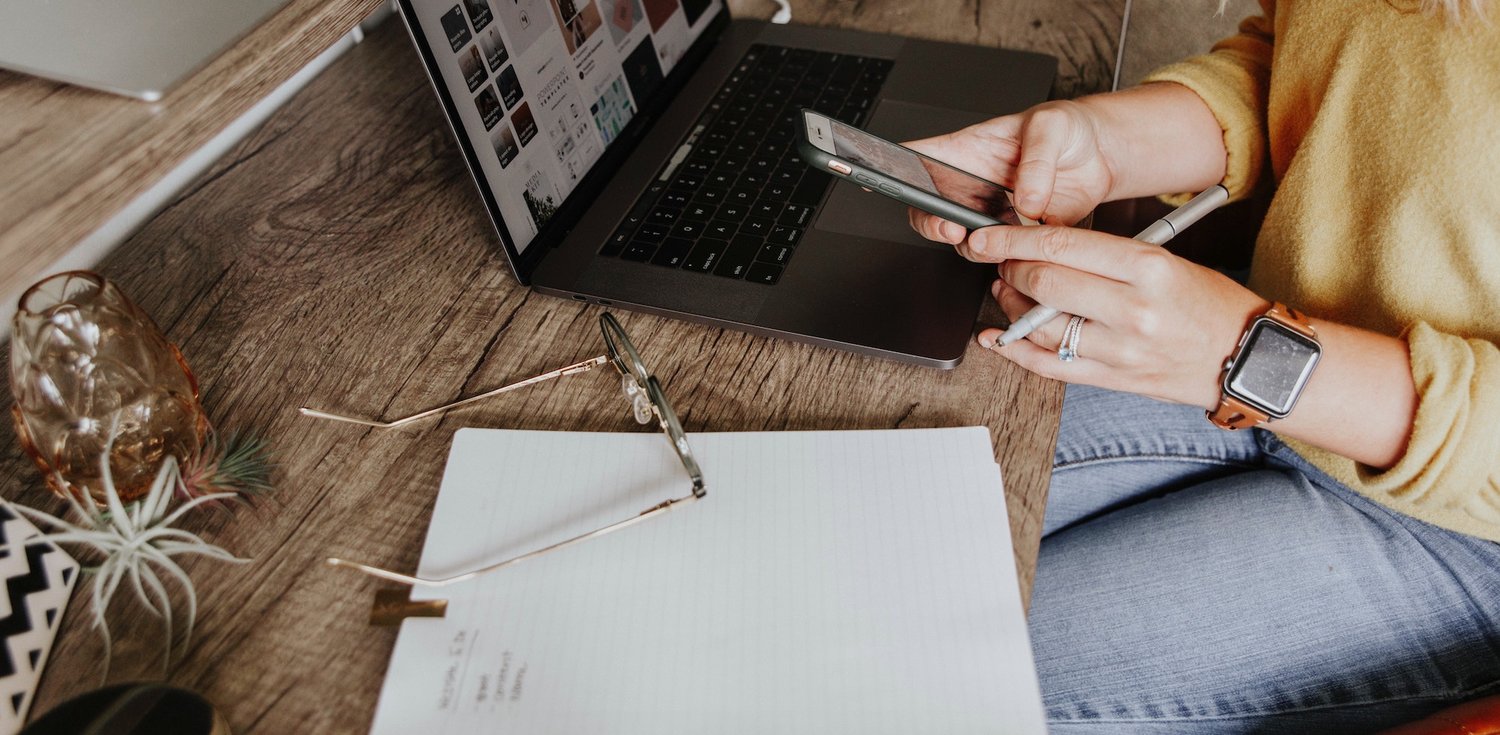 This case study is a perfect example of how we work with companies to completely reshape the direction of their digital content with compelling results! And it proved just how important the online connection is with potential patients in a cosmetic surgery context.
The Client
We had the pleasure of working with a full-service cosmetic enhancement clinic, offering solutions that aim to correct or enhance the entire body as well as the face. The practice offers the newest, most advanced procedures and techniques to cater to each individual's needs.
Not only do they offer surgical procedures, but they hire highly skilled aestheticians to provide MedSpa treatments. Their ultimate goal is to help their patients be their most confident selves. When your livelihood is based on making people look good, you had better be sure to make your website a reflection of that practice!
The Problem
Outdated Website
When we first started working with the client, they had severe issues with their website. In fact, Google was actually applying a manual penalty to their website! Additionally, website copy was duplicated on several pages, procedures were not highlighted properly, the layout was hard to use, and their before and after gallery wasn't even functioning correctly. And that just touches the surface. Though it was made with love, their website was in dire need of a facelift.
Lack of Content Strategy
With any fairly new company, building a brand for yourself can be time-consuming. The client needed a voice and a brand that reflected the aesthetic standards inside their clinic. Before ClearPivot was hired, they had no defined brand or voice, which made it difficult to have impactful content and design that resonated with their clients online. We helped to rewrite details on all their available procedures, and created a clear content strategy to grow their presence online by providing value to prospective patients and engaging SEO best practices to bring in organic leads.
New Procedures
This thriving Texas cosmetic surgery practice is always keeping up with the latest, modern procedures, and advancements in the MedSpa industry, which means they are continuously adding new services to their practice. Being the first to offer BodyTite, they needed a way to get the word out there, which can be a challenge when people have never yet heard of the brand or procedure.
The ClearPivot Solution
ClearPivot made the difference right from the start. Our team worked directly with the founding doctor to develop a well-thought-out marketing strategy that included a front-end code rewrite of the entire website, a redesign and UX enhancement, an SEO and PPC strategy, email marketing, and social media content and advertising.
The Website
At the start of the project, we worked directly with the team to understand who they are, how they differentiate themselves amongst their competitors, and to define their voice to ensure we create a website that reflects that. We then redesigned their website, which included a new navigation menu for easier user flow, and updated all the fonts and colors that mimicked the feel and tone of their brand that we defined. We then developed their website in HubSpot CMS, while ensuring we set up their HubSpot portal with HubSpot's modern content marketing tools, and implementation. Our implementation of HubSpot includes setting up not only the CMS and marketing tools, but also defining and structuring their sales process in a way that was effective for their practice, to ensure they would be consistently and systematically reaching out to their most qualified inbound leads. While we were developing the website in HubSpot, we worked directly with their lead surgeon to discuss all the services she offered, and rewrote every single page to ensure we were representing the brand in the most effective way.
SEO Strategy
SEO strategy has changed drastically over the last few years. Websites around the world have restructured their websites to abide by Google's search algorithms, which reward rich, detailed content that is organized well and easy to navigate. Any modern website must have an SEO strategy that consists of topic clusters. In a topic cluster SEO plan, a pillar page covers all aspects of the main topic on a single page, with room for in-depth content in more detailed cluster blog posts that link back to the pillar page. It's a hub-and-spokes concept that builds your authority on particular topics.
Since most of the doctor's techniques and procedures were fairly new, we needed a way to attract visitors not necessarily by the name of the procedure itself, but by the areas of the body and outcome of the procedures. We developed a content strategy that centered around the pain points that people were searching for, and developed 3 pillar pages which ranked highest in user and potential client preference.
Skin Tightening and Body Contouring
Breast Augmentation and Breast Lifts
Skin Rejuvenation
From there, we built out blog posts and assigned services pages that branched off of those pillar pages, resulting in doubling website traffic and new qualified leads.
PPC Ad Strategy
This plastic surgery practice needed to get clients in fast while we built up their organic growth. A good rule of thumb for our clients is to expect a 6-12-month time frame until meaningful results begin to take hold with new engagements and organic interaction. Therefore, we simultaneously ran ads to increase leads for their procedure BodyTite. Similar to our SEO strategy, we created ads that spoke to specific pain points, which resulted in zero to seven leads within the first month for BodyTite.
The Results
This case study is a perfect illustration of how a clear content strategy based on SEO and user-experience best practices is invaluable to the success of your company. ClearPivot is proud to have contributed to our client's rebranding and content restructuring that will benefit their company far into the future. Our client now enjoys a consistent flow of qualified leads and potential customers, a better online reputation in its market, and will grow steadily each year, securing its place as an industry leader and customer-preferred choice.
Results:
2,145% monthly traffic increase from November 2018 to March 2022