While it may be apparent to many marketers that they need to obtain outside help for fixed-scope projects, it may not be so obvious that there are benefits of contracting for ongoing marketing production as well. This case study reveals how one company worked with us to deliver lucrative results.
The Client: A Plastic Surgery Center in Las Vegas
The company is a private practice of a world-renowned plastic surgeon based in Las Vegas, Nevada that is dedicated to enhancing their patient's beauty with cosmetic and plastic surgery. They offer a variety of procedures for woman as well as men, but prefer to focus mainly on breast augmentation, tummy tucks, and rhinoplasty. The surgery center also boasts an advanced medical spa that offers a vast array of non-surgical procedures and treatments for their patients. Both entities - the surgical center and the medical spa - share one website domain. Their website serves as their primary channel to generate and convert leads and educate their prospects.
This plastic surgery practice initially came to ClearPivot by way of a referral from a cosmetic surgery center in Tennessee, who had experienced measurable improvement in lead generation once they began using ClearPivot's inbound marketing services.
The Challenge: Generate More Leads
This client's previous marketing manager was primarily focused on search result page rankings, rather than lead generation. As a result, they were pursuing a hodge-podge of various tactical activities, without implementing an overarching prospect-focused content and campaign plan. The result was a lackluster amount of new leads per month, with little understanding of where their existing leads were coming from.
The ClearPivot solution: Inbound Marketing Retainer
ClearPivot completed a HubSpot website redevelopment for this client almost two years ago. We also planned out and began executing a marketing retainer to attract, convert and nurture the people who were the most ideal prospects for this client.
Within the project scope of their Inbound Marketing Retainer, the client's website is continually updated with current content, unique blog articles are published regularly, and social media posts are creative and engaging. The retainer also includes a marketing calendar that reflects ongoing strategy and planning along with execution and analysis.
ClearPivot's retainer project scope includes but is not limited to:
Lead segmentation, by gender, age and area of interest to sell and upsell by promoting new procedures and products.
Producing and publishing monthly email campaigns.
Copywriting and publishing new web pages and landing pages.
Marketing automation workflows (ie. "drip" campaigns) focusing on specific procedures and delivered to specific segments of the audience interested in those procedures.
Active PPC campaign management -- defining and refining keyword strategy and targeting, A/B content testing, and budget adjustments aimed at producing the most clicks for the lowest cost per conversion.
Monthly retained time dedicated to advanced marketing analytics: aggregating data from HubSpot, Google Analytics, AdWords, and Facebook, then distilling the aggregated information to find the story behind the data – what's working or not.
Monthly preparation of summary documents with explanations and recommendations. Specific areas of focus might include revenue performance management, conversion attribution, conversion funnel analysis, normalization of multiple marketing data points, etc.
Additional ad-hoc client consultation time as needed.
The Results: More Leads and More Revenue
The results of ClearPivot's work with this client display significant growth in multiple key metrics. Some key metrics include:
13% increase in annual website visits
181% increase in annual website visits from Facebook
44% increase in annual lead generation
22% increase in annualized run rate revenue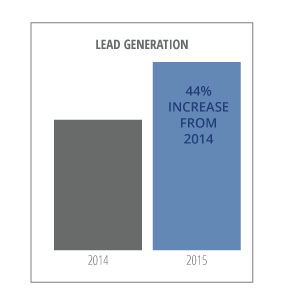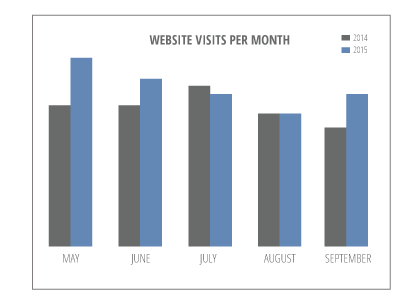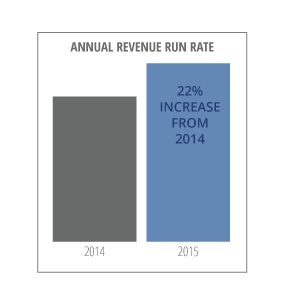 These results are outstanding and prove that a measurable difference can become palpable in short amount of time - less than two years in this case - with proper marketing focus and implementing appropriate strategies and actions. However, to achieve long-term, sustainable growth requires the ability to consistently execute and constantly analyze, which is the underlying philosophy of an Inbound Marketing Retainer.