22x increase in Earned Audience Size for Raleigh DeGeer Amyx
What could an inbound marketing retainer do for your business? Consider this true story:
When three-time Emmy® Award winner Bryan Cranston was tapped to star in a six-month Broadway run of "All the way" to debut in 2014, he wanted to play the role of LBJ as authentically as possible, right down to using the exact pen President Johnson used to sign the landmark Civil Rights Act of 1964 and Voting Rights Act of 1965.
Searching online, Cranston discovered the website for the Raleigh DeGeer Amyx Collection, one of the largest private American historical artifact collections in the United States. He learned that Raleigh DeGeer Amyx had the very pen he wanted -- the original used by LBJ himself. Unfortunately, the pen was under auction, but Cranston was able to purchase a replica from Raleigh. He also made plans to bid on the original when it went up for auction in September 2014.
The moral of this story? Top-quality website content brings you customers you'd never otherwise find. Raleigh got that visibility boost – and a 22x increase in earned audience size – via the marketing work of ClearPivot.
Case study in a nutshell.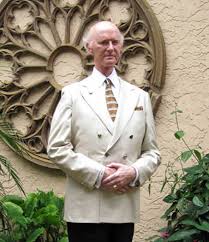 Over the past 35+ years, Raleigh DeGeer Amyx has accumulated an internationally renowned collection. He had a website, built on the HubSpot platform, but struggled to produce the quantity of marketing content assets needed to run a full inbound marketing program.
"[ClearPivot Principal] Chris Strom was recommended to me by a corporate executive at HubSpot," Raleigh relates. "I was in need of an abundance of direction and skilled guidance in the world of search engine optimization." Raleigh has been working with ClearPivot now for several years, and the results have been outstanding. He says is he grateful, "in spades."
The Sales Funnel
Raleigh's primary marketing targets are other collectors who purchase and sell historically important artifacts, as well as family, friends and former staff of famous Americans who may have relevant artifacts for sale.
Because of the nature of his industry, his sales funnel is unusually wide at the top, tapering steeply to a very narrow neck. That's because, although his buy-and-sell targets represent a very small niche audience, there is wide interest in the subject matter of his blog, which talks about the personal side of his artifacts – the famous people and circumstances behind each item.
ClearPivot's inbound marketing retainer for the Raleigh DeGeer Amyx Collection includes:
Production and publication of blog articles.
Email and social media campaigns.
Premium content such as downloadable e-books.
Monthly analytics review and analysis.
Marketing automation campaigns.
Pay-per-click advertising management
Ongoing marketing consulting and training.
And that 22x increase?
Since implementing the inbound marketing retainer, every month has brought new visitors and opt-in audience contacts to the Raleigh DeGeer Amyx website. In just the past three years, he's seen an astounding 2,200% increase in earned audience. The earned audience comes from two sources: Raleigh's email database, created via web conversions and opt-ins; and social media followings, primarily on LinkedIn, Twitter, Facebook and Google+.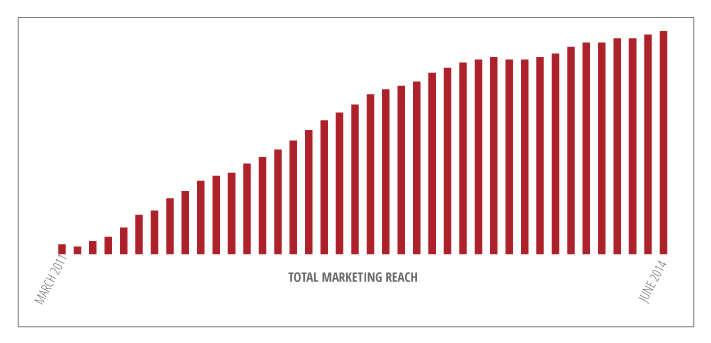 Because the dollar value of each sales transaction for Raleigh DeGeer Amyx is extremely high, it only takes a few top-quality leads to produce excellent ROI. The more Raleigh's earned audience grows in size, the more qualified buyers and sellers he's able to connect with. Raleigh DeGeer Amyx's story is a textbook example of how, when you apply strategically smart inbound marketing techniques to build your earned audience, you can obtain a reach far beyond what you could by simply renting audience mind-share through traditional advertising.
So Raleigh has some advice for other business owners who are, in his words, "walking the tightrope of decision-making." "Face the fact that you don't know all that much," he says. "Get rid of your ego, and listen to [ClearPivot's] advice as they patiently guide you into the more profitable arena of success."