What exactly is meant by 'inbound marketing'? It is a proven method of using digital content to attract new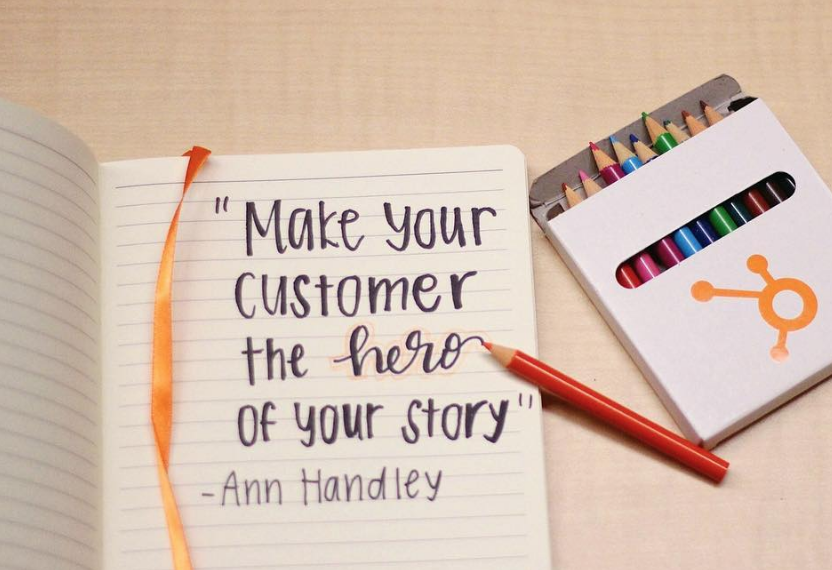 prospects to your practice, convert them to leads, assist in closing the deal, and ensure they are delighted with your practice.
How does inbound marketing compare to other approaches? While establishing a strong digital presence with an effective website, compelling content, and a highly-targeted marketing plan demands significant time and effort, it sets the stage for a much greater return on investment than traditional marketing, or a mixed approach.
Let's explore the inbound marketing process, one step at a time.
Plan your journey
If you don't know where you are going, how will you know when you get there? One of the most important aspects of inbound marketing is developing clear descriptions of your practice and your patients.
Consider your favorite beverage for a moment. Does this brand present similar images and messaging across television, print ads, web content, and social media? Can you see how the consistency adds to their appeal?People know what to expect from them, and that builds trust. And, although trust is important to any business, it is an absolute necessity in plastic surgery. Plan your brand image carefully to ensure the best results for your practice.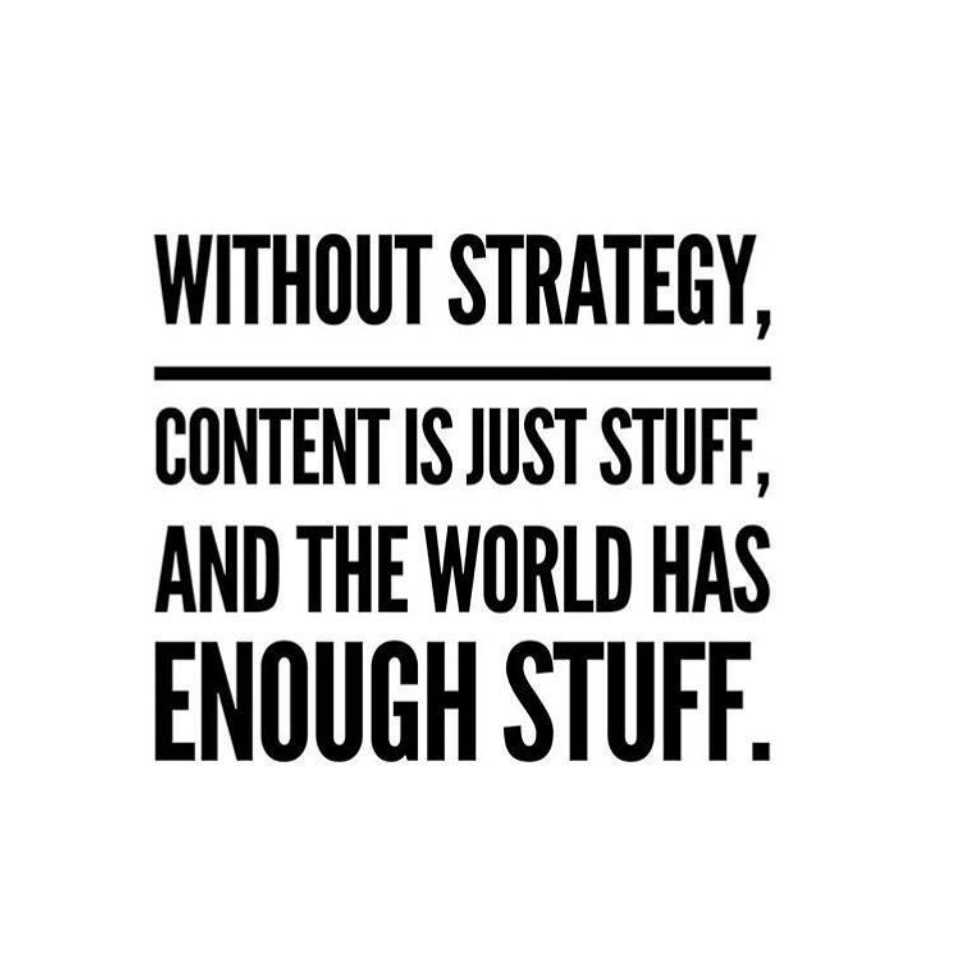 Just as we know what to expect from an established brand, we should also know what to expect from our ideal patients. Although we may be aware of their needs, desires, and challenges as they relate to our products and services, we must also understand their lifestyles, the personal and professional challenges they face to successfully convert them from casual visitors to loyal promoters. We achieve this by creating representative patient personas – like characters in a movie – that represent the commonalities of ideal patients.
Create magnetic assets that attract new business
"If you build it, they will come." Is that true? Not always. If you build a website that does not give prospective patients what they are looking for, it won't do you any good. Once you understand what motivates your prospective patients, you will be better able to guide the design and content development of your website and produce compelling blogs, social media posts, and advertisements. And, if you use targeted keywords, your web content will be discovered more often in organic searches.
If you decide to embrace inbound marketing, you should consider using HubSpot. HubSpot is a software platform that includes all of the elements you will need to successfully market your practice in one integrated system such as website hosting, automated social media and email management, web traffic and download tracking, advertising, and more.
At a glance, you can monitor the progress of your email campaigns, responses to advertisements, traffic on your web pages, conversion rates, and many other important data points. You can run reports regularly or on-demand from a prepared or customized list. You could do inbound marketing without using HubSpot, but why would you want to?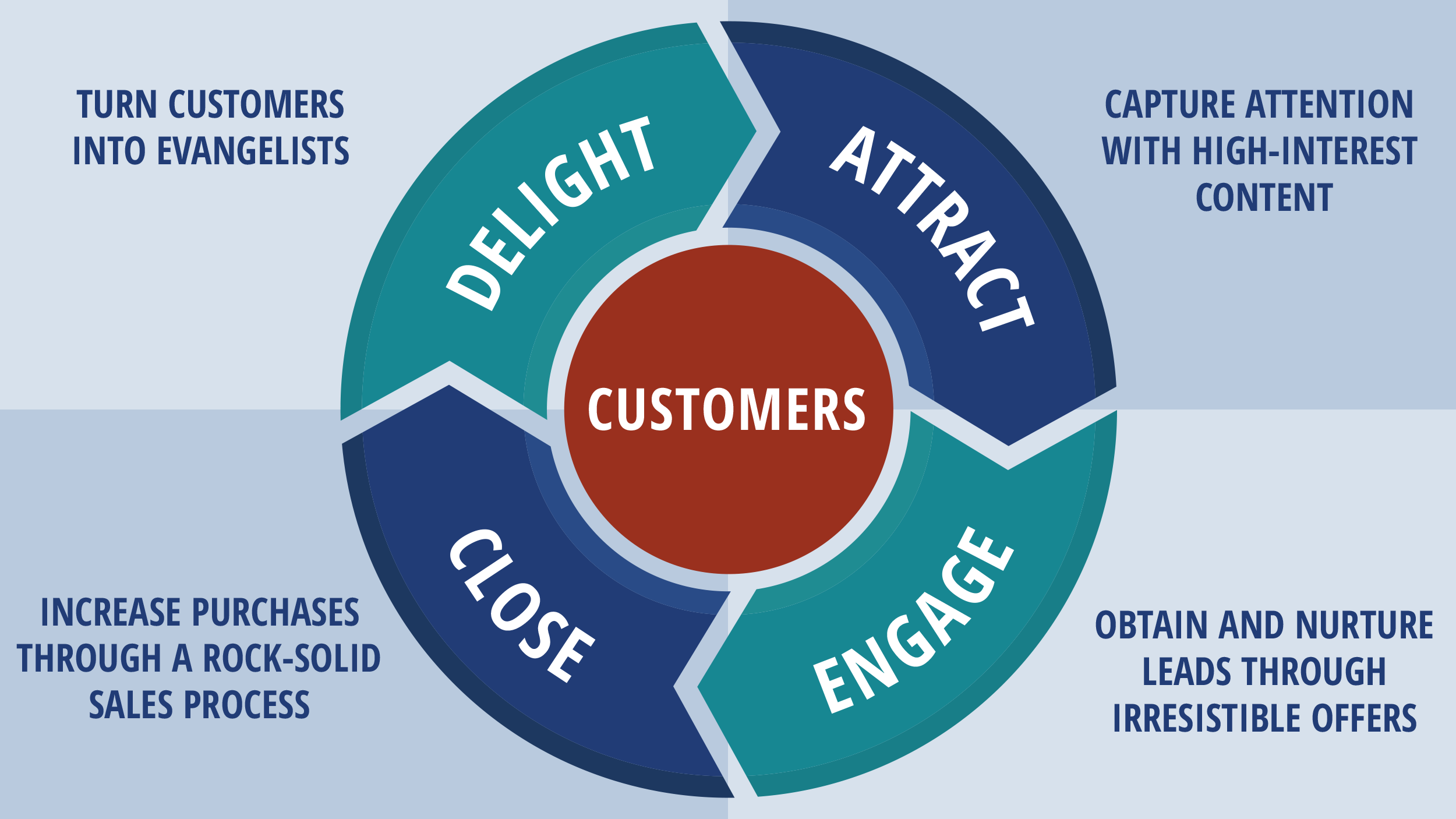 Guide visitors from browsing to consideration
If you have launched your website and began distributing content that addresses the questions and concerns of your prospective clients, what do you need to do next? Guide visitors into the consideration stage with compelling content. A few examples include:
Landing pages that briefly describe downloadable assets or upcoming events with a form that must be filled out before the action takes place.
Web content that describes procedures in detail with before and after photos, and other targeted materials
Social media posts that provide information about the practice staff, before and after photos, and educational content.
Announcements of upcoming special events
Direct the conversation from consideration to consultation
Once you have successfully captured your lead's attention, you will need to continue the dialog with highly-targeted information that directly relates to the interest of your lead, their personal perspectives to increase their confidence in your ability to deliver the results they desire.
Inbound marketing enables us to guide leads to conversion through multiple messages on a variety of channels. One of our most powerful tools is the email nurturing campaign. By sending an automated series of highly-targeted, personalized email messages to leads with similar characteristics, we provide them with valuable information in carefully timed increments that often leads them to close.
For example, Mrs. Jones downloads a piece of content about breast augmentation. After a week, she receives an email asking if she has any questions with links to related video testimonials. The following week, she will receive an email introducing the key staff members at your practice. Next, she will be sent a brief description of an infographic that pictures breast augmentation techniques with a link to a PDF copy that she can download. And last, she will receive an email that focuses on financing options. Every email in the series will contain a closing that invites Mrs. Jones to email or call with any questions and invites her to set up a consultation.
Maximize returns with referrals and repeat business
After a patient has received services from your practice, it is important to maintain communication. As you know, there is no more effective form of advertising than word of mouth. Social media, testimonials, and third-party review sites extend our ability to benefit from satisfied patients in a similar way.
Some of the other ways plastic surgery practices can bring satisfied patients back for more include exclusive early-bird offers for new products and procedures, referral bonuses, invitations to VIP events, email, digital advertising, and social media.
Find a Healthcare Marketing Agency Who Can Help
While inbound marketing may seem like an ideal marketing solution for your plastic surgery practice, it requires knowledge and expertise. Fortunately, ClearPivot is here to help. As a HubSpot Certified inbound marketing agency that specializes in growing healthcare practices, ClearPivot has proven, time and again, that inbound marketing provides outstanding results with impressive ROIs.
If you'd like to get a better understanding of how inbound marketing could work for your practice, download your free copy of "Plastic Surgery Marketing in the 21st Century: An A-Z Guide."