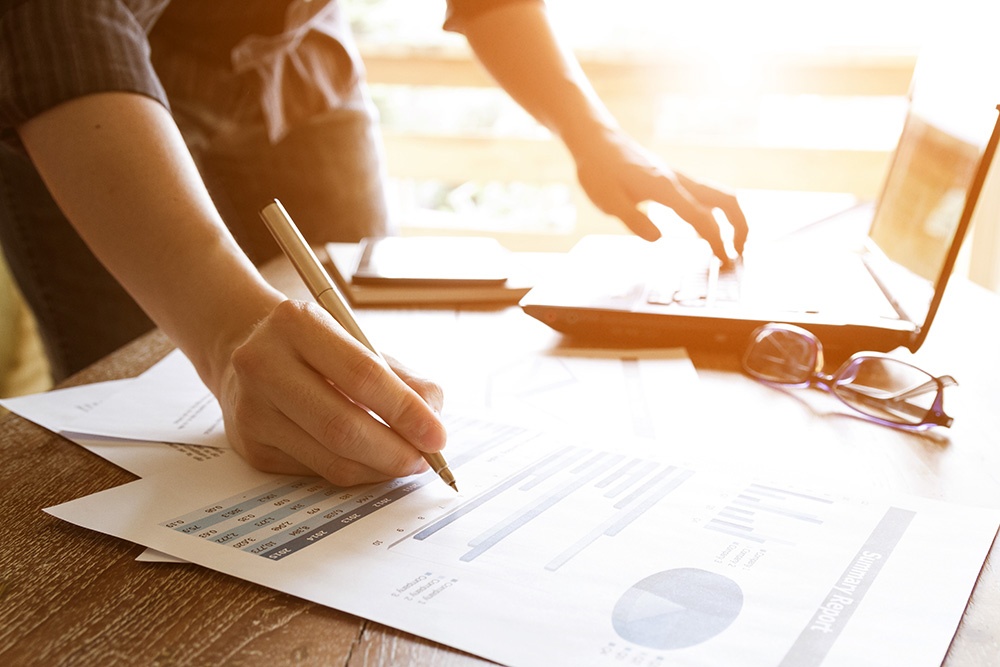 The demand for aesthetic enhancements has made competition among cosmetic and plastic surgeons extremely high. What is the most effective way for a plastic surgery practice to achieve sustained growth? What budget amount is right for you? Spending too much on marketing can interfere with your operations budget. Spending too little can keep you from achieving your goals. Let's look at how we assign a marketing budget amount that is affordable and helps achieve our objectives.
Measurable Goals
In order to determine if a marketing strategy is effective, we need to know where we are starting and where we would like to be at the end of the period. Very often this is expressed as an increase in qualified leads and consultations measured by digital metrics within a marketing automation software platform.
Return on Investment
Once we have established our goals, we can measure our effectiveness by comparing the year-over-year cost of acquiring a patient, known as patient acquisition cost (PAC). This calculation represents the average cost of acquiring one patient, and reflects the return on investment (ROI).
Marketing Strategy
Determining which specific marketing channels and tactics will be most effective for a plastic surgery or cosmetic surgery practice requires experience and skill. The age, size, range of services offered, and geographic location of the practice will need to be carefully considered.
Age – A new practice will need to invest a lot up-front. They will need to build out automated marketing software, brand identity development, persona descriptions, website design, and content development. A mature practice will have many of these assets already in place, as well as the benefit of referral and repeat business which will make acquiring patients less expensive.
Size – As a practice grows and expands its range of services, it will need to test new distribution channels to determine which methods are most effective for them. Tactics that may be effective in some cases but possibly not others include: billboard advertising, new social media channels, ads in local print publications, TV ads, and radio spots.
Location – Your region, state, city, neighborhood, and zip code are all important to your market. Practices in high-population and high-income areas face greater competition and need to spend more on marketing than practices in other areas. Are you in a transient area? Is there a metropolitan center within an hour's drive from you? Do local views about aesthetic enhancements influence your target market? Be aware of these types of location-dependent factors when planning marketing strategies and budget.
Inbound Marketing
Inbound marketing uses automation software to plan, publish, track, and measure highly-targeted digital marketing tactics. This comprehensive methodology captures the attention of prospective patients, proactively answers their questions, and builds rapport with them as they progress through the decision-making process. It presents ideal patient types with repeated opportunities to gather information, make a fair comparison, and schedule consultations. The following tools are key components of an inbound marketing strategy:
Pay-Per-Click Advertising – When you do a Google search for, say, "winter boots," you'll notice that the search results are split up between paid and non-paid website links, among other elements. It can take years of work to get high rankings in the non-paid search results, but setting up a presence in the paid search results can happen almost immediately for the right price. Pay-Per-Click (PPC) advertising is a tried-and-true marketing tactic that can be very effective when it is carefully managed.
Blogs – As a person considers the possibility of a surgical aesthetic enhancement, they will have many questions and concerns. Providing quality content on your website in the form of blog articles enables you to provide answers and guide the reader's perspective. These blogs also contribute to your Google page rank and appearance in organic search results.
Email – Once a person has expressed interest in your practice, it is imperative that you continue the conversation. Maintaining regular contact through informative emails, special offers, and nurturing campaigns is an integral part of the inbound marketing process.
Social Media – By engaging the public on selected social media channels, cosmetic surgery and plastic surgery practices expand their reach through new product and procedure descriptions, special events announcements, blog promotion, seasonal or holiday messages, and many other brand-building activities.
Traditional Marketing
In addition to attracting, converting, closing, and delighting patients with digital marketing tools, cosmetic surgery and plastic surgery practices also employ traditional marketing tactics. Aesthetic enhancements are very personal. Patients appreciate the convenience of printed collateral with thorough explanations and high-resolution, full-color photos. In addition, practices have found that hosting special events is very effective for facilitating face-to-face contact with qualified leads.
Let's Get Into Some Numbers
A plastic surgery or cosmetic surgery practice that seeks to grow should count on spending no less than 6-10% of their annual revenue on marketing. Younger practices will have to spend more initially to gain exposure, as will practices in areas of high competition. Initial costs will be focused on establishing a digital and physical presence then planning and implanting ongoing marketing support.
Here are some specific guidelines for how to plan out your marketing budget for the first 10 years of your practice:
First 2 Years:
$0.5 million annual revenue
$2.5-3K/month budget (expensive geographic markets might need more)
PPC ads
Facebook ads
Blogging
Social media
Email campaigns
Marketing automation software
1-2 in-person events per year
Years 3-5:
$1 million annual revenue
$5-6K/month budget
Expand digital budget
2-3 events per year
Consider adding some local print advertising
Years 5-10:
$2 million annual revenue
$10-15K/month budget
Expand budget of existing channels that are working, kill those that are not working
Plan to do 3-6 events a year
Consider billboard ads if they're cost-effective in your market
Experiment with TV (local morning shows, etc.)
Years 10+:
$3-10 million annual revenue
$20-30K/month budget
Expand budgets of existing campaigns, if they're working
Consider doing 6-12 events per year
Expand signage, renovate/upgrade facilities
ClearPivot has helped cosmetic surgery and plastic surgery practices across the United States achieve great success through strategic, targeted marketing plans. We've taken everything we've learned and published it in a comprehensive 38-page e-book, and made it available for download. You can grab a free copy for yourself here: