The state of your marketing and sales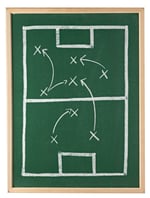 Have you taken a hard look at how sales communicates with marketing and vice versa? Marketing and sales teams don't need to be competing with each other; they need to be working together. Analyzing how your teams interact and fixing those issues will help out tremendously in the long run and in the short term with your buyer persona development. Your sales team talks with prospects on a daily basis to try and sell them your solution/product. If marketing can understands those pain points, they can create content that speaks to those people. And provide material for the sales team to help make the sale.
Does your website currently have any conversion opportunities?
This might sound like dumb question to ask, but it's surprisingly one of the main reasons companies have a hard time converting visitors into leads. A contact us page isn't sufficient, you need to have calls-to-actions (buttons, downloadable content, newsletter sign-ups, etc), to convert those leads to prospects. You need to fix the problem first before creating content. Having people come to your website is nice, but you need to convert them to make your inbound marketing efforts worth it.
What are your competitors doing?
Don't reinvent the wheel, just make it better. You can learn a lot about what your competitors are currently doing. Are they generating a bunch of content? Are they more active on social media? Do they have more conversion opportunities on their website? Doing a competitive analysis helps you understand how you measure up to your competitors. What do you need to do to get to where they are so you can put up a fight.
Who is/are your ideal customer(s)?
To understand what type of content you need to create, you need to understand your buyer persona — what keeps them up at night, where they get their information, what is their role within an organization, what are their career goals within their company, how do they learn, what do they search for, etc? If you need help on developing your buyer persona, reference this article to help you get started.
You've gathered all your information, now what?
Now is the fun part — content ideation! During the research phase (steps 1-4), you should have searched for keywords (long-tail and short-tail) that your ideal customer would search for online. Utilize those keywords when developing out your content production calendar.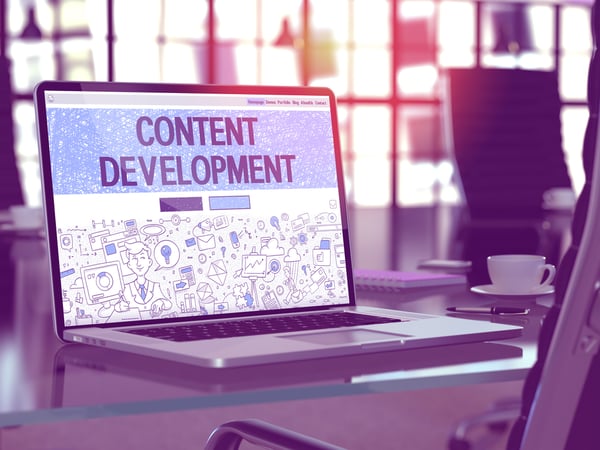 Like I mentioned earlier, you will be creating a content roadmap for all stages (awareness, consideration and decision) in the buyer's journey which can include the follow pieces:
Blog posts
eBooks
Webinars
Infographics
Checklists
Videos
The different forms of content will vary based on who your buyer personas are. During your persona development, you will have a better understanding of how your ideal prospect learns and where they get their information.
In addition to your content pieces, it's also best to develop lead nurturing emails for every stage as well. Those lead nurturing emails will help you nurture those prospects down the sales funnel until they're ready to buy.
The importance of the GamePlan
You're probably wondering why you have to go through all of those steps just to create titles of content pieces. It's a valid point, but I guarantee that you wouldn't know half those questions I asked at the beginning of this article before doing a GamePlan. Creating content, and the right content, is what gets your website found online. Spending the time to develop a GamePlan gives your team the opportunity to be on the same page. To understand who you're selling to, understand what type of content works best for your prospect/customers, and being consistent across the board. Your entire team can then reference this Gameplan and use this Gameplan, moving forward, and as they grow this document can be utilized for educational purposes as well. This is what makes Gameplan's invaluable.
Are you ready do a GamePlan?
If you're overwhelmed and don't quite know where to start, we are here to help. We have developed many GamePlans for our clients before diving into inbound marketing. It has helped them develop structure to their marketing efforts and create consistent relevant content. Once you have the GamePlan completed, you have topics that will last you a year — all you have to execute!
If you have any questions regarding the GamePlan, don't hesitate to reach out.