Plastic Surgery PPC Advertising: Writing Ads to Win New Patients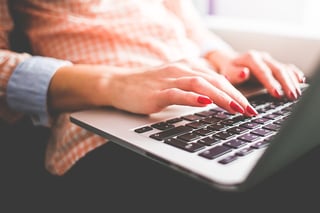 Yes, it's true: it's extremely easy to get traffic to your plastic surgery practice's website using PPC (pay-per-click) advertising.
But the real trick is making sure you're getting qualified and targeted traffic.Many companies, including healthcare and physician practices, use PPC and spend a lot of money on it without a good ROI to show for their efforts – and revenue. Yet when done well, using AdWords and other pay-per-click advertising services can bring you a fantastic return on your financial investment.We write a lot about PPC tips and strategies on our blog, so we won't go into the ins and outs of crafting a great PPC campaign here. Instead we'll specifically discuss ad text creation.The Art and Science of Writing High-Converting Ads
Take a Look at Your Competition
No, you are not going to steal their ads; you're going to look at these PPC ads for ideas. Copywriters call this compilation of great copy a "swipe" file.
Write Ads That Show How You're Better/Different
What makes your practice different from your competitors? It needn't be a huge differential, but highlighting how you differ can give you a leg up: Are you having a special? Do you have accreditations better than your competitors? Do you offer "lunchtime Botox"? You get the idea.
Be Clear as to What the Reader Receives
You don't have a lot of space for copy in PPC ads; make sure your ad is concise, specific and has a clear benefit: what the reader receives by buying your services. As a plastic surgeon, your benefits could be "A flatter tummy in days." "Gain confidence." And so on.
Keywords Are the End All, Be All. Forever and Ever. Never Forget This.
Without the right keywords, your plastic surgery PPC advertising campaign will bring you poorly targeted prospects. Remember, your ad will appear based not only on your bid, but
upon the keywords searchers use. So make sure you include in the ad the keywords you've found (via research) that your perfect customer uses when they search for plastic surgery services. That will make your ad relevant to them when they see it, and they will be more likely to click on it.
Don't over-stuff your ad with keywords, however; no one will click on it if you do that.
Include Local Keywords
Many people seeking plastic surgery services are looking for surgeons near their home. Make sure your PPC campaign includes cities, counties and even regions in which you typically target – or want to target.
Check for Misspellings and Grammar Mistakes
A clever ad with the right keywords is a waste of money if it has typos and grammatical mistakes. Proof your ad and then proof it again.
It's All About Them
Plastic surgery PPC advertising is never about you, the surgeon. It's always about your prospect. Never write "we," "me," "us," or "I." Instead, it's "you" and "your."
Always Keep Mobile in Mind
Many consumers search via their smartphones or tablets (in fact, 80 percent of people use a smartphone as they search online). Consider using Google's phone numbers extension: it allows people to call your number instantly while looking at your ad.
Make sure your ad's landing page is mobile-friendly, as well. Ensure the layout uses responsive design, and keep the conversion form as short and easy as possible.
Create a Unique URL
The URL at the bottom of your page is critical. Consider creating a URL unique to you, one that users may remember more easily if they choose not to click on your ad right when they see it. You can do it!
Plastic surgery PPC advertising isn't simple: it takes time and experience to do it well, providing you with good results – and better leads!
ClearPivot has considerable experience working with plastic surgeons on their PPC efforts, and we've gotten some incredible results for them. In addition, we're a HubSpot Certified Agency Partner: we use that inbound marketing platform, including tools to create highly effective PPC ad campaigns.