MedSpa Social Media Marketing: Strategy Reaps Results
You've no doubt heard that a critical part of marketing your medspa should be performed on social media. In other words, nowadays your practice must be on social media.
Yet posting to your channel "whenever" and "whatever" and working simply to get as many followers as possible in any way possible more than likely will leave you or your marketing team members having spent many hours working with very few actual leads — let alone customers – to show for it for it.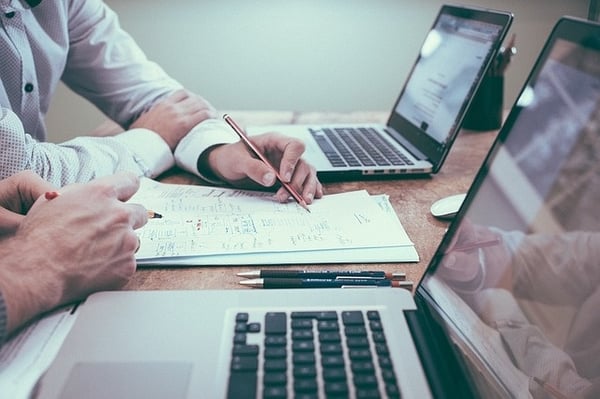 MedSpa Social Media Marketing MUST Be Strategic and Focused On Your Prospects' Need for Information
You should look at your medspa social media marketing efforts as a way to get prospects to your website. To do so you:
Write blog posts packed full of information your prospects look for when they research online.
Broadcast those posts on your social media channels.
Prospects then see the links to these posts and head over to your website to read them. Once there, because they found the posts well-researched and useful, they'll look around your site, checking out other blog posts and downloading free e-books and reports you've created that provide them with ever more detailed and valuable information. They receive the ebooks in exchange for their email address, allowing you to send them more information over time. As time goes on — and as you continue to provide them with the information they crave — they move down the sales funnel.
Then, because you've wowed them with your expertise as well as your willingness to give them so much great information for free, when they're ready to try one or more medspa services, chances are great they will choose your practice.
None of This Happens Without a Strategic Plan
Providing this type of content, broadcasting it via your medspa social media marketing channels and then reaping its results won't happen without a well-crafted plan. So what constitutes a great plan? Take a look below at what we believe are the four critical components of a great social media plan.
1: Know Exactly Who You Want to Target
You know what you want to accomplish: more patients and more revenue. But who are those patients? Who is your perfect prospect?
Before crafting a plan you will need to create what are known as buyer personas, which are representations of your ideal customer. You discover who these "perfect prospects" are by surveying and interviewing current/past clients and researching what ultimately made them choose you. How old are they? What type of income do they have? What are their interests and concerns when it comes to medspa services?
2: Create Content. Create More Content. Keep Creating Content.
Determine the questions your prospects are most likely to ask and answer them in a series of blog posts. As you write (and broadcast the posts on social media), think of additional content you can offer your target audience: free ebooks to download in exchange for email addresses, infographics, videos, checklists, and so on.
Make sure – and this is critical – that the information you offer informs and engages. Don't be afraid to offer detailed information on medspa procedures and services, their benefits, possible side effects, and probable results. Remember, you want to be seen as an absolute expert in your field. Go deep.
3: Broadcast on the Social Channels Your Prospects Use
Chances are great that individuals interested in medspa services hang out on Instagram, Pinterest, Twitter, and Facebook more than they do LinkedIn. Not that they aren't on LinkedIn, but LinkedIn is used more for B2B marketing than for B2C.
4: Measure Results
In general, you're going to want to take a look at the number of new followers/fans you receive, the number of interactions with those fans/followers and how many visits and leads your site receives from your medspa social media marketing channels.
Experiment with different content, social channels, timing, free downloads, etc. to see which bring you the best results.
Marketing via your social media channels does bring in highly targeted leads, so long as you do so strategically. We at ClearPivot has been helping medspa practices supercharge their marketing for years, and we've put together an ebook compiling our best strategies for marketing your practice. Grab yourself a copy!