No doubt you've noticed that followers of your medspa's Facebook page isn't seeing all of your posts because Facebook pretty much has turned into a paid social media channel as the reach of non-paid (organic) posts continues to decline.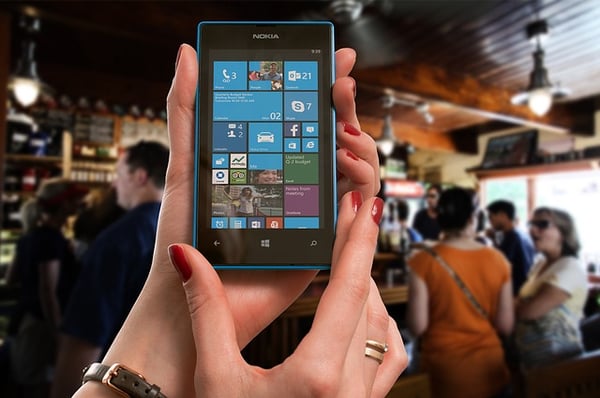 The reason for the decline is two-fold:
There's so much content vying for attention on your subscribers' news feeds that visibility has become incredibly competitive.
Facebook's algorithm has changed so that organic content that the algorithm deems the most relevant to your followers pops up first, rather that just the most recently-posted or most frequently-posted content.
Facebook Advertising is How You Ensure Followers See Your Content
While many of "the Web should be FREE" adherents continue to mourn the rise of paid media, social paid media is here to stay (it brings Facebook, et al a lot of money). The good news is that medspa Facebook advertising needn't be exorbitantly expensive and can be quite effective in finding customers.
Facebook advertising also is great way to promote the blog posts and other informative content you use in your inbound marketing efforts to get people to visit your website where they can download ever more in-depth information in exchange for their e-mail address.
Targeting the Right Audience is Critical
Even if you're just putting a small budget towards Facebook ads, you're still spending money. You'll therefore want to make sure you're optimizing your medspa Facebook advertising to the right target audience.
Take a look below for three tips for targeting your Facebook ads:
1: Unlike PPC Ads, You're Targeting Who People Are, Not What They're Looking For
Paid search advertising (PPC) asks you to target people based on their web searches – the what. Facebook ads target the who. In other words: demographics. So you'll want to know where your perfect prospects live (country), their sex, their age, relationship status, their education, and more.
You'll also do interest targeting: hobbies, what they've purchased, what other Facebook pages they like and/or follow, etc.
2: Facebook's Custom and Lookalike Audiences Can Find People Interested in MedSpa Services
In addition to demographic and interest-based targeting, you can also create ads in Facebook by uploading your current customers' email addresses and phone numbers. Ads targeted to these folks are called a Custom Audience by Facebook.
But you can drill down even more by creating a Lookalike Audience which is a listing of people who are likely to be interested in your medspa services because their profiles are similar to your aforementioned Custom Audience.
In a nutshell, creating a Lookalike Audience is a way for you to tell Facebook that you want to create an audience of folks who are very much like your current website visitors, your email list, and so on. Facebook then creates a Lookalike Audience for you based upon the data points in an individual's profile that denotes this similarity.
3: Combine Demographics and Lookalike Audiences to Really Step on the Gas
Once that Lookalike Audience is created, you can then add to it with details that include lifestyle, education, employment, household and so much more. How much more? How about:
Income range: from $30K to $40K on up to more than $500K.
Net worth
Baby Boomer, Generation X, Millennial?
Do they live in an apartment, a condo or a single-family home?
Do they own? First-time homebuyers? Renters?
Parents of preschoolers? Parents of teenagers?
Home value
Home square footage
Life events (just got engaged? Getting married in 30 days? Have a high school reunion coming up?)
What food do they like to eat, restaurants do they frequent?
Favorite actor or actress?
Do they like to go to the movies, hike, dance, take yoga classes, work on cars, knit?
You can see how exceptionally drilled down your audience can become. And why targeting your practice's highly specific and customized audience is key to success with your medspa Facebook advertising.
Keeping your overall digital marketing efforts top of mind is critical as you market your medspa on Facebook. We are an agency focused on medspa and plastic surgery marketing, using modern inbound marketing's power to help cosmetic practices thrive in their local markets.