Is There Such a Thing as Over-Posting on Social Media?
(Updated December 18, 2020)
We all want to see great results from our social media posts. So it seems logical to think that the more posts you put out into the social media universe, the more engagement, shares, and web traffic you'll gain. But is that really the case, or will people start to tune you out? Let's take a look.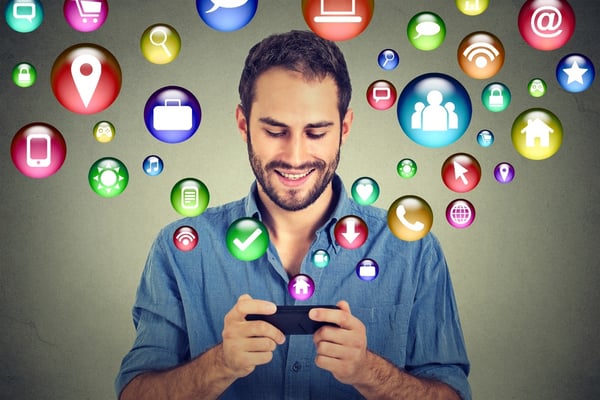 One of our ClearPivot clients recently began posting regularly on Facebook in addition to our already scheduled daily posts through HubSpot. He's a collector of rare historical American artifacts with over 3,000 page fans and followers on Facebook. The nature of his business requires very specific social media posts that capture the interest of a small niche target audience.
Earlier this year, our client began with posting on Facebook 5 times a day. This later increased to 10 times a day...then 20..and recently he posted 57 times in one day. 57! Very few of the posts are original posts. Most of them are shared memories from his business and personal Facebook pages. Some of them are shared posts from other business pages, which include links directing traffic to his website as well as the original poster's website.
The Overposting Impact: Positive or Negative?
We were curious to see how these additional posts were impacting his Facebook metrics. We ran various reports for June 1, 2017 through August 31, 2017 and the results are pretty interesting.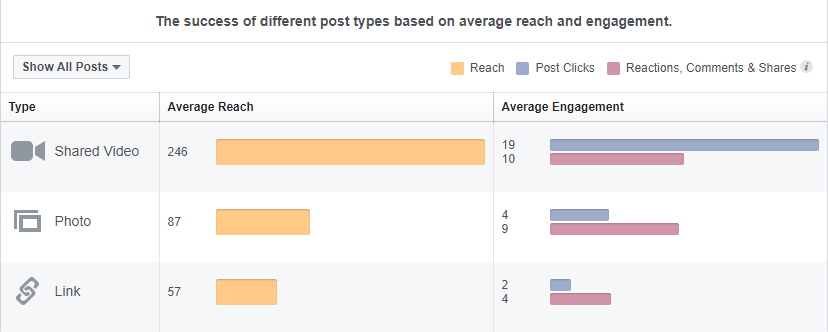 The data from Facebook Insights shows us that the majority of our reach and engagement comes from shared videos and posting photos. That would be great if those posts were bringing users to our client's website. Instead, they are being directed to other URLs that were included in the original posts. Sure it's a good idea to create posts with external links every now and then, but if 85% of your posts are sending your followers to other businesses, then what's the point? This type of social media posting is fine for personal page engagements that are just for fun, but it definitely can be distracting and unproductive on a business page.
Our HubSpot data also shows a negative impact from overposting. Our client's web traffic from Facebook is at the lowest it's been in over two years, despite having nearly six times as many pages fans as he did two years ago. Formerly, roughly 1 in every 4 page fans would come to his website via Facebook. Now, the average is 1 in 13! That's a fairly significant drop for web traffic from Facebook. That's a fairly significant drop for web traffic from Facebook. Not to mention that it is the engagements that you want and they are also affected by overposting. Keep in mind that according to Databox, a good target to keep in mind is between 1.1 – 1.3% for post engagement rate. And if you are not hitting it you need to make some adjustments.
The good news is that the Facebook benchmarks show very little to no impact on people unliking or unfollowing our client's page, and he's still averaging a steady 3% increase in overall reach on Facebook.
The Definitive Answer
YES! There is clearly such a thing as overposting.
For all of our ClearPivot clients, we post on all social media platforms a maximum of once a day. That's it. That's all you need according to recent benchmark data from HubSpot. At the very most, businesses with over 10,000 Facebook followers can post twice a day, but no more than that.
The bottom line: don't bombard your audience with numerous daily posts. Instead focus on creating meaningful and relevant content for your target audience. Remember, when it comes to social media, quality is always better than quantity. Less is more.