If the majority of the article reading that you do is from your mobile device, and let's face it, for most of us, it is — than you are not immune to the death-to-your-own-curiosity that is the slow load. I know that if I click on an article that has piqued my interest, if that content does not load with lightning speed and void of annoying pop-up ads, than I am out. While I might be a tad picky on the type of user experience I am expecting, I am certainly not alone, and mobile-conscious businesses, like Google and Facebook, see that. This eagerness to improve mobile user experience is something that Facebook and Google, specifically, have taken on over the course of 2016. For Facebook, it has led to the creation of something called Facebook Instant Articles (IA), and for Google, that is Google Accelerated Mobile Pages (AMP). Essentially, both have the same end goal, to provide near-instant load time for articles accessed from their server.
Google AMP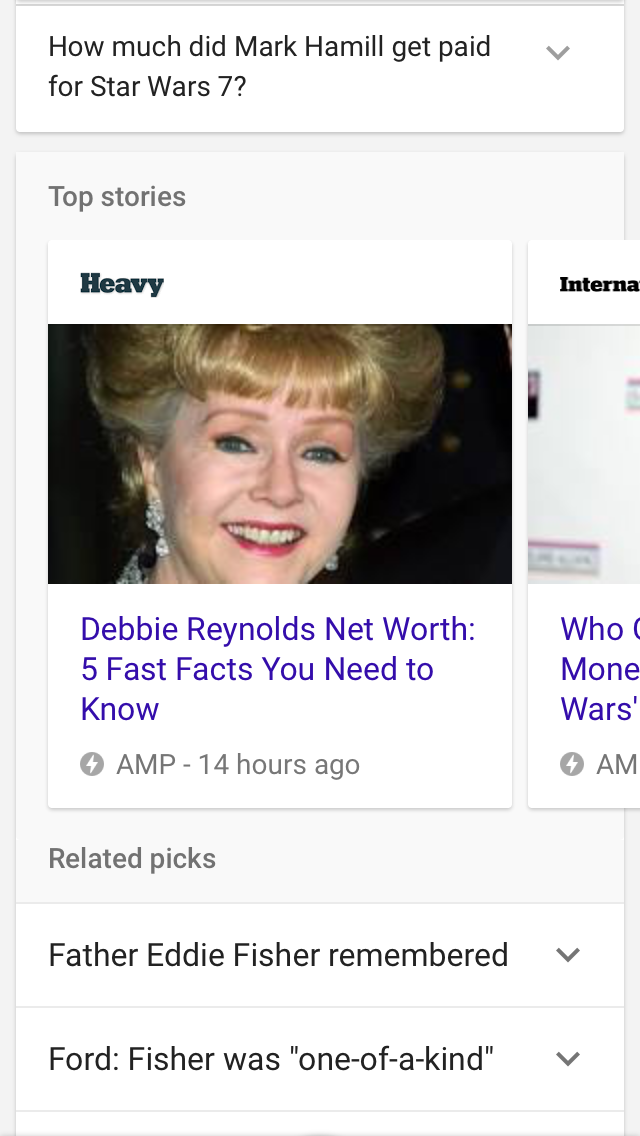 Google AMP is open-sourced and appears within Google search results in a viewer's mobile web browser. An article published with AMP is distinguished in a Google search by a lightning bolt icon and AMP acronym as seen in the screenshot to the right.
An interesting feature exclusive to AMP is that, when you finish reading an AMP article, Google will load other AMP articles of similar topic in their "Top Stories" section in search. You can easily swipe left or right within this carousel to access those articles.
How it works
Google AMP integrates with your content management system (CMS) and will generate an alternate AMP HTML version of your article. In order to provide that lightning responsiveness, Google AMP preloads an article (begins caching and prerendering content) before you even click on it. Pretty cool, huh?
Facebook Instant Articles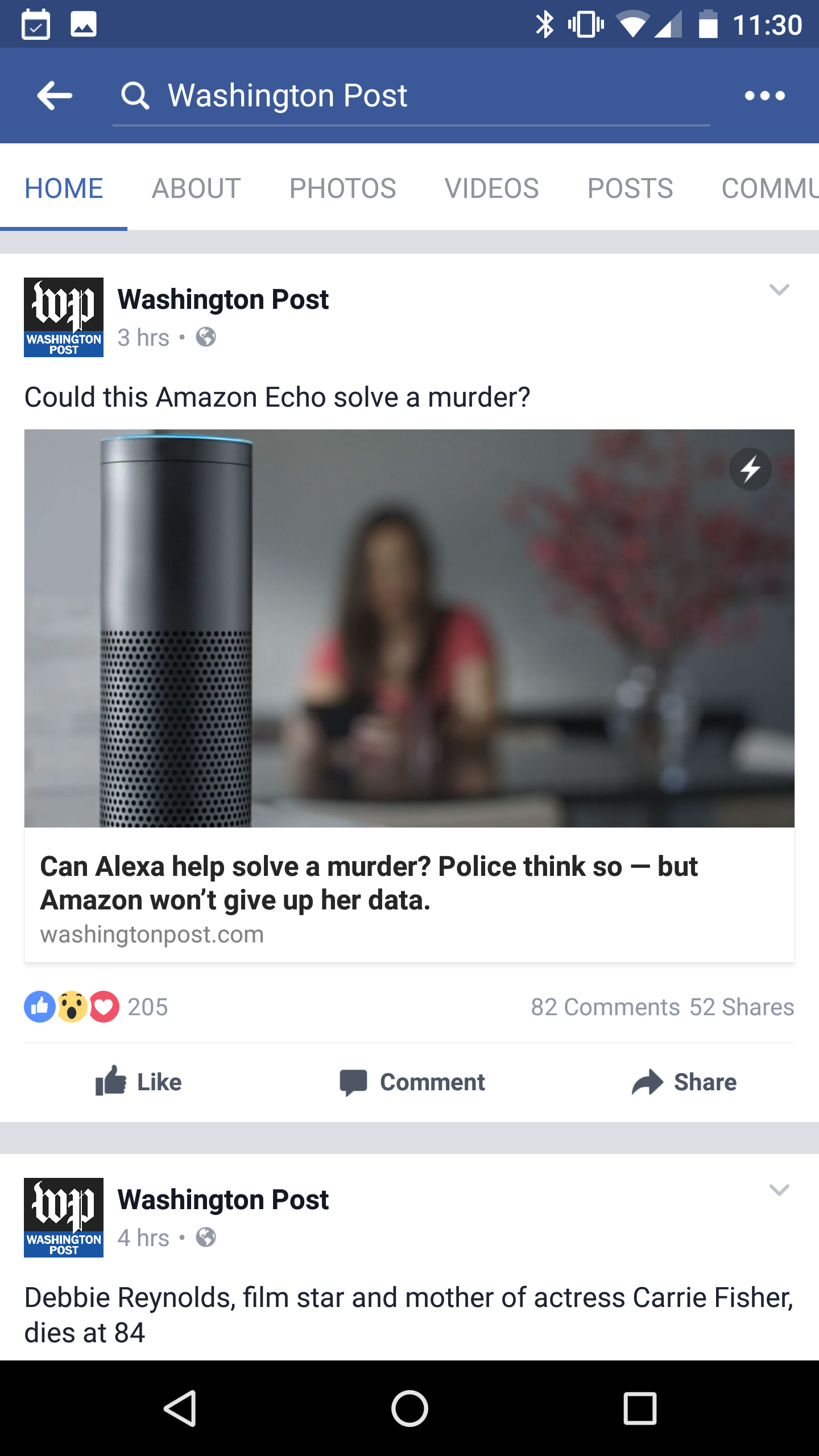 Full disclosure: Facebook IA is not as readily publicly accessible as Google AMP. Facebook Instant Articles allows publishers to host versions of their articles within the Facebook app, which means the technology for instant articles is only accessible within Facebook. If you attempt to share the IA link with friends outside of Facebook sharing or messenger, the link will redirect to your website-hosted content. Like AMP, IAs are recognized with a lightning bolt icon within your newsfeed as shown in the screenshot to the right.
How it works
According to the Facebook IA website, publishers have a few options; they can create a secure RSS feed, integrate with Facebook's API, or even use third party plugins and tools to upload and manage content within the Facebook platform.
Which is better?
While there are definitely foundational differences between IA and AMP, both achieve the same end result for viewers; an incredibly fast mobile user experience. Both applications boast a massive daily viewer reach (around 3.5 billion searches daily with Google and about a 1.65 billion user base for Facebook) and neither IA nor AMP has the faster load time compared to the other as far as we can tell.
From a publisher's standpoint, it is also up for interpretation as to which platform to use. Where AMP is open-sourced and allows functionality and use that is not restricted within an application like Facebook, the setup process for publishers with IA is much simpler. For example, AMP disallows iframes and javascript, so many publishers have to invest time and resources into creating alternative versions of their content that AMP allows. Whereas, Facebook has done a great job of simplifying the process and allowing publishers to manage their articles through their own CMS.
We will leave the interpretation of which is better, Facebook IA or Google AMP, to both readers and publishers. Publishers be aware, whichever platform you decide to use for your content, you will need to take into consideration both platforms' advantages and limitations when creating and designing your content.
Don't forget to also watch our Snapchat story on Facebook Instant Articles and Google AMP!