How Your MedSpa Should Address Negative Reviews
In any practice that focuses on beauty enhancement, there will be patients who dream of an amazing dramatic enhancement after just one treatment, regardless of your efforts to set realistic expectations. Unfortunately, this reality may result in negative reviews. Let's look at some of the most common questions MedSpas ask about dealing with negative reviews.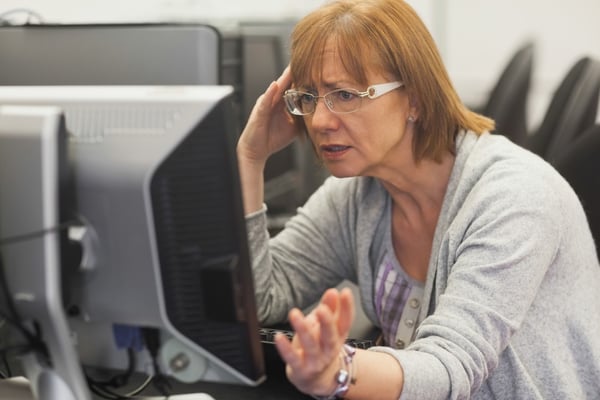 Q: How important are online reviews?
A: Very important.
As many as 77% of prospective patients go first to search online reviews when considering a MedSpa treatment. Because most review sites have no connection to the practice, they are considered to be extremely reliable. Prospective patients may use online reviews to compare results, available treatments, staff, environment, and pricing. And, having more reviews means better ranking with online search engines and better positioning in search results.
Q: Can we delete negative reviews?
A: No, and you wouldn't want to.
The presence of an occasional negative review actually adds credibility to your reviews. If all of your reviews are glowing, a prospective patient may get the impression that some or all of your reviews are actually paid promoters. Also, if a negative review is inflammatory or seems exaggerated or unreasonable, prospective patients will likely disregard it.
Q: What can we do about fake reviews?
A: Ask to have it removed.
If you can prove that a negative review has been posted by a person who is not your patient, you can contact the review website support and ask them to remove it.
Q: How should we respond to negative reviews?
A: Response Guidelines
Because it is important to demonstrate that you care about the quality and consistency of the care delivered at your MedSpa, it is best to follow these guidelines:
Ensure that the reviewer is indeed your patient. It may be hard to tell exactly who it is, but if you can determine by the dates, treatments, and specific comments made, that this reviewer was not at your MedSpa, bring that to the attention of the review website administrator.
Look at other reviews posted by this reviewer. If the person habitually posts negative reviews, bring it to the attention of the review site administration. They may be willing to remove the negative review for this reason.
Respond with sincerity. It is important to demonstrate that you care about the patient and their perceptions. To avoid a public debate, it is best only to express gratitude for bringing it to your attention and invite them to contact you offline to discuss the matter in detail.
Do not discuss the complaint with the reviewer online. To maintain HIPAA compliance, it is best only to invite the reviewer to discuss the matter offline. Provide specific contact information and inform your staff of the matter and how you intend to proceed.
Q: How can we lessen the impact of negative reviews?
A: Encourage reviews from everyone
The best way to recover from negative reviews is to continually solicit reviews from satisfied patients. You can include a link in email messages, SMS messages, through social media, on your web page, on marketing collateral, or provide a tablet or computer in your common areas. The greater the number of positive reviews you acquire, the more popular your MedSpa will appear to prospects, and the less impact an occasional negative review will have.
Inbound Marketing – It's Good for Your Reputation
Reviews are just one portion of an entire online inbound marketing strategy. Your prospect's search begins online. What happens next? In some cases, they may choose your MedSpa. How can you increase the number of prospective patients who become your patients? Inbound marketing attracts your ideal patients to you, provides them with educational information, cultivates a relationship with them as they come to a decision. Learn more about how to implement comprehensive inbound marketing for your MedSpa here: