How to Use HubSpot for Plastic Surgery Marketing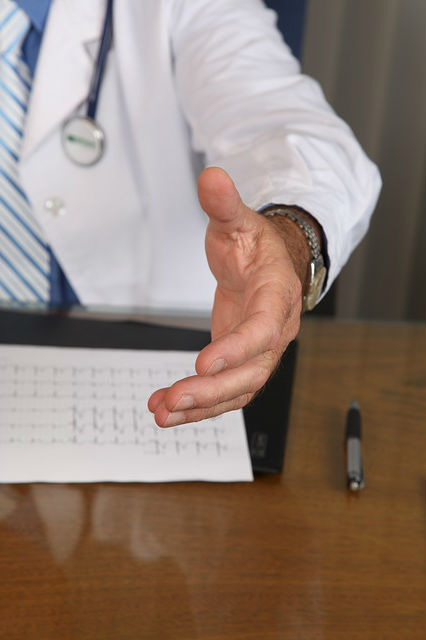 HubSpot has become the go-to resource for all kinds of businesses looking to make the most of their digital marketing. For plastic and cosmetic surgery practices in particular, HubSpot offers myriad opportunities to reach prospects, engage them as leads, convert them to patients and stay in touch. Here are some specific tools inside HubSpot that you should be using regularly for your surgical practice's marketing:
Email
Email allows you to announce monthly specials, informative articles, and other content to all your contacts or just a certain group of them. May might be a "spring tune-up" offer for everyone. June might target men with a Father's Day offer. One cosmetic surgery practice we know sometimes targets their specials by age group. Targeting your emails can produce significantly better response rates than traditional "mass-blast" emails.
Workflows
Workflows nurture prospects by providing information and offers in a series of related, sequential emails. For instance, you might target those who have visited your rhinoplasty page with messages that link to your blog articles about the subject, surgeon bios, your before-and-after gallery, an invitation to subscribe to your blog, etc. Workflows are automated, so prospects who respond don't receive the remaining emails. Practices that are feeling more advanced can also use HubSpot workflows to automate some of their own team's work as well, such as data cleaning and internal notifications.
Social Media
Social interactions are essential to grow your practice brand and engage with patients and prospects. The HubSpot social media tools streamline that by letting you manage all your social media accounts in one place. You can share skin care tips, post links to your blog, videos or landing pages, and invite followers to join your "why I love my new nose" contest. You can also monitor social media for key terms and competitors, and respond directly to people who contact you.
Landing Pages
Landing pages are where your visitors convert into leads. Every detail – the content, image(s), CTAs, forms, colors and placement of each element have to work together to inspire visitors to take the next step. HubSpot allows you to create dynamic landing pages that are more motivating because they're tailored to each visitor. Make sure you're using the Landing Page tool extensively.
Calls to Action
Whether it's on a landing page, a website page, next to a blog article or in an email, each call to action must do just that – spur prospective patients to take the next step, whether that's downloading your e-book, clicking through to read your blog, registering for your Skin Care Club or calling to schedule a consult. HubSpot's dynamic CTAs help you make the strongest appeal to each individual. Use CTAs liberally on your site - they're your visitors' gateway between browsing and converting.
Smart Content/Personalization
Targeting improves response to any of your marketing efforts, but personalization works even better – 42% better according to HubSpot. From addressing prospects by name in emails and website greetings to customized content presentation, Smart Content and personalization features enable you to give each visitor or contact an individualized experience. As individual as each of your patients.
HubSpot Analytics
It's critical to regularly review your results, so you know what's working and what is not. Because HubSpot is fully integrated, you can easily analyze performance by campaign, by target audience segment, by marketing channel and myriad other detailed metrics. You can also see which tactics and channels are attracting the most traffic and driving the most conversions. Armed with that data, you can continuously refine your efforts to generate even more leads, new patients and repeat business. You should be diving into your analytics constantly, to understand every single aspect of how people are interacting with your site and where you can optimize their experience.
HubSpot is an amazingly versatile tool. Its various components are very user-friendly, but it still takes significant time to pull campaigns together, create well-targeted content, publish it, promote it, and evaluate the results. And to be most successful, you need a cohesive marketing strategy. We're here to help. ClearPivot can shoulder some or all of the burden for you, helping you grow your practice and realize the greatest return on your HubSpot investment. If you're ready to learn more about taking your plastic surgery marketing to the next level, let's talk. And in the meantime, we've put together a fantastic A-Z guide on everything you need to know for successfully marketing your plastic surgery practice. You can download it for free below: