Marketing a Medical Device: The Methodology
The best way to market any medical device depends on the specific product and, therefore, who you're marketing to. Success comes from tailoring content and campaigns to match your targets' needs and interests, as well as where they are in the buying cycle. So the first step is creating marketing personas that represent each segment of your target audience.
Once you have clearly defined your key targets, you can flesh out your medical device marketing strategy with content you know will be well-received.
Creating Personas
Personas are vital because you're targeting real people with whom you want to build relationships.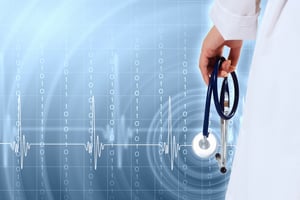 How can you speak intelligently and on-point with your most desirable prospects if you don't know who they are, deep down? What are their most pressing needs and challenges? Just because they could buy your equipment doesn't mean they will. Why will they want to?
That differs from setting to setting and person to person. Creating personas may seem tedious and unnecessary, but it will pay off handsomely. Think of it as R&D. Putting in the time and thought up front will enable you to deliver the right message to the right person at the right time. You'll get far more effective results, far more cost-effectively.
Ask yourself:
Who uses your equipment? (Physicians, specialists such as radiologists or anesthesiologists or surgeons, skilled staff such as medical aestheticians or nurses)
Who makes the buying decisions? (The doc, a clinic or practice manager, someone in the hospital's purchasing or finance department)
Who influences those decisions? (Some of the same people listed above, your distributors, professional peers, and possibly patients)
Now think about the typical buyer's journey. What will each of your personas want in the way of content when they're just starting to research medical devices or your company? What deeper information and advice will they need as they begin to narrow their choices? What will clinch the deal when they're ready to buy, so that they buy from you?
Now that you know who they are and what they want or need, you're ready to create marketing content that will slice through the communications fog we all suffer from to grab and keep your target's attention. It must be widely diverse because, at any given time, you'll have prospects and leads that represent all your personas at all buying stages. Oh, and you'll want to keep marketing to existing customers as well.
What Kind of Marketing Content Sells Medical Devices?
Your Website, of Course
It is the primary source of factual, detailed information about your company, the medical devices you make, and the post-sale services you offer such as training and tech support. But it's more than an electronic brochure. Through language and visuals, it portrays your company's personality and the details that set you apart from your competitors. The landing pages you create make special offers specific to your product and/or company (downloadable content, request for a live demo, etc.) that convert visitors to leads.
Your Blog
Your website is also home base for your blog, which adds dimension. Next to your website itself, this is your strongest asset when it comes to capturing and retaining an interest in your brand and equipment. You can:
Introduce new equipment or feature upgrades
Explain in detail how your devices benefit facilities, providers, or patients
Write about industry trends as they affect your business or your targets' work
Offer tips on practice management
Speak directly to potential patients about equipment or the procedures it supports
Introduce your R&D team and talk about how their work defines your brand
The possibilities are endless, as long as topics are relevant to one or several of your personas.
Case Studies Have Special Value
For medical professionals, case studies show proven value -- how your medical device benefited a doc, or practice, or hospital by boosting capability, patient outcomes, or cost control. Third-party testimonials, especially peer-to-peer, carry considerably more weight than any claims you can make as the manufacturer.
If you're speaking to patients, case studies work like before and after procedure photos, allaying concerns and building confidence by enabling patients to put themselves in the picture. If they're hesitant about a procedure or product but feel comfortable with your brand and your laser technology or prosthetic joint, for example, they'll mention you by name in discussion with their provider. Knowing that your device is referred by patients reinforces the provider's decision to choose you.
Use Visuals to Tell Your Stories
Photos are much more eye-catching and shareable than text, and video outstrips photos when it comes to audience's interest and sharing. So use short videos to provide a "3D" take on almost any type of content, then post them to YouTube or on your website and link to them from your blog and social media posts.
With great content, you can mix and match for the greatest reach and ROI. Use case studies and blog articles as printed leave-behinds for sales calls. Re-purpose case studies as blog articles or downloadable content, along with whitepapers and e-books. Expand blogs to publish on LinkedIn.
Social Media Marketing is a B2B Essential
Social media platforms are exceptional conversational avenues, each one appealing to a somewhat different audience in different ways. You can use social media posts to link to anything and everything (carefully targeted, of course). Social posts are also ideal for surveys, contests, and so on.
And Let's Not Forget Your Brand
Branding may not qualify as "content," but instant name familiarity associated with a sterling reputation sells in ways other marketing elements cannot. A strong brand is a foundation on which your future is built. Keeping it strong and keeping it in front of your various audiences is vital.
Deliver Your Great Content Right to Their Inbox
Not that dusty tray on their desk that they never have time to look at, let alone sift through. (Does anyone even use those anymore?) We're talking about the inboxes they rely on day in and day out -- their email, and their mobile device screen where they conduct research and communicate with their universe via social media.
Ready to Market Your Medical Device?
This is why you need a multi-channel presence for marketing medical devices – when you know what channels your personas prefer, which social media sites they use most, etc. you can put your content right where they are looking. When you know which formats they prefer (text, audio podcasts, videos, info-graphics, etc.) you can compose your content for maximum appeal.
Finally, don't ignore your lighter side. No brand or medical device is so serious you can't find a funny anecdote or a heart-warming story to relate now and then. Marketing that personalizes your brand and products will help build the relationships you want with prospects, leads, and existing customers faster and more effectively.