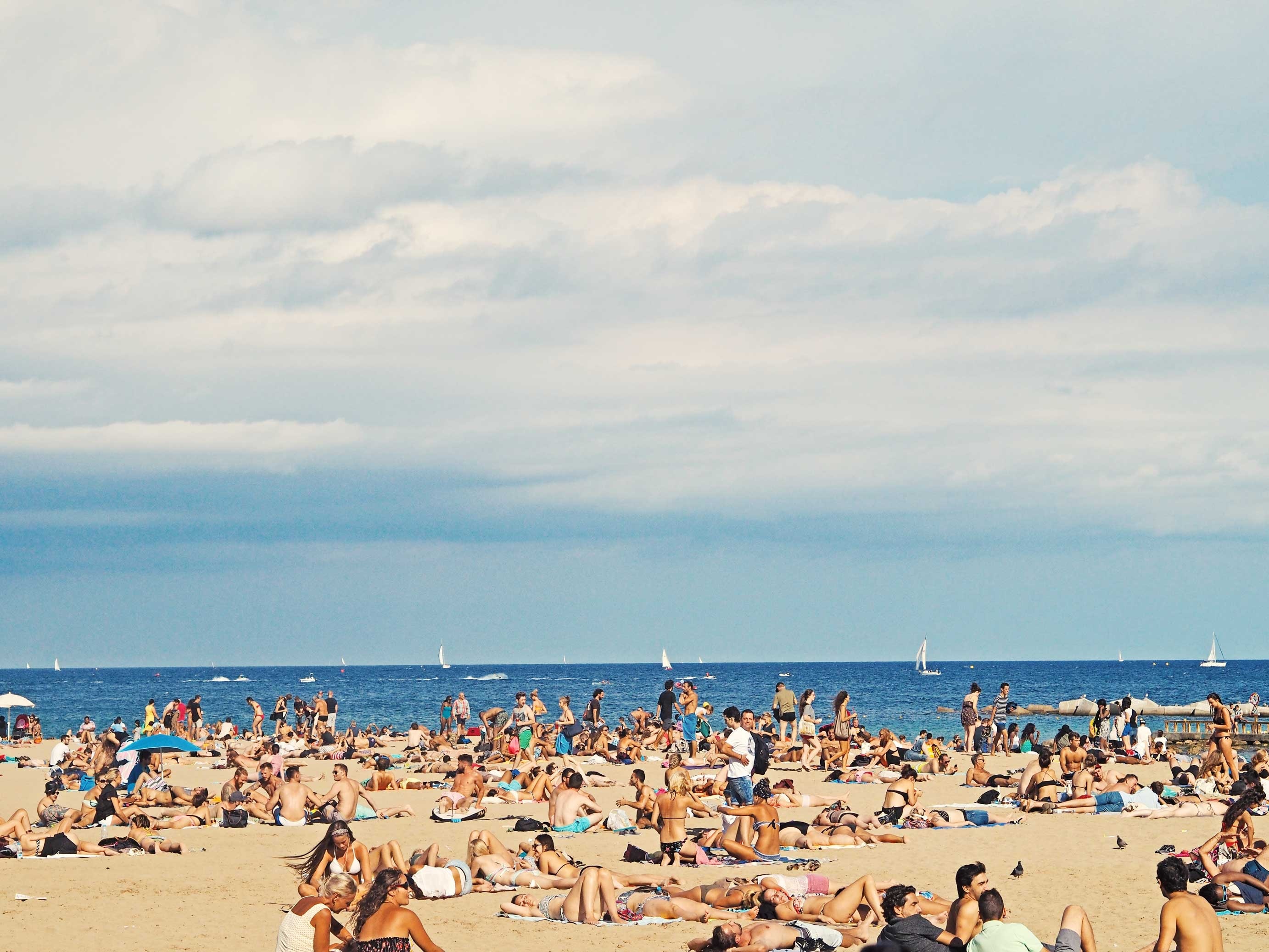 Summer is on its way. Just like clockwork, when the weather starts getting warm, people start looking forward to traveling and enjoying some fun in the sun. At this very moment, you can bet that men and women are standing in front of their full-length mirrors, wondering what can be done to make them look even better when they arrive at the beach. Fortunately, you have many beauty-enhancing options available. How should we go about letting them know what we can do to help? Launch a campaign.
A successful marketing campaign has several elements: a clear plan, an irresistible hook, brilliant promotion, carefully timed reminders, a sincere thank you, and relentless follow-up. Let's run through a sample campaign so you can get a better understanding of how it works.
Devise a Game Plan
What kinds of promotions or events have you found successful in the past? What do you hope to achieve with your campaign? The more specific you can be, the better. Would you like to increase local awareness? Drive more traffic to your website every month? Increase your contact list? Think about your big picture objectives and devise a specific goal that can be achieved with a single campaign. Some examples might include:
Acquire 1,000 new contacts in the zip code of your new location with 30 days.
Attract 250 patients who are likely to pursue non-surgical fat reduction with 6 months.
Schedule 50 mini-facelift procedures from repeat dermal filler patients within 3 months.
Create an Irresistible Hook
Because summer is right around the corner, you decide to set a goal of attracting 100 prospects to attend a special event. You plan to hold an educational session on CoolSculpting on the evening of Tuesday, May 1, May Day. You will serve hot hors d'oeuvres and drinks, showcase recent success stories, give each attendee a free gift, as well as a CoolSculpting discount coupon. You have a dedicated budget of $xxx to promote the event.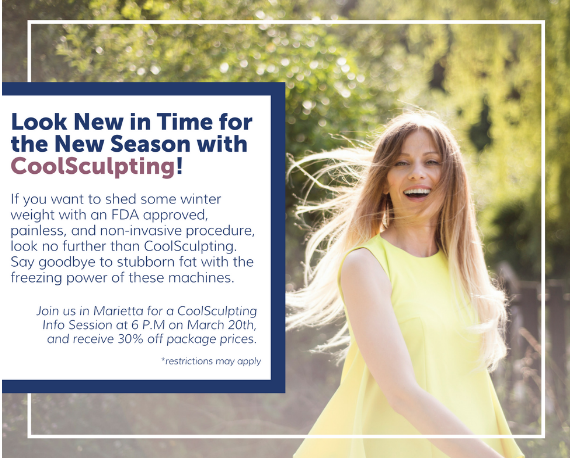 You will need to create calls-to-action and place them on your website and blog pages to send interested visitors to a landing page. This landing page will provide all of the details needed to attend the event. A form will be presented on the landing page for guests who wish to register. After submitting their details, registrants will see a thank you page and receive an email confirming their registration with a ticket to the event.
Promote it Brilliantly
How will people learn about your special event? It's up to you to spread the word. Here are some specific tactics for driving traffic to your special event landing page:
Send an email blast to contacts who have shown interest in non-surgical fat reduction.
Post summer-oriented photos on Instagram with the landing page vanity URL as a text overlay.
Set up a PPC campaign with the keywords CoolScultping, fat reduction, and summer body.
Publish blogs about summer topics such as protecting your skin from the sun, enhancing muscle tone, avoiding dehydration, outdoor exercise, and weight control. Include a CTA about the event at the bottom of each of these blogs.
Place ads and sponsor popular posts on Facebook that contain links to the event landing page URL. Place ads on Instagram as well.
Add a special event banner to your home page with a CTA to your landing page.
There are many other ways to promote your event. The key is to identify the best places to reach the persona you intend to attract. Be sure to use the terms, colors, images, and topics that are familiar and attractive to your target audience.
Send Carefully-Timed Reminders
Once a person has registered, you don't want them to forget. You need to touch base often enough for recipients to keep you in mind and get them looking forward to the event, but not so often that they become annoyed. It is important that every piece of content is informative and engaging. If they become disinterested, because the content is irrelevant or boring, your campaign will lose momentum.
Social media scheduling enables you to load several posts that will be released on the date and time specified. They often provide best practice tips and photo editing tools that increase effectiveness. Email automation tools have similar benefits.
Sincerely Thank Respondents
Although it would be ideal if every person who RSVP'd came to an event, but that isn't usually the case. But, because you have their contact information, you can continue the conversation, regardless of whether or not they were able to make it.
Split your registration contact list into attendees and no-shows to send customized send email messages after the event, thanking them for their interest, providing photos of the fun that was had, and delivering an exclusive discount offer. To increase awareness, post photos of the event on your social media channels, especially Facebook and Instagram.
Continue the Conversation
Once you have captured the attention of your prospects, continue the conversation with frequent social media posts and lead-nurturing emails. Send them monthly newsletters that contain links to your most recent blogs, inform them of upcoming specials, and invite them to open houses and special events. Many times, being in front of a person at just the right time will make a world of difference.
Ask an Expert for Assistance
If you would like to see how strategically-planned marketing campaigns can take your plastic surgery practice to the next level, get in touch with the folks at ClearPivot. As a HubSpot-certified inbound marketing partner agency, ClearPivot specializes in attracting, converting, closing, and delighting patients for healthcare professionals. Learn more about growing your practice, contact ClearPivot today.