How to Do Plastic Surgery Social Media Marketing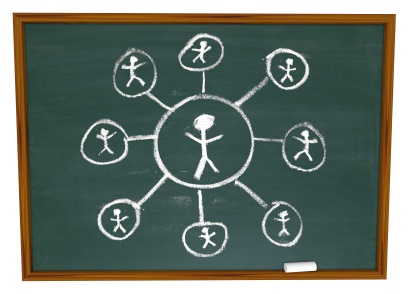 When it comes to standing out from your competition, social media marketing can be a true help.
Potential customers want to work with a surgeon they feel they know and trust. Showcasing your expertise via your social media channels allows you to reach potential patients right where they often are: looking at their social media feeds.
Posting on social media helps you build a fan base with the exact people, in the exact location, that you want to reach. A strategic social presence means your perfect prospects will find you, helping you then convert them into leads you can then nurture into actual patients.
Why Social Media?
Social media marketing allows you to share valuable and appealing information that will educate followers and encourage them to engage with you: you want them to start asking questions and sharing your content with their own friends and followers (thus growing your fan base). You can – and definitely should – answer every question your followers have. While "sales-y" content and too much blatant promotion will turn off followers (your prospects are looking for answers to their questions, not pitches about your cosmetic procedures), your social media channels allow you to provide the information they want and need in a way that answers their concerns while highlighting your expertise.
Plastic Surgery Social Media Marketing Content
Social media works best when you provide content that your followers then share with others. Good, share-worthy content topics could include:
Answering questions about different plastic surgery procedures ("Your Top 5 Breast Lift Questions Answered," for example).
Offering tips on DIY home skin care and exercise ("Here's a Great Facial Technique You Can Try at Home").
While we don't recommend too much self-promotion, it's OK to share a little bit, such as:
Let followers know about your special promotions.
Provide a link to a blog post on your website that provides in-depth information on a certain procedure.
Share patient before and after photos.
Different Content for Different Social Channels
Each of your plastic surgery social media marketing platforms has a specific type of audience, so you want to make sure share the content you share is appropriate for each channel. In fact, not all channels are right for plastic surgery marketing. The best ones tend to be Facebook, Instagram, YouTube, and Snapchat.
What to share where?
Instagram and plastic surgery social media marketing basically were made for each other. Instagram is highly visual, so before and after photos work well here, as do shots of your new product line, staff and office photos, etc.
Facebook could be used to announce special events, special discounts, links to your latest blog post, etc.
Snapchat is great for creating and posting short videos of your staff going about their jobs, short and sweet client testimonials, etc.
YouTube allows you to post short videos that can explain what a procedure is and how you perform it (never show an actual procedure), answer questions about the benefits of different procedures, etc.
As mentioned above, your prospects are looking at their social feeds daily; you need to be there with them so that you can answer their questions about plastic surgery, provide them with accurate information about the procedures and showcase your expertise and trustworthiness. The idea is to develop a relationship with prospects so that you become their go-to plastic surgeon once they're ready to call for a consultation.
Next Steps
Let's chat. If you understand the benefits plastic surgery social media marketing can provide your practice, ClearPivot can create and execute a great social marketing plan that attracts and nurtures your perfect prospects. Contact us here, and we'll chat about your situation and see if we can help.
In the meantime, learn everything you need to know - A to Z - about how to market your plastic surgery practice with this free 38-page guide we've put together: "Plastic Surgery Marketing in the 21st Century: An A-Z Guide." Grab your copy here: