How to Advertise Medical Devices to the Modern Healthcare Industry
Overcoming the Obstacles of Medical Device Advertising
What's one of the most significant problems when advertising medical devices for the modern healthcare provider or clinic? It's not the fact that there are countless brands and product lines cluttering up the market. It's not even the highly technical nature of most medical devices that require effective advertising to convey exactly what the device is good for.

Nor is it often the high price point that most medical devices come with. After all, if the device is as great as you're making it sound, doctors and health industry executives should see the realistic investment they're making in a device purchase or rental, and the positive impact it will have on long-term patient care.

The biggest obstacle? Most of your target audience barely has the time to care for patients, much less pay attention to the overwhelming amount of medical device advertising that comes their way.

How do you stand out from the crowd and convince doctors and patients alike to give your message the time of day? Here are some strategies you can apply to your medical device marketing and advertising campaigns.
Remember: People Use These Devices!
Are you trying to just hawk a device based on its numerous features and functions? That's all well and good, because why would you be selling a medical device that offered subpar performance? But in the end, it's less important to focus on the device itself and more on how it will affect the people who are using it. How will the doctor or patient's life be benefitted by using this medical device? How easy is it to use? How will their budget be affected?

Take the attention off the device and think from your prospect's point of view. To help with this, write up buyer personas that detail who your main target buyers are. Are you dealing directly with patients seeking in-home medical devices? Are you selling to larger hospitals that rent out equipment? What are the risks that people might take when using the device and how are they outweighed by the benefits?

By taking the time to understand your audience in-depth, you can connect with the internal conversations they're having about the device and focus your message to address the bigger pain points that the device solves.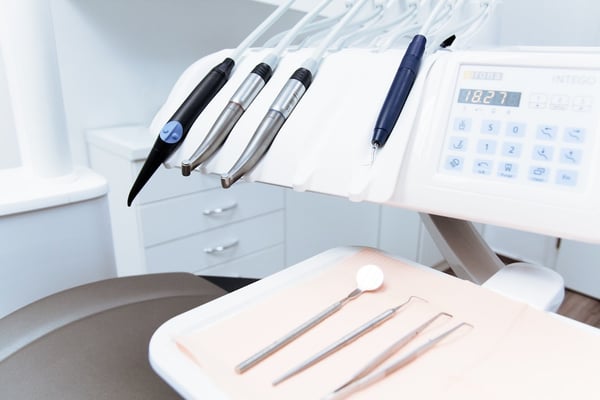 Where Are the Ads At?
Advertising for medical devices can be quite tricky, as it requires precise targeting for your audience on the proper platforms to ensure your budget isn't being wasted. Aside from general social media promos, several channels can help you strategically position your advertising campaigns.
Google Ads: If you're managing advertising through Google Ads—which is highly recommended for any outreach campaign—there are several ways you can heighten your ROI. First is to ensure you have landing pages devoted to the unique ads you are running. Don't send your ads to just your general website homepage!

Do your due diligence on keyword research, not just for the relevant searches you want to be in the results for, but also for negative keyword searches to avoid, so you don't waste your advertising budget on irrelevant clicks. Also, ensure your landing pages are mobile-optimized, as it's very likely that 50% or more of you ad traffic will come through mobile devices.


LinkedIn: Running ad campaigns that target medical professionals and organizations already on LinkedIn can be a smart investment of your medical device advertising budget. Not only can you identify specific companies that would make great clients for device sales, but you can also create ads that appear to people in certain roles within those companies, whether your ad messaging is geared toward CEOs, medical practitioners, clinic admins, or otherwise.


Facebook: Within the Facebook Ad Manager, you can determine where you're trying to drive traffic—whether to your device's ecommerce website, an app, or to customer service and support via the Facebook Messenger. You have the ability to highly refine the audience you wish to communicate with, down to specific geographic areas, age ranges, gender, languages, areas of interest, and more. It's a powerful platform with customizable budgeting and scheduling that lets you test for optimal campaign run times and investments.
Search for Social Connections
Online engagement via social media channels or forums is often overlooked for medical device marketing, where much of the outreach remains based on traditional person-to-person sales. But you can in fact make effective one-on-one connections through Twitter and Facebook conversations, as well as address people's questions about a medical device in online posts and comments.
Not convinced? Recognize that 65% of physicians are using social media platforms for professional purposes these days. Not only that, but 60% of physicians believe that social media "improves the care they deliver" and 24% are using social media every day to learn new medical information. If you aren't social online, you're missing out on a majority of your audience potential!
Going social online can also help you determine what is being talked about over a particular medical device or healthcare product line, both positive and negative. Social media also gives you a new platform to run advertising and promotions, often with the help of doctors who are looking to interact with medical device manufacturers online.
Did you know that 50% of physicians are interested in participating in online promotional programs from medical device companies? Asking around on social media is a perfect way to find those physicians who can help spread the word about your medical device.
Run a Blog in Addition to Your Ads
If you're a medical device manufacturer or representative, having an active blog that acts as an informative hub is a key way to advertise your medical devices. Not only are you able to provide lots of clear data on the devices themselves, but you're able to establish yourself as an expert in the field and a potentially popular resource that doctors, patients, and other healthcare professionals turn to for help.
This can build a reputation your target audience trusts far more than someone just trying to sell them a medical device. Plus, by encouraging inbound traffic to your blog, you are able to advertise your medical devices to customers who are already looking for the services or solutions you provide—which overcomes the struggle of standing out in a crowded marketplace. They're already giving you their precious time, so you'd better make the most of it!
With a blog, you'll want to publish at least twice a week. Take the time to develop a full content calendar and make sure the quality of each post (and associated images) is on a professional level. And, of course, don't forget to use those posts as content for your social media outreach.
Where is your medical device advertising lacking? If you'd like more strategic ways to market your medical devices, be sure to check out our free guide on the topic. And if you have further questions, we're here to help.