3 Ways to Make Your MedSpa Website More Compelling
If you have a MedSpa, there's no doubt that you have a website, but is it doing enough? Since your website serves as your digital representative, it is responsible for many of your first impressions. Most of the people who enter your medspa have visited your website. How can we be sure that your website visitors have a positive experience?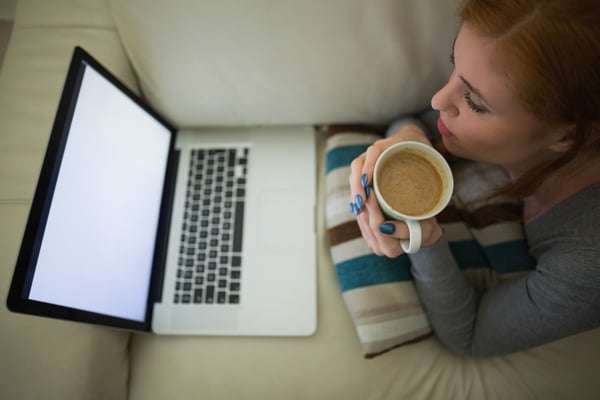 There are the three most important factors that impact your website's potential:
A targeted home page

Clear guidance

Quality content
Targeted Home Page
Your home page is more than your front door, it's like meeting your future in-laws for the first time. What happens in the first moments after a visitor lands on your site could affect your business positively or negatively. To make the best impression possible, your home page must:
Be built with your ideal customers in mind, with colors and a design that they find appealing
Display properly on your ideal customers' preferred devices
Communicate, in a compelling way, what you do and why it is of significant value
Introduce additional resources on the website and provide an easy way to access them
You may be wondering how to be sure that your home page design will appeal to your ideal customer. The answer is by developing personas, or detailed character descriptions of your ideal customers that are based on market research such as interviews with actual customers. Once you determine the age range, gender, family status, household income, interests, hobbies, concerns, and challenges of your ideal customer, all of your messaging, beginning with your website, will be guided by this information.
Clear Guidance
If you were to go to the
IRS website
, you would probably be looking for an answer to a tax question, or wanting to download a form, or checking on the status of your tax return. For these objectives and any others, you would want to know where to go as soon as your reached the website.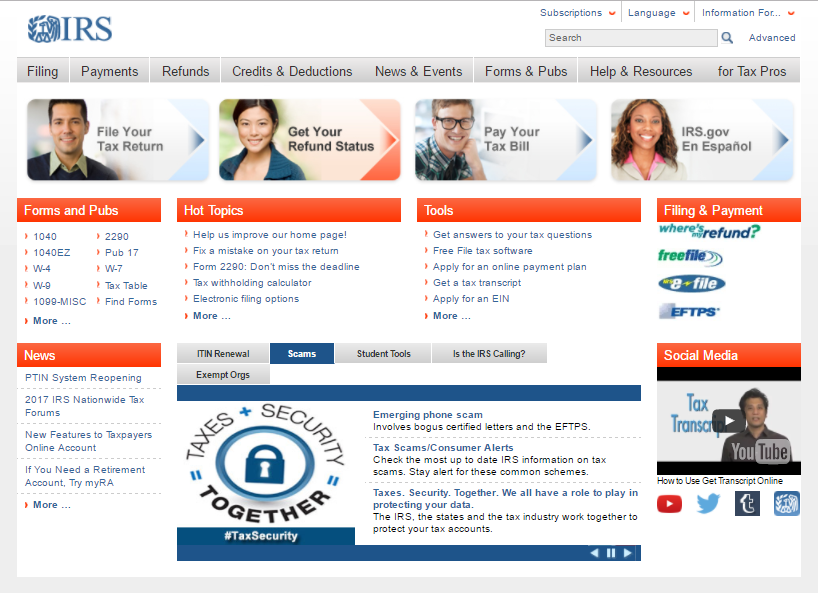 As you can see, the main navigation bar and the red block headings on the home page provide clear direction for visitors to find the information they are looking for.
Your MedSpa website needs to accomplish the same goal with a combination of a clear, user-friendly navigation system, an organized layout, and calls-to-action (CTAs) that take visitors directly to information that interests them. In addition, every page on your website must include your contact information.
Quality Content
Initially, when a visitor arrives at your website, the content should be as brief as possible while still delivering the most essential information. Studies have shown that most website visitors scan across the top of the page and then down the left side, initially reading only the headings and scanning the images. This means that it is imperative that when you plan the content for your website, that you think carefully about your ideal customer's point-of-view.
Some of the most important information to include on your website includes:
Staff photos and brief biographies
Landing pages that describe special offers and treatment details
Recognition of your good work in the form of awards or testimonials
Visual examples of your treatments and the results that are possible
Blog posts that provide valuable information about every topic that concerns both your MedSpa and your ideal clients.
By consistently creating highly-quality content that is guided by your personas, you will improve your ability to attract ideal clients through organic searches and keep them interested in you.
Inbound Marketing
From a big-picture perspective, your website is only one of the tools you need to grow your MedSpa business. When implementing an inbound marketing program, the same personas we mentioned are used to guide us in attracting new visitors to the website, providing resources that will motivate them to provide their contact information, to cultivate our relationship with them while they are considering their options, and persuade them to make an appointment.
These are just a few steps you can take to ensure you have a compelling medspa website. If you would like to know more about growing your businesses while increasing your return on investment, download our e-book that documents the best practices that have helped other MedSpas succeed.