Sometimes, no matter how knowledgeable and talented your marketing team is, you have to seek outside help to keep up with the demands of generating the right leads for your SaaS solution. To get you started on your hunt for the best possible SaaS marketing agency, we gathered some examples of agencies and service providers we respect. You might wonder, since we ourselves are a marketing agency, why on earth promote other agencies? We believe there is plenty of business out there to go around, and there are many factors when it comes to finding the right fit for your specific business and team. We know we're the best fit for some types of SaaS companies, and maybe not for others, so we're happy to share the following agencies with you.
Directive Consulting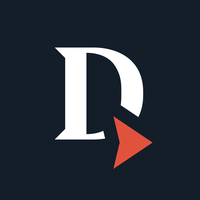 Directive Consulting is an agency with offices in Los Angeles, New York, Austin and London that focuses on PPC and SEO to deliver impressive results for its clients. Self-declared "search marketing savants," the company's case studies show measurable results for well-known names in the SaaS and tech industry. We are consistently inspired by Directive's creative and bold visual design in an industry where brand differentiation is everything.
One of the most unique things about Directive Consulting is Pulse, their fully-customizable data set with benchmark data and proprietary scoring models to help technology companies get a complete picture of the industry at large. Plus, they have a Slack channel called Society just for SaaS companies in need of expertise.
Growth Plays

Growth Plays is a Los Angeles-based SEO and content consultancy founded by SaaS marketing specialist, JH Scherck. Growth Plays focuses on generating "pipeline, not just pageviews," and offer a 7-week project to optimize content strategy for every relevant search term, throughout the customer journey. Each client ends up with a "collaborative content calendar" to use for producing content that attracts the right audience.
One of the differentiators for Growth Plays is that they build out in-depth, researched strategies, but do not execute marketing programs on behalf of their clients. For SaaS companies with sufficient internal resources, this is a great solution for getting expert-level direction from an SEO genius and his team and take it from there to create, publish and promote content.
Augurian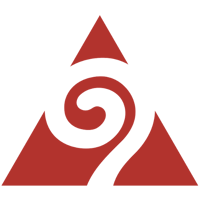 Augurian offers its proprietary DOS (Digital Operating System) to power your marketing. The Minnesota-based digital marketing agency focuses on both B2B and B2C SaaS marketing, and has a great "How I Work" video series that introduces you to their team.
Specializing in organic search and paid media, this passionate agency drives growth for its clients by focusing on people. Their philosophy is that people drive strategy, operate technology, and establish trust.
Voy Media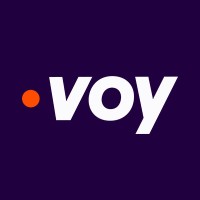 Voy Media is a vibrant, design-focused agency with an impressive portfolio of clients and results in the digital ads space: Google, Facebook, Amazon, YouTube, Snapchat, TikTok, and other ad platforms. Voy not only offers services in advertising, design and growth marketing and also invests in its own physical and digital products. For SaaS companies seeking specific and strategic help with digital ad campaigns, Voy is a great choice.
This agency has worked with some of the world's largest SaaS brands, including Mint, Salesforce and Intuit, and demonstrates an incredible, forward-thinking approach to design.
ClearPivot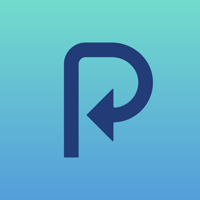 And lastly, a little bit about ourselves here at ClearPivot: we are a HubSpot Platinum partner agency with a team of experts to cover every aspect of SaaS marketing. Our fully-remote agency works on an agile Scrum project management methodology and offers our services on either a time & materials basis or in monthly marketing packages. Our mission at ClearPivot is to turn Marketing Directors into heroes at their companies, as the many clients who have stayed with us over the course of multiple years can attest to. You can learn more about our team here, and you can see some of our client reviews here. If you'd ever like to talk to see if we'd be a good fit for each other, please feel free to contact us. We'd love to chat with you.
Originally published Dec 2020, updated Oct 2021