5 Outstanding Medical Device Marketing Agencies That You Should Know
The stakes in the medical device manufacturing industry are high. Given that they deal directly with people's health, companies have to navigate precise regulatory, scientific, and technical requirements. It makes sense that medical device manufacturing companies need highly qualified marketing teams. Marketers must understand regulatory specifications, the science behind the products, and the target market's needs. Even more, they have to make you stand out. So how do you evaluate and choose a marketing agency for a medical device manufacturing company?
We've put together a list of the top five medical device manufacturing marketing agencies to help you decide who to choose. We'll go over basic information such as their specialties, notable work, and client feedback. At the end of the article, we'll also give you some tips to help you get to know the companies and confidently choose one to help with your marketing.
The companies that will review are Activate Health, Abra Marketing, The Matchstick Group, W20, and ourselves (ClearPivot). Let's dive right in.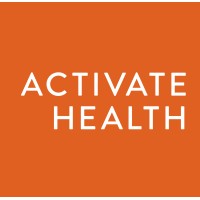 Activate Health is a marketing agency with offices in Phoenix, Arizona, and Nashville, Tennessee. Their company focuses specifically on the medical industry, and they take a strategic, data-centric approach to their marketing. Activate Health is a medium-sized company that works with clients within the United States, including CVS Health, AstraZeneca, Aetna, and Banner Health.
This is not to say that they exclusively work with large-sized companies. They also do work with smaller businesses and to great success. Clients rate their work as consistently high-end and say that their team regularly delivers ahead of schedule. Activate Health values its team of both creatives and analytic thinkers, inspiring a balanced view of its strategy.
Their dedication to structure shines in their approach to new projects. Activate Health learns about the industry and its definition of success. Then, they work with their clients to develop calculated steps to create and leverage their unique place in the market. Why does this matter? Because no two companies are quite alike, and so their marketing strategies shouldn't be either.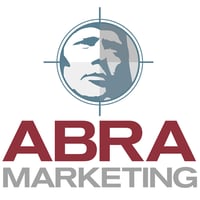 Abra Marketing, located in the Bay Area, focuses on digital marketing solutions for the healthcare industry. This agency is no newcomer to the healthcare marketing scene. Their company was established in 1999 after their founder, Kurt Hoffman, started his own endeavor after ten years of working in healthcare marketing.
What makes Abra marketing stand out is their way of thinking. They have a profoundly human approach and dedication to linking people who need care with those who can help. Their holistic interpretation of data tells the story of how they help real people, giving a deeper meaning to their clients' metrics.
Abra Marketing specializes in the digital sphere. They're known best for creating functional, creative websites, SEO strategies, social media content, and online advertising. Their team also provides reputation management services and helps generate positive reviews. Former clients have pointed out how Abra Marketing dedicates extra time to fully understanding each company's vision and needs.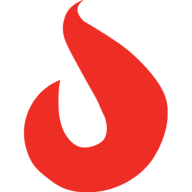 While The Matchstick Group is one of the younger companies on this list, their specialty in specifically medical device marketing is what makes them unique. They're responsible for launching over 50 brands in the United States, Latin America, and Europe. Their services cover just about every piece of marketing you could imagine. Strategic planning, print, and digital design, automation, research, and sales training are just a few of this agency's services.
One of the areas where they perform best is helping companies identify the holes in their current marketing approach. Sometimes, clients come to them because their most important features are lost in a sales pitch. Other times, for product launches aimed to retake their niche. The Matchstick Group works with each part of the team to ensure that the messaging is clear and consistent.
A favorite among their clients is their virtual product demos. Especially for complex medical devices, visual aids help sales reps visualize the difference between them and their competitors. The rep's understanding of their product can make or break a sale. This matters even more when details make the difference.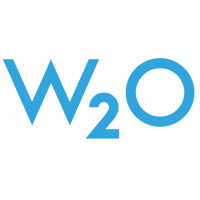 W2O is one of the largest companies to make this list. They work with 24 out of the 25 biggest pharmaceutical companies, host a team of over 110 analysts, 40 paid media specialists, and have more than 230 digital team members. W2O's journey started over 20 years ago in 2001 when their founder launched the PR company from his apartment in San Francisco. Many offices, acquisitions, and new faces later, they sit as a leader in their niche with a long list of awards.
For clients who need a full-scale approach, W2O offers a surprisingly long list of other services for medical device manufacturers. They provide advocacy relations support, preparation for IPOs, and custom analytics using ai and machine learning technologies. Their experience and approach are unmatched for large-scale projects.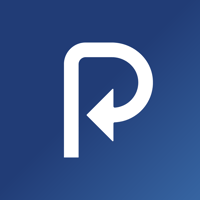 Marketing is a collaboration. If your partnership suffers from an imbalance in knowledge, expect your marketing efforts to take longer and be less effective. ClearPivot, a Platinum Tier HubSpot partner, dedicates itself to working with their clients, so they learn to think like marketers. Its team has a wealth of knowledge in healthcare marketing and understands the ins and outs of the industry.
ClearPivot's gift is getting everyone to sit around the same table. The company's founder, Chris Strom, founded the agency on the principle that everyone is an expert in their own respect. Combining that with the team constantly training on the newest technologies provides the backbone for their clients' unmatched success.
Storytelling is one of the most potent tools digital marketers have, and ClearPivot takes a storyteller's approach to make creative effective marketing plans. They use a flywheel methodology to map out a revenue-focused medical device marketing strategy for their clients. Their team has a reputation for making sense of your overall marketing approach to patch holes and take advantage of your unique opportunities for success.
So, how do you know which marketing agency is for you?
Know your needs. Think about the problems you're experiencing, upcoming projects you have planned, and goals you want to achieve before meeting with an agency.
Ask for references. Items like case studies, client reviews, and portfolio work will help you understand if you can see yourself as one of their clients.
Think about your chemistry with the team. You should feel comfortable around those you work closely with and feel that there is open, transparent dialogue.