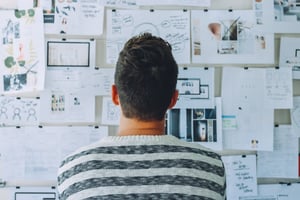 We are used to getting things instantly. Today, we can download music and movies, video chat, and even order groceries and have them in a flash.
The power of "now" also extends to marketing. We can post blogs, publish tweets and run Facebook ads instantly as well, with the potential to reach thousands (or even millions!) of people.
But that doesn't mean we always should.
In a culture of "now," there is tremendous value in taking a step back sometimes.
Here at ClearPivot we get a good amount of calls like this:
We need to run ads on social media. Can you do them now?
Can we get some posts on our blog right away?
Our business needs an eBook this week; can you help?
Occasionally, the answer might be "yes." But in most circumstances, we typically won't just jump in and deliver those things in a day or two (and for what it's worth, no respectable marketing agency would do that!).
That's because deliverables like blogs, social media posts or ads and eBooks can be very powerful, but they deliver the most impact when they are tactics as part of a cohesive marketing strategy.
Marketing Success for Retirement Communities Begins with Strategy
We understand when companies get excited and want to start working on marketing tactics right away. But when retirement communities take the time to craft a solid marketing strategy first, they are more likely to celebrate successes, because:
1. Marketing Strategies Help Ensure You're Delivering What Your Residents Want and Need
The allure can be powerfully tempting. You've made some upgrades or changes to your facility. It makes sense that you would want to tell your customers and prospective customers as soon as possible.
Delivering that message in a way that matches what your audience wants to hear, in a way that nurtures the relationship and drives action, often trumps the need to get something published as soon as possible.
When we develop marketing strategies for our retirement community clients, our inbound marketing experts dig deep into the data to see what content is likely to truly engage their audiences. In other words, we get to the heart of what makes them click, read, and ultimately take action.
Oftentimes, our retirement community clients are surprised by the insights we share. What you think your prospective residents need to hear may be completely different from what truly resonates with them!
The process of crafting a marketing strategy forces you to think like the customer and really dig deep to understand what types of content and which topics are going to drive action.
2. A Marketing Strategy Helps You Spend Your Marketing Budget More Wisely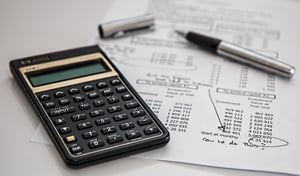 Over the years, many companies allowed for duplication of efforts, because there weren't many other options. Run a newspaper ad, some radio spots and a TV commercial, and you were likely to reach the same audience — often with the same message.
We see many companies that mistakenly believe the same duplication applies to their digital marketing efforts. They write generic blog posts to reach "everyone," post the same content on all social media platforms at the same time, or send out one email blast to everyone on their list. As a result, they miss out on one of the most powerful elements of inbound marketing: Highly targeted spend.
As we mentioned previously, crafting a marketing strategy relies heavily on data. That data allows us to develop highly targeted buyer personas describing your all your key audiences: retirees, retirees' grown children, caretakers... everyone you'd like to reach. And with messages crafted to address the challenges and questions specific to that audience.
Documenting personas and developing messaging is the first step. Then the next step is to craft a marketing channel distribution strategy that allocates your budget toward the proper channels with the right messages to maximize the return on your marketing spend.
Without a marketing strategy to "steer the ship," budget spend can be wildly inaccurate and filled with guesswork. We are constantly examining the data and refining efforts to maximize marketing investment.
3. A Marketing Strategy Helps You Reach Prospective Customers at Every Stage of Their Buying Journey
Your prospective residents are at various stages in their buying cycle. A marketing strategy to guide your efforts ensures that you are reaching customers at every stage with the right message to keep them on their journeys.
At a high level, here at ClearPivot we divide the audiences for retirement communities into three stages when crafting a marketing strategy:
Top of the Funnel (ToFu): This stage typically includes the most prospective customers. Typically, it's at this stage that decision makers (caretakers/children, seniors approaching retirement age, etc) are initially seeking out information about potential retirement communities. Blog content really comes into play here, as it provides an opportunity for you to answer questions and provide real value to prospects before they've even heard of your retirement community. We may also recommend creating some eBooks, videos and checklists to serve as lead magnets and convert ToFu prospects into Middle of the Funnel (MoFu) prospects.
Middle of the Funnel (MoFu): Prospects who've engaged with your brand and want to know more about your retirement community specifically are considered MoFu. Often, they've taken an extra step to engage with your brand by opting in to your email list through an eBook or checklist download, or perhaps they've attended an online webinar you hosted or follow you on social media.
Bottom of the Funnel (BoFu): When your prospects have made it this far, they're ready to decide which retirement community best fits their needs (or the needs of their loved ones). You've provided value and have built trust throughout the implementation of your marketing strategy. Now, it's time to solidify the notion that your retirement community understands them and their needs, and that your facility — and only your facility — is uniquely qualified to deliver on those needs. Interviews (particularly video) with residents and family members can be especially potent at this stage. Offering to schedule a tour with them or have them meet a move-in consultant at your facility can be appropriate offers to make at this stage.
The marketing strategy guides all of the efforts targeted at ToFu, MoFu and BoFu prospects to ensure they are all being engaged with the right content in the right places at the right time — all with a goal of keeping them in your funnel and ultimately converting them into customers. Without a unified marketing strategy, these efforts lose their potency and ability to convert.
Does Your Retirement Community Have a Marketing Strategy in Place?
If your retirement community is spending time, budget and effort on inbound marketing practices without a marketing strategy in place, it's time to put it all together and amplify your results. ClearPivot can help.
We're a Hubspot-Certified inbound marketing agency with cutting edge expertise and experience. We've crafted and implemented successful marketing strategies for retirement communities across the country. Let us put our expertise to work for you.
In the meantime, we've written a top-to-bottom guide on everything you need to know when marketing a retirement community, and put it into a free downloadable PDF. You can grab a copy for yourself here: